Engagement Photoshoot in Luxembourg ••• Séance photo de couple à Luxembourg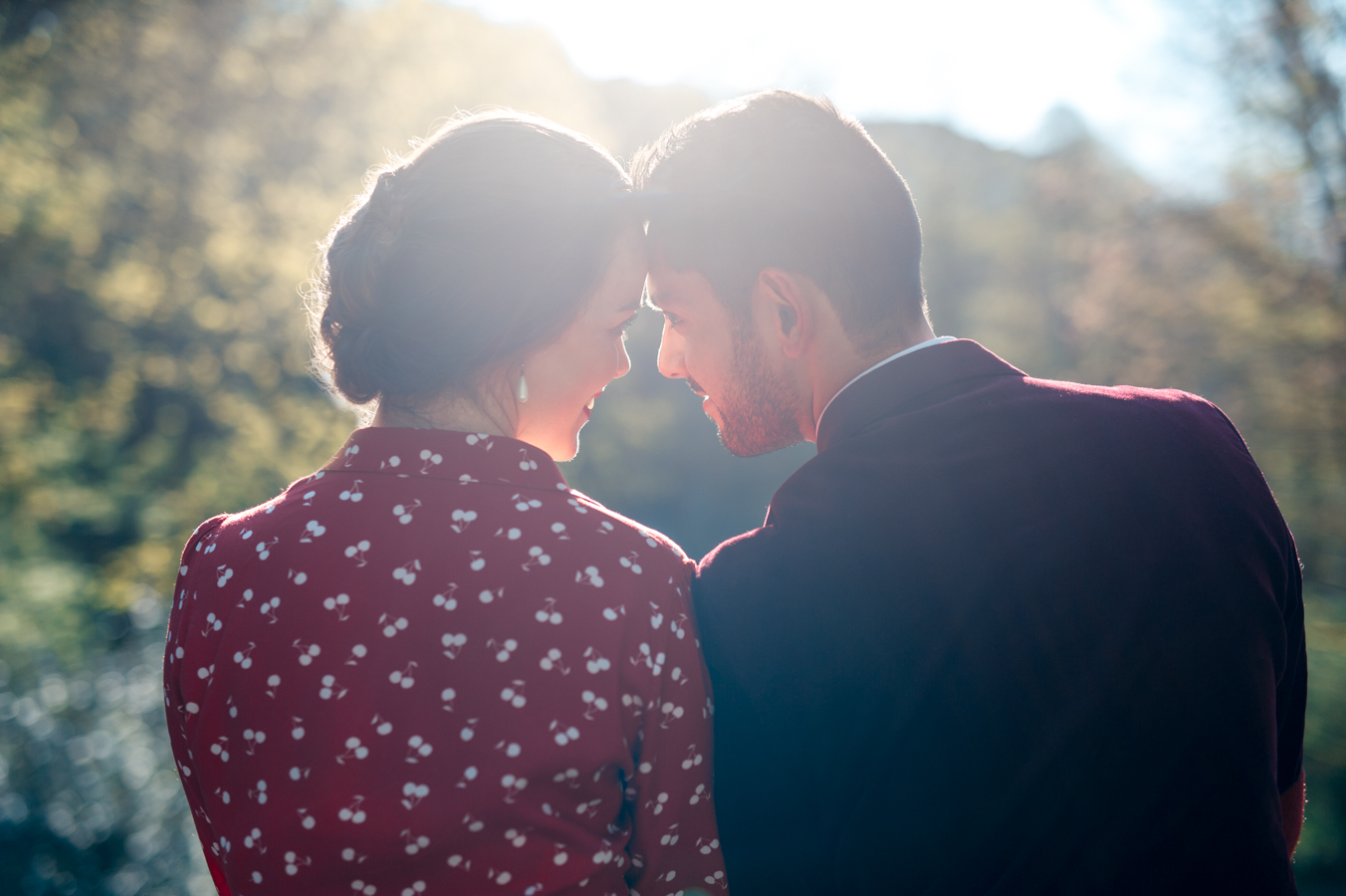 Walking in the Grund of Luxembourg with S&N
Ballade dans le Grund de Luxembourg avec S&N
She's Irish, he's French. They live in Luxembourg and I'm glad to be their wedding photographer in Lyon next october.  I cannot wait to join them to live this special day and I guess they have (at least) the same feeling. That led us to meet in Luxembourg for this engagement photoshoot. And as I loved to make this couple photoshoot in Luxembourg for them, and specially in that place, I could not miss to share it with you !
• • •
Je les retrouverai en octobre prochain, en tant que photographe de mariage à Lyon. Et parce qu'ils sont sans doute (au moins) aussi impatients que moi, nous avons créé cette première opportunité de réaliser une séance photo engagement sur leur lieu de vie au Luxembourg. Une séance photo de couple à Luxembourg ville qui me tenait à cœur, et que je ne pouvais donc pas manquer de partager avec vous. Une occasion de vous offrir une petite visite du Grund…
That is a historical and charming place of the city of Luxembourg : the Grund. The lower part of Luxembourg city old town is an impressive green jewel surrunded by a fortress, where I accompanied S&N for their engagement photoshoot.
• • •
Ce quartier historique est probablement l'endroit le plus charmant et le plus atypique de la ville de Luxembourg. Le Grund ; cette vallée verte que surplombent les remparts de la vieille ville, est un écrin de verdure au calme impressionnant au milieu du tumulte de la capitale luxembourgeoise. C'est là que j'ai accompagné S&N pour leur séance photo engagement.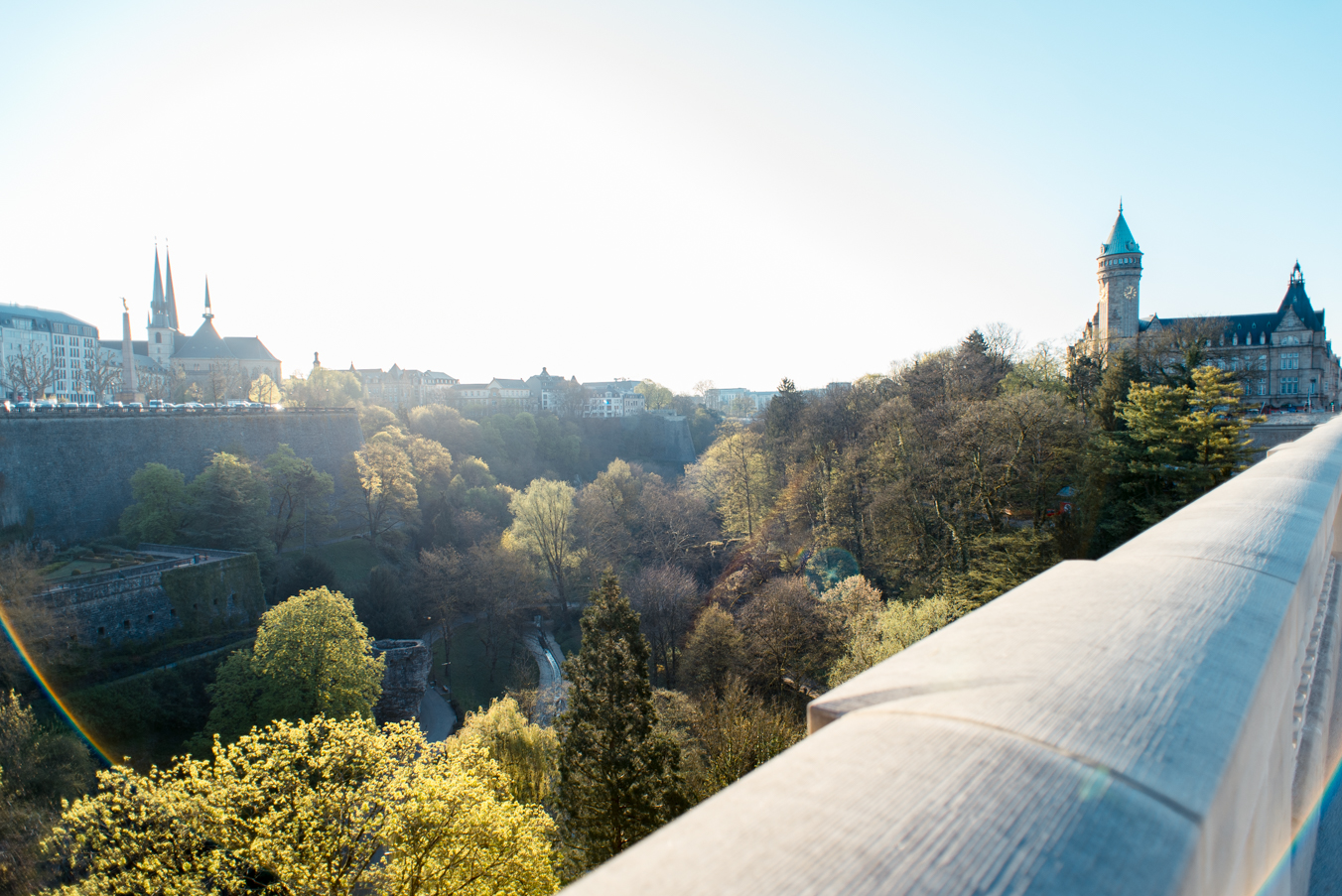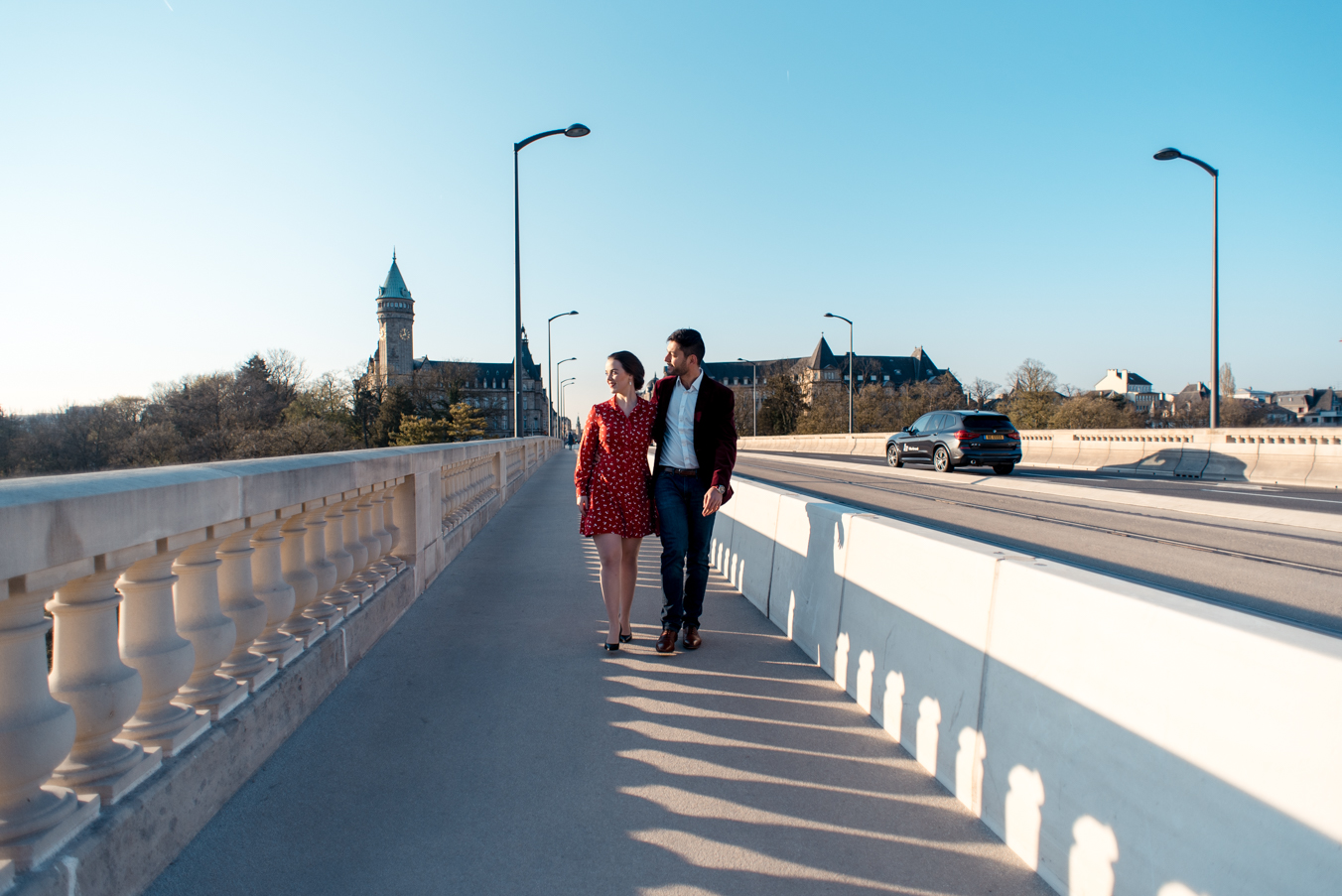 Early in this morning of April, the sun is already waiting for us in Luxembourg. S & N cross the bridge named in reference with the Gran Duke Adolphe de Nassau, which connects the city center to the south, crossing the Pétrusse valley through the upper part of Luxembourg city.
• • •
En cette matinée d'avril, le soleil est au rendez-vous à Luxembourg. S & N traversent le célèbre pont Adolphe (de Nassau) qui permet de joindre le centre ville au sud de la ville, en franchissant la vallée de la Pétrusse par la partie haute de Luxembourg ville.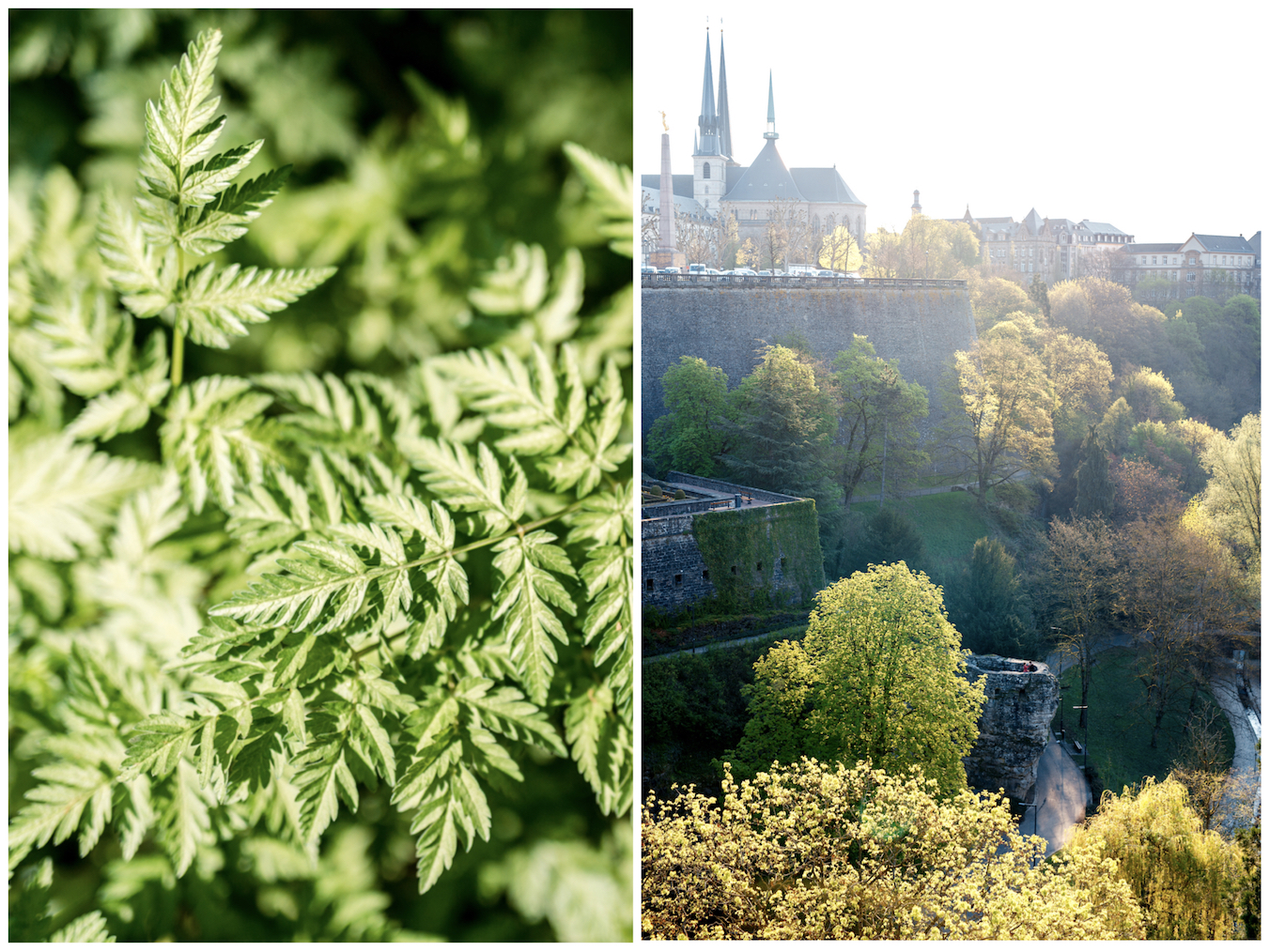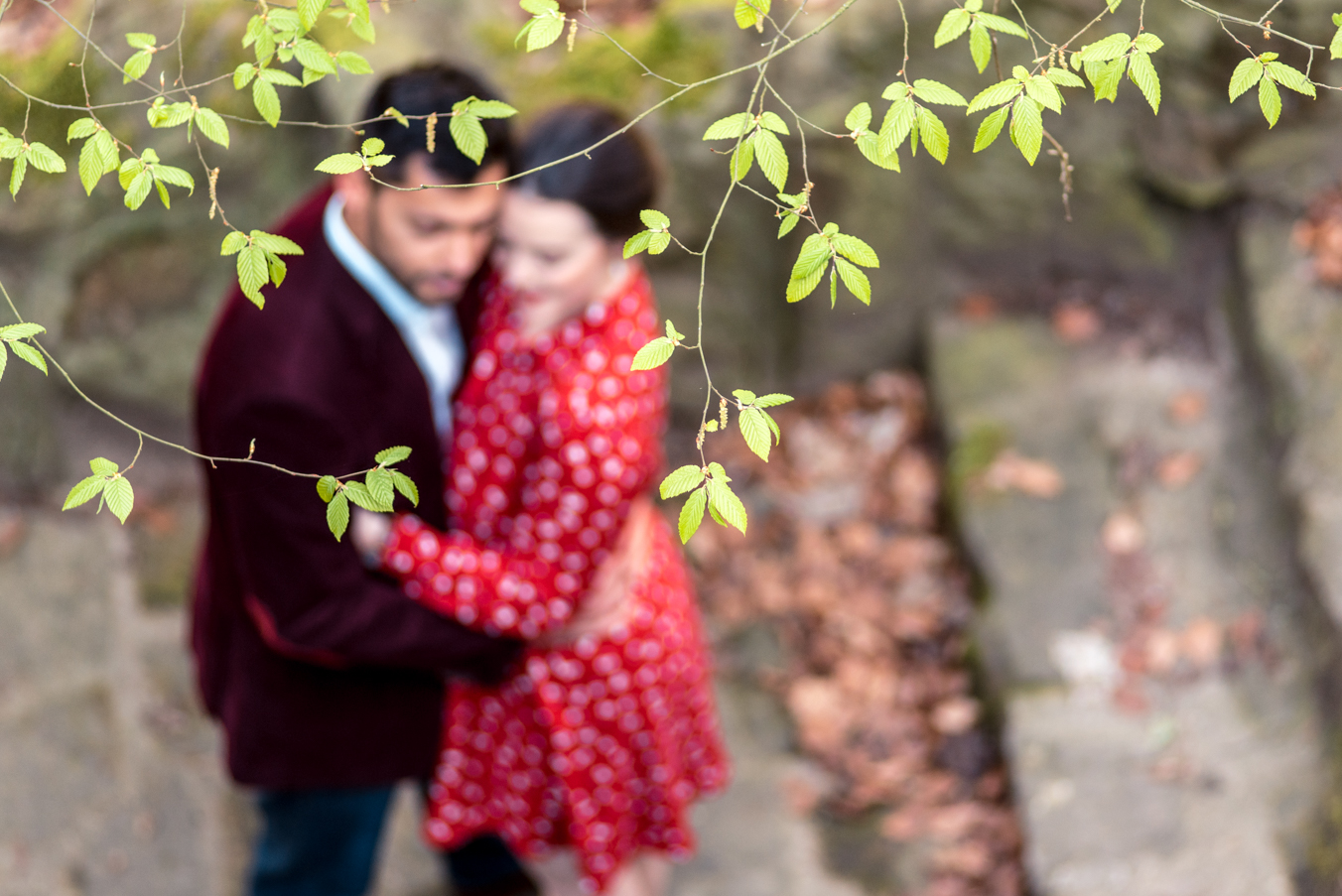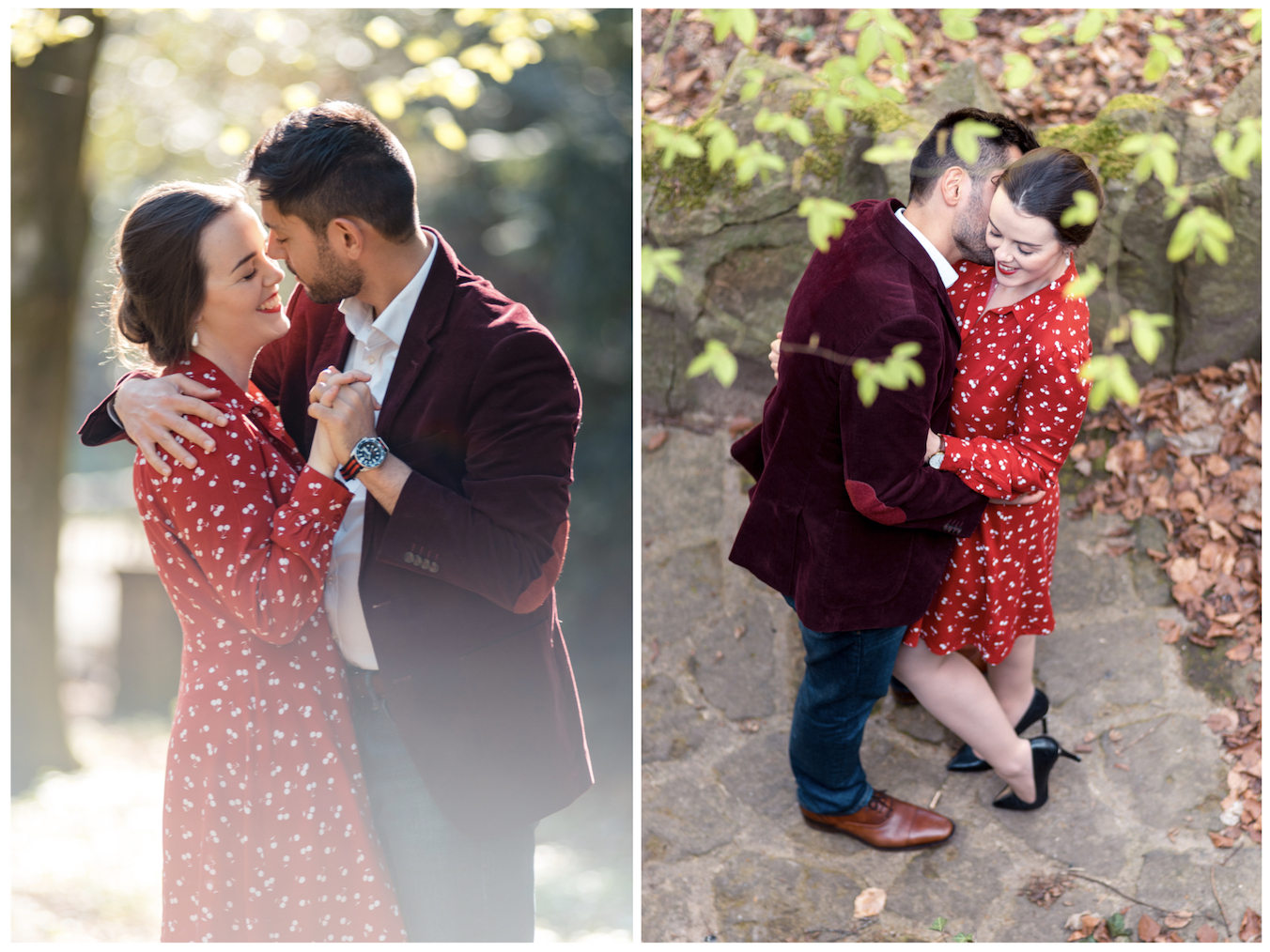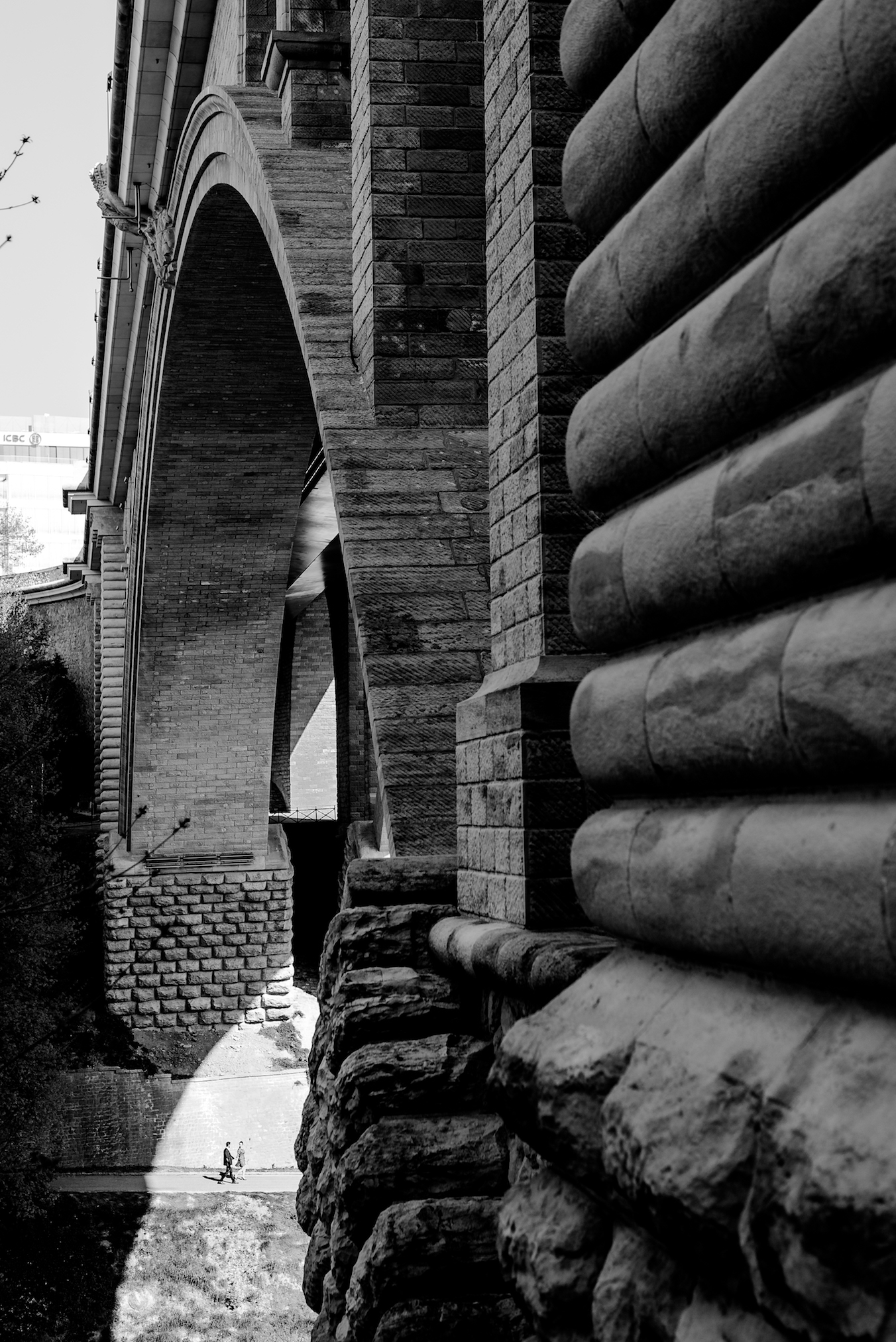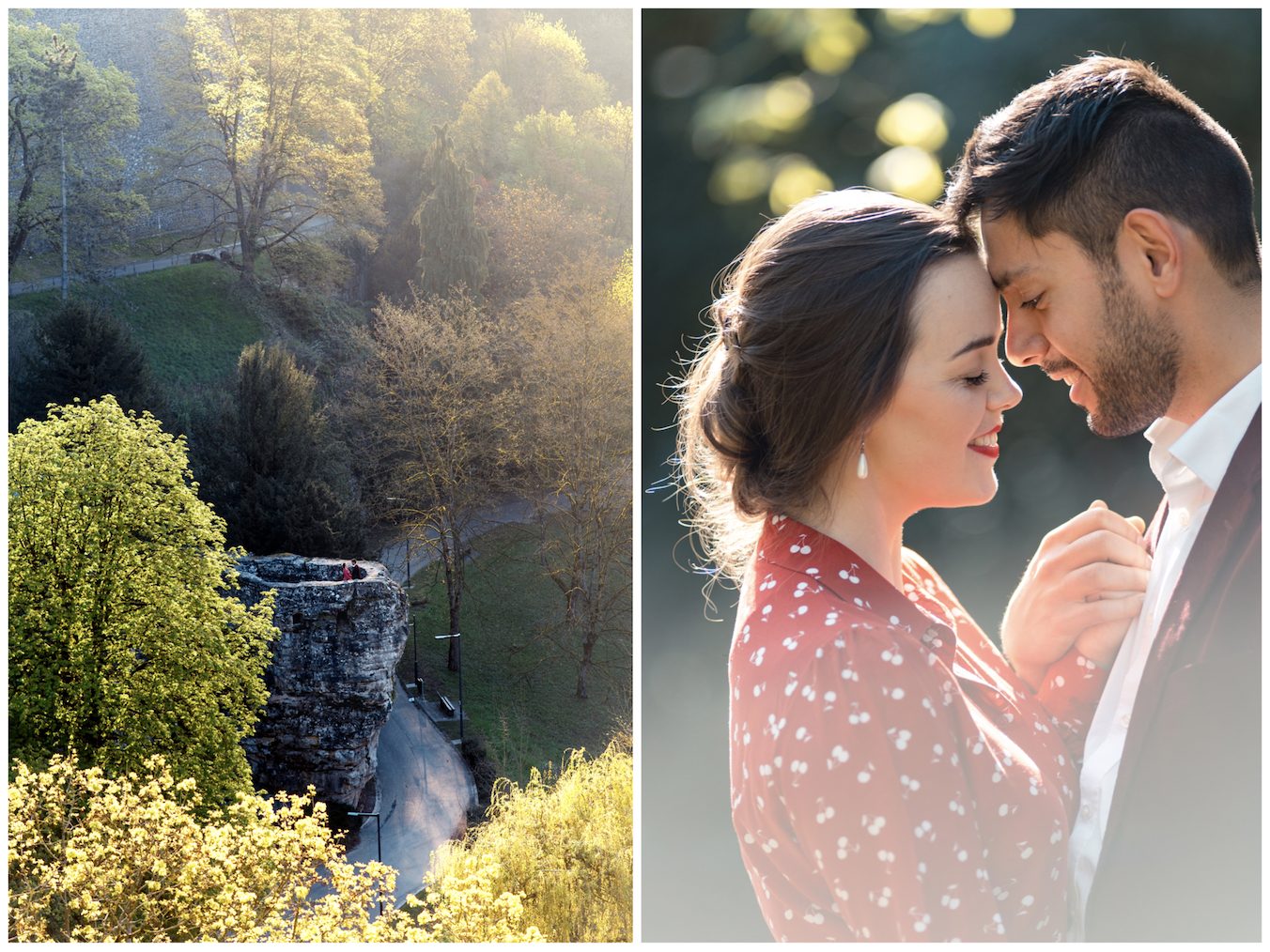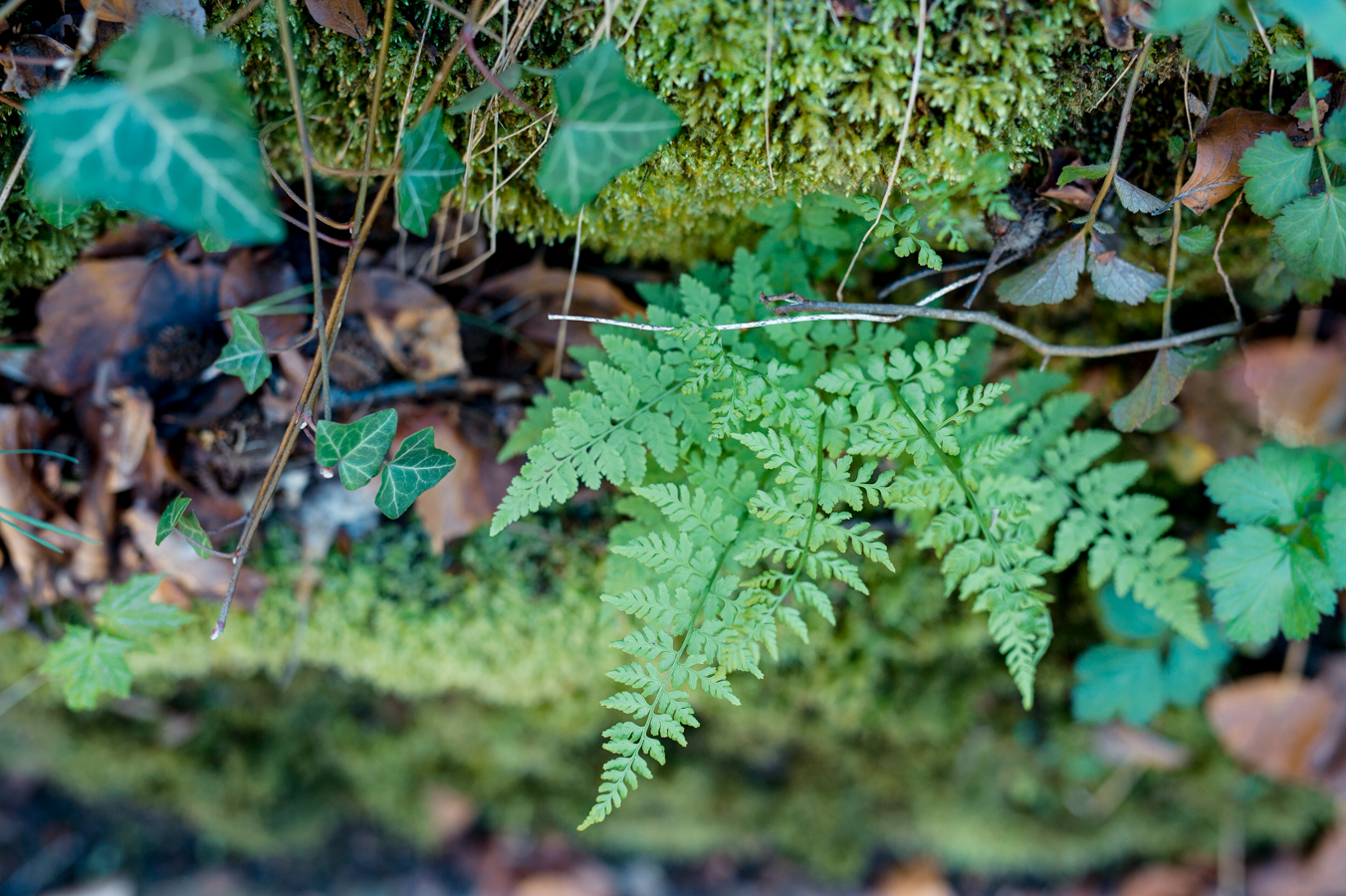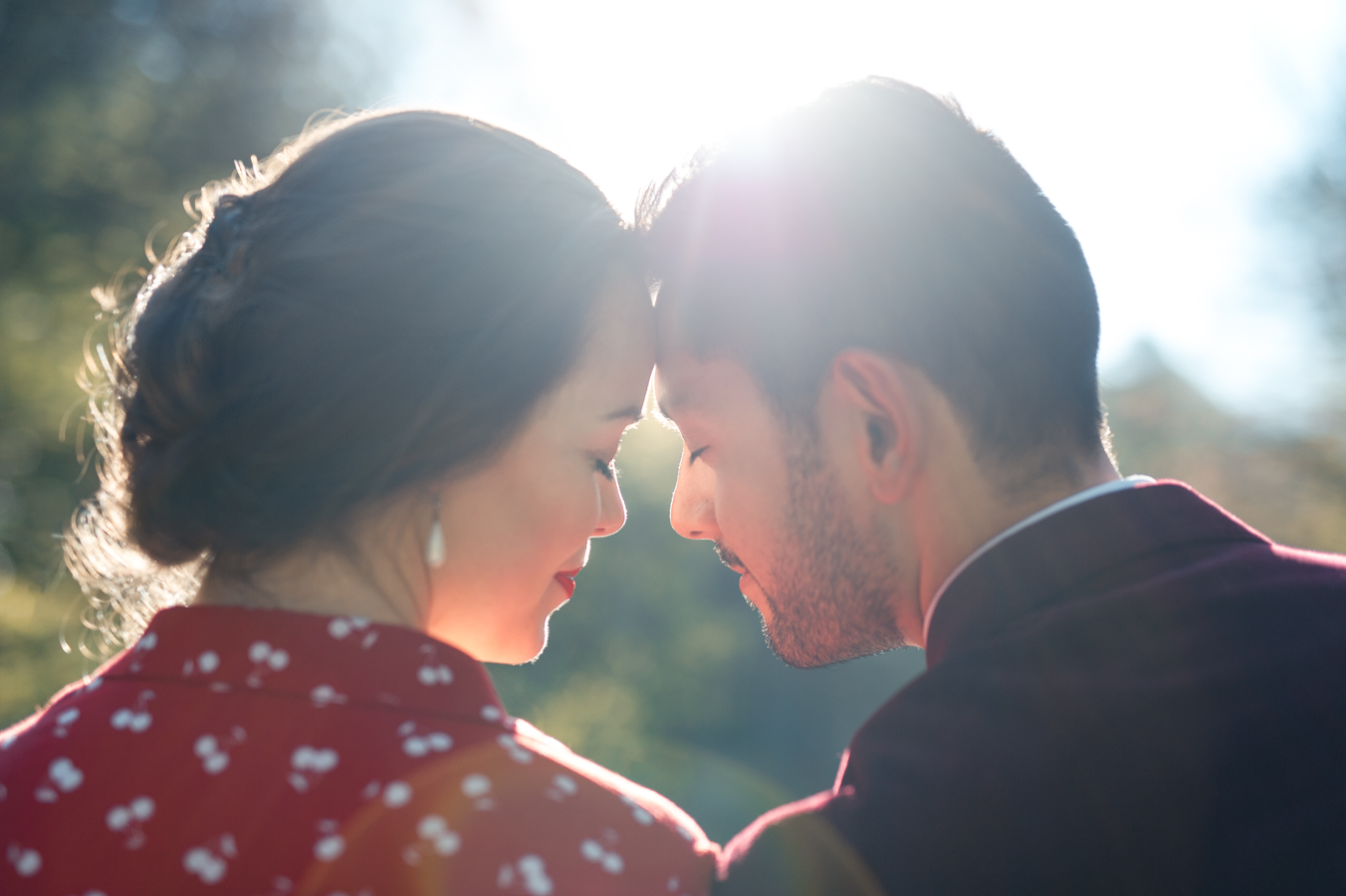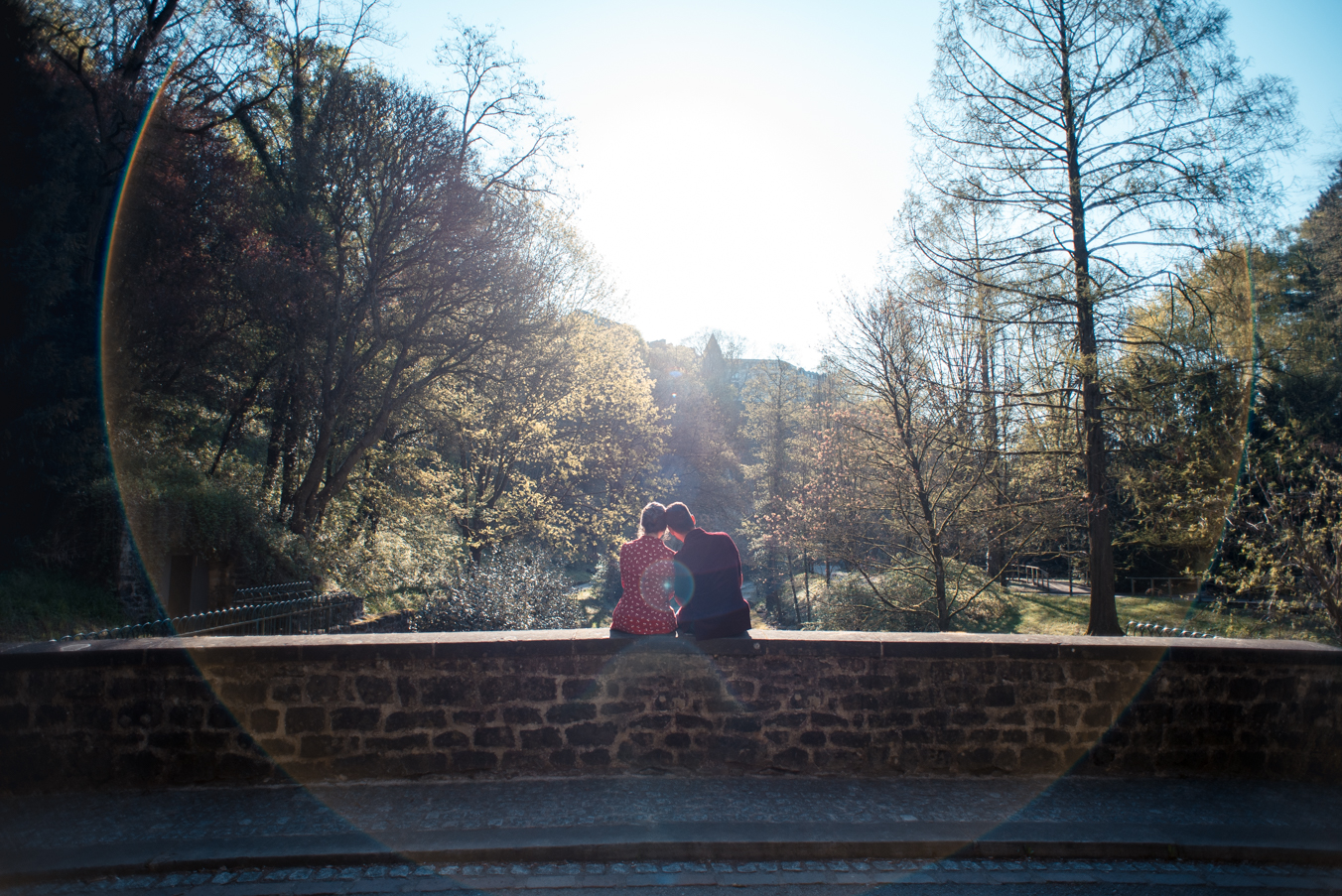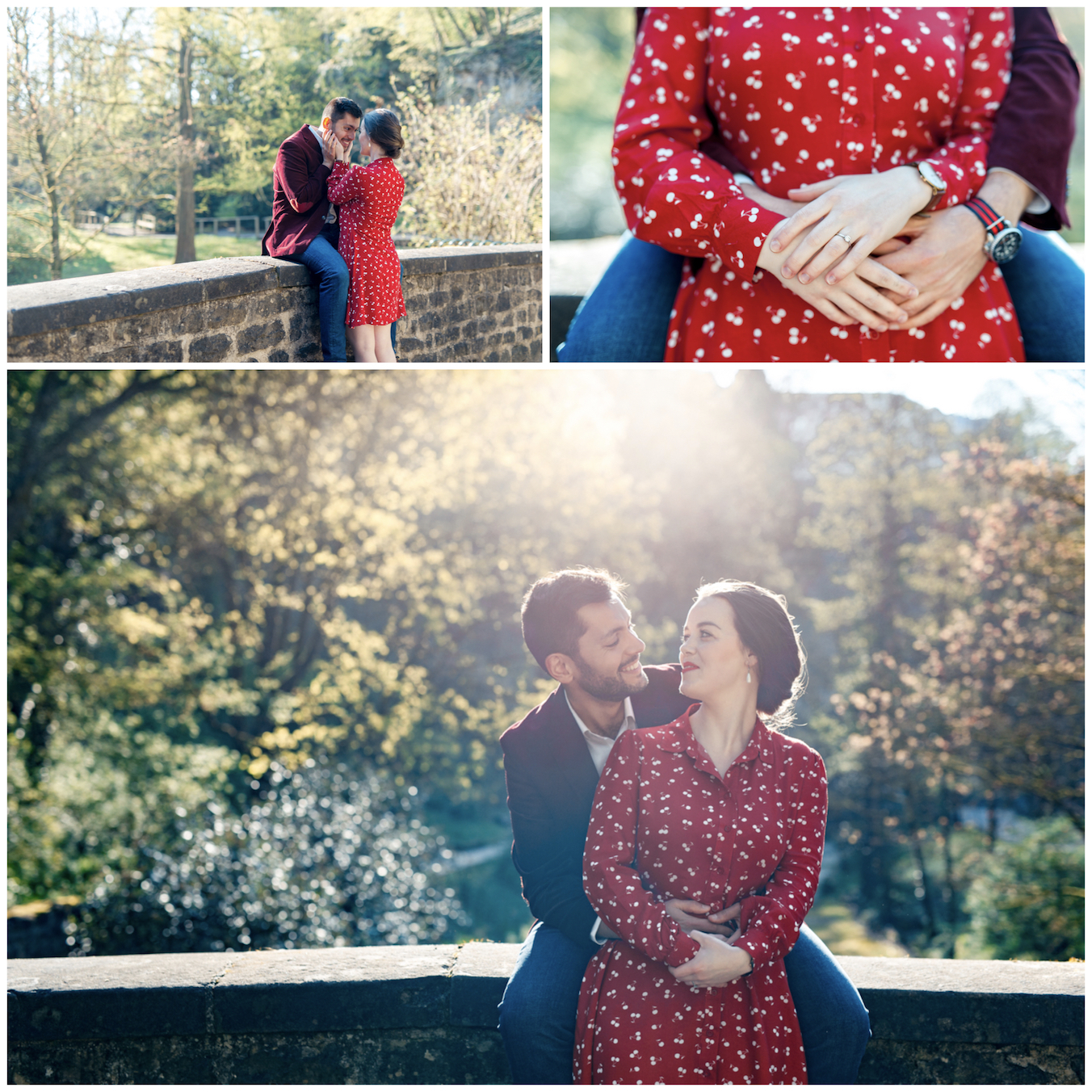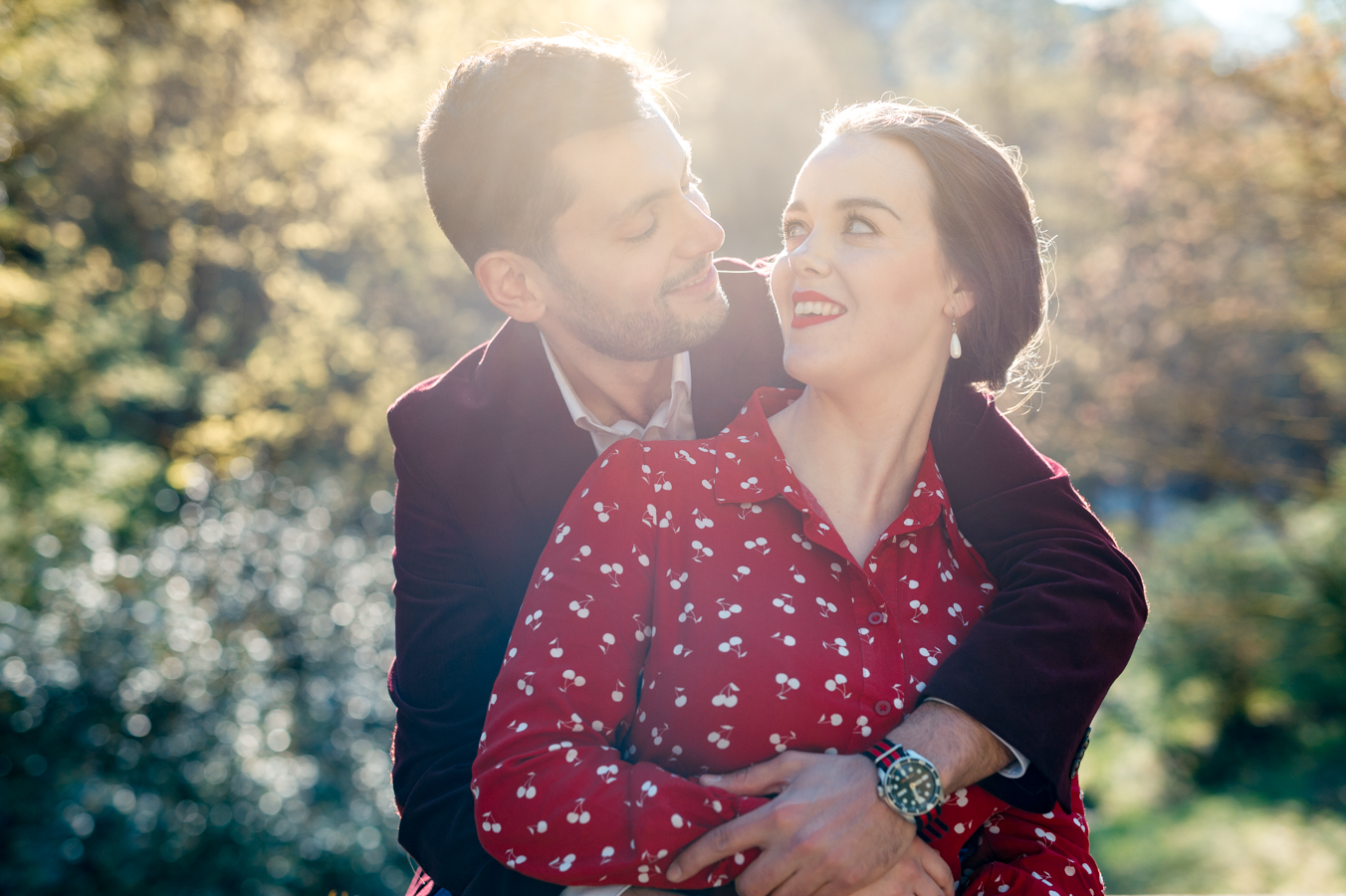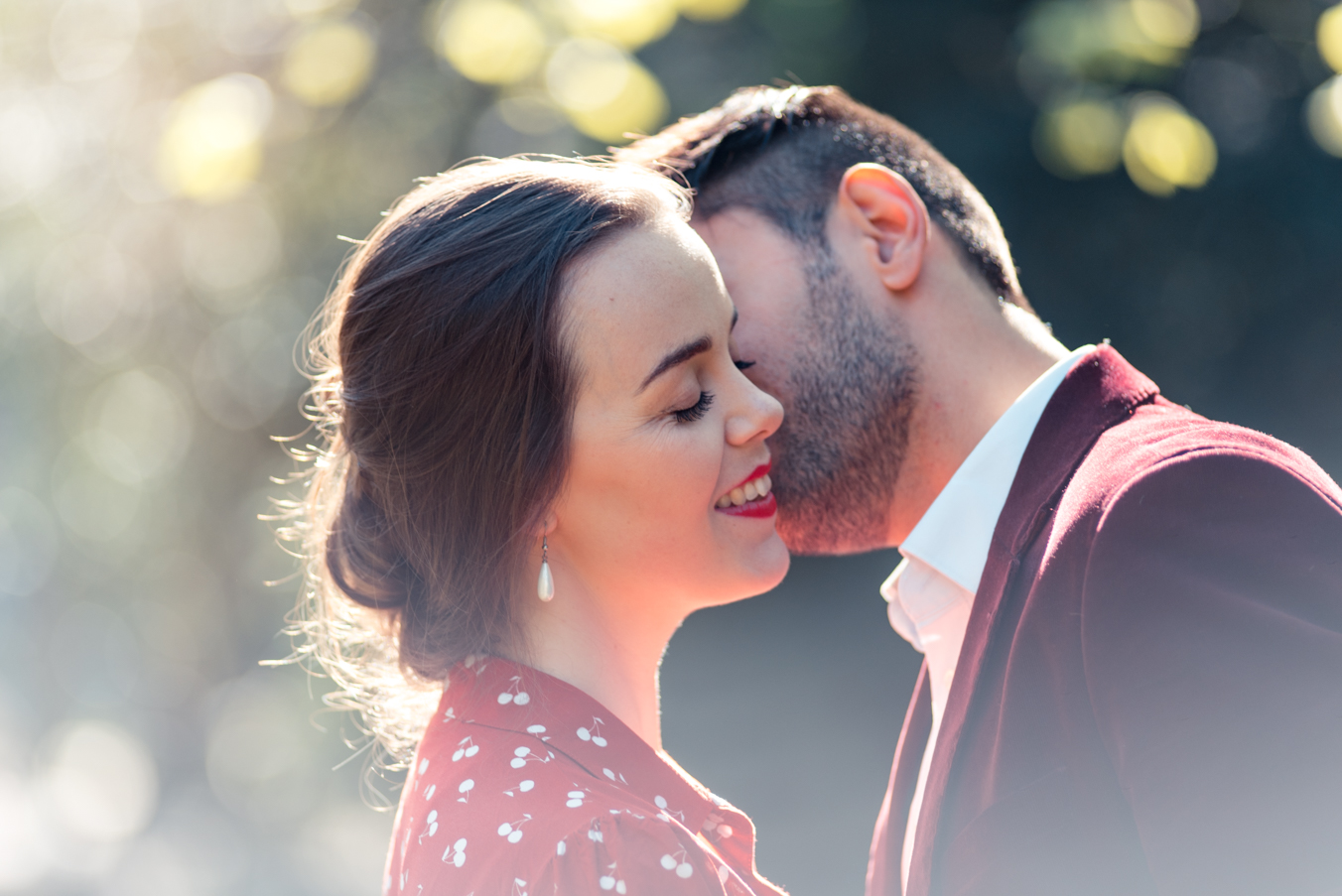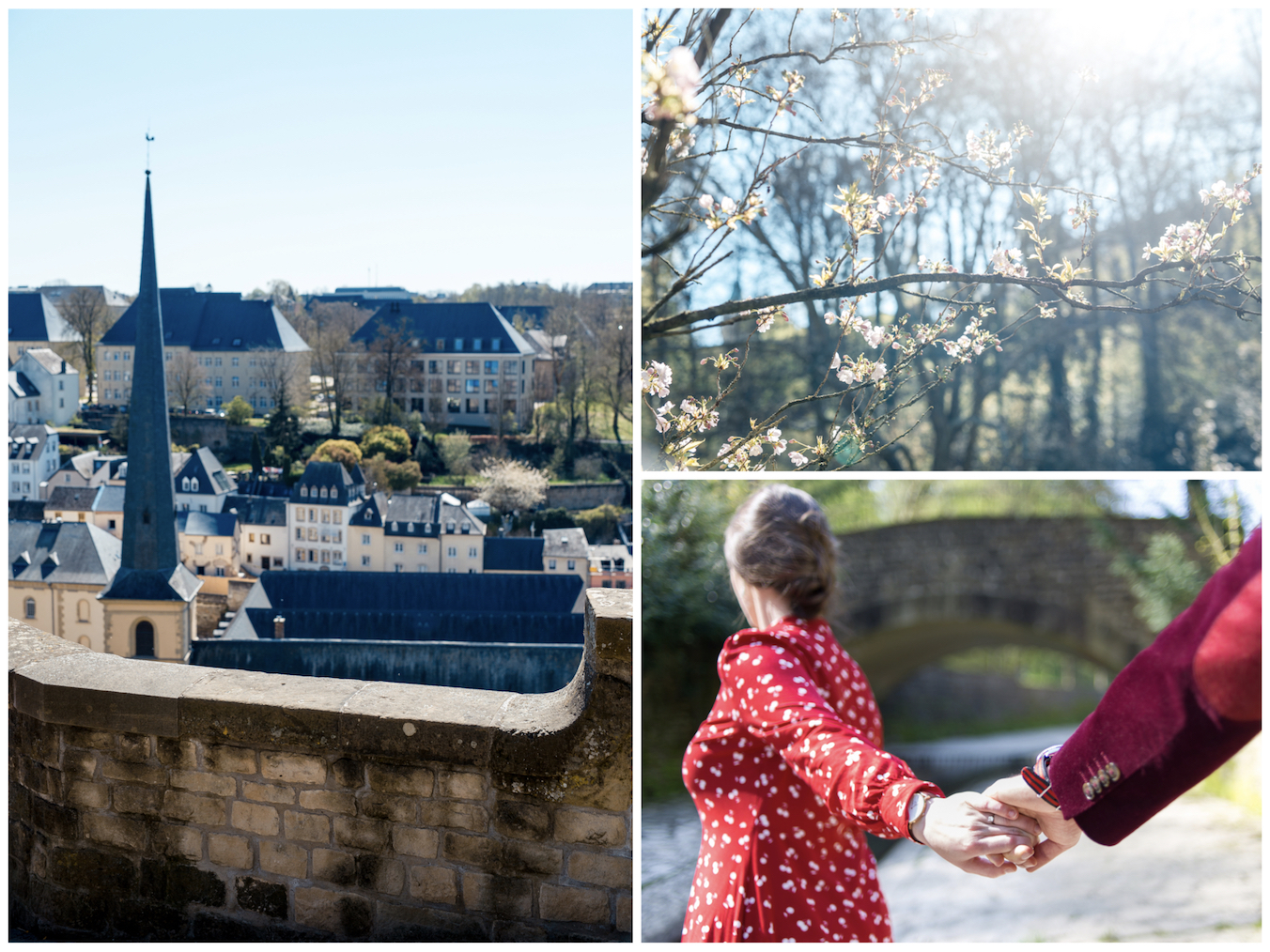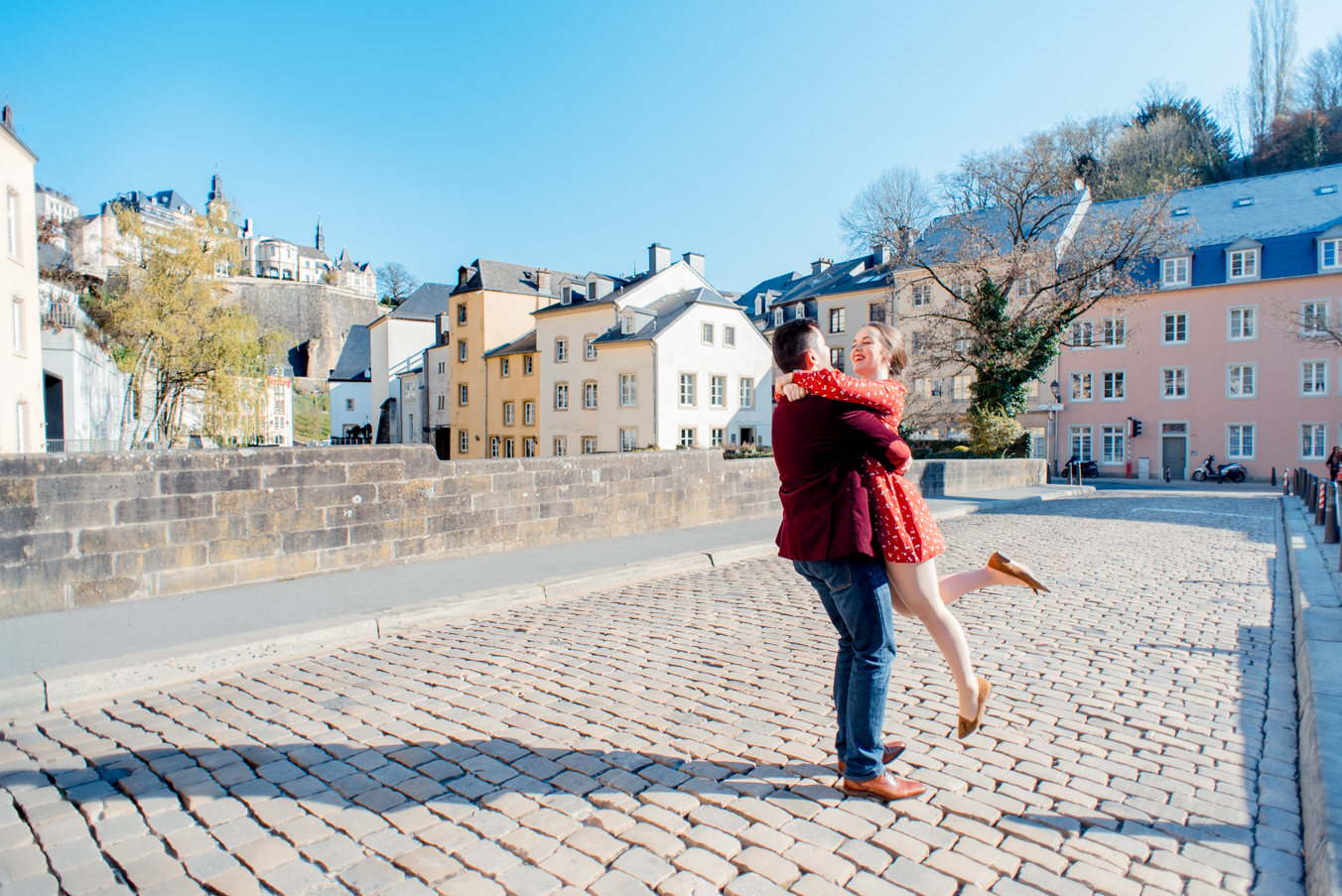 Luxembourg city is characterized by its many bridges ; I think there are a hundred in the city !
• • •
Luxembourg ville est caractérisée par ses nombreux ponts ; je n'ai pas retrouvé l'information exacte mais je crois qu'il y en a une centaine dans la ville !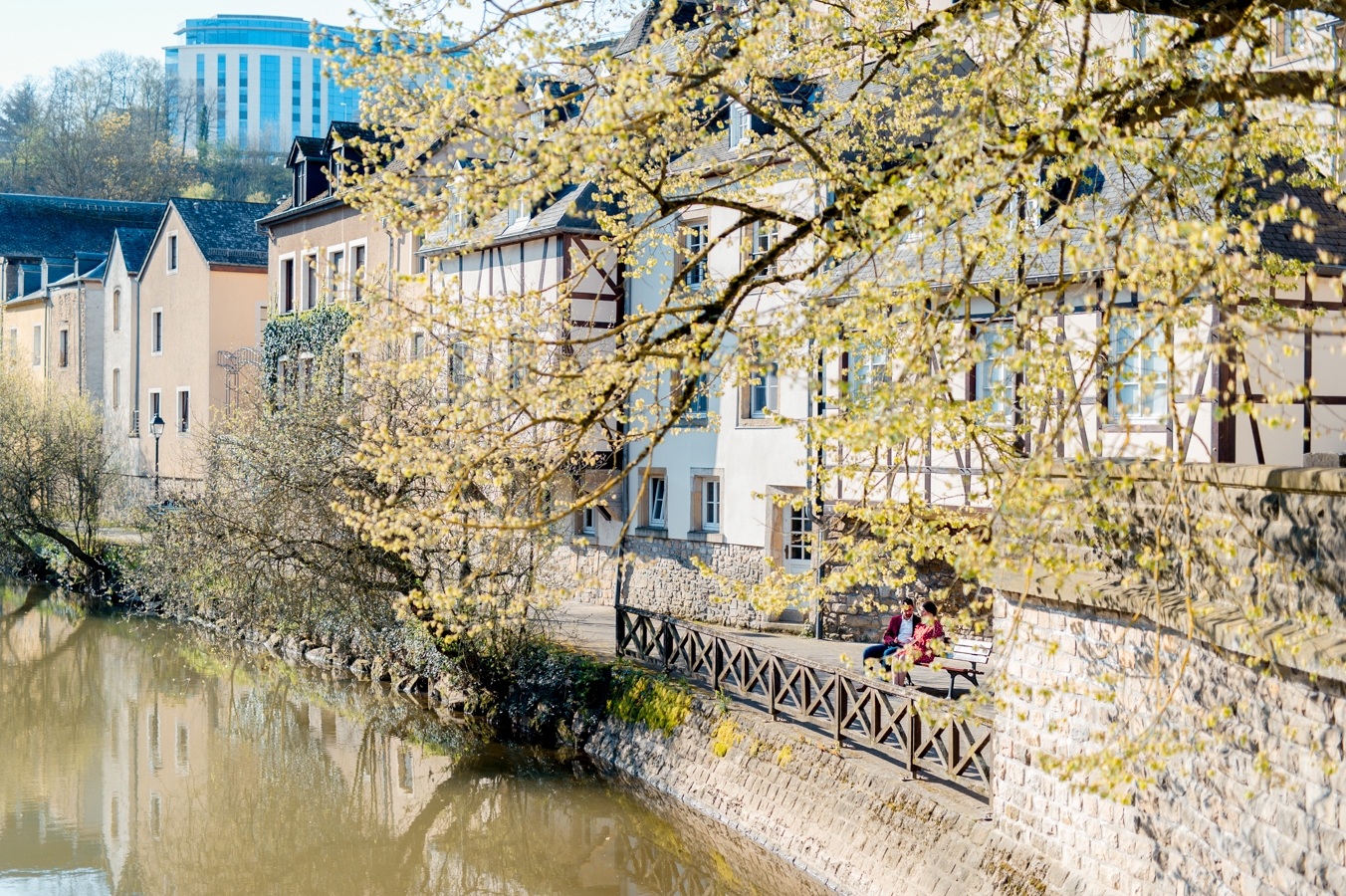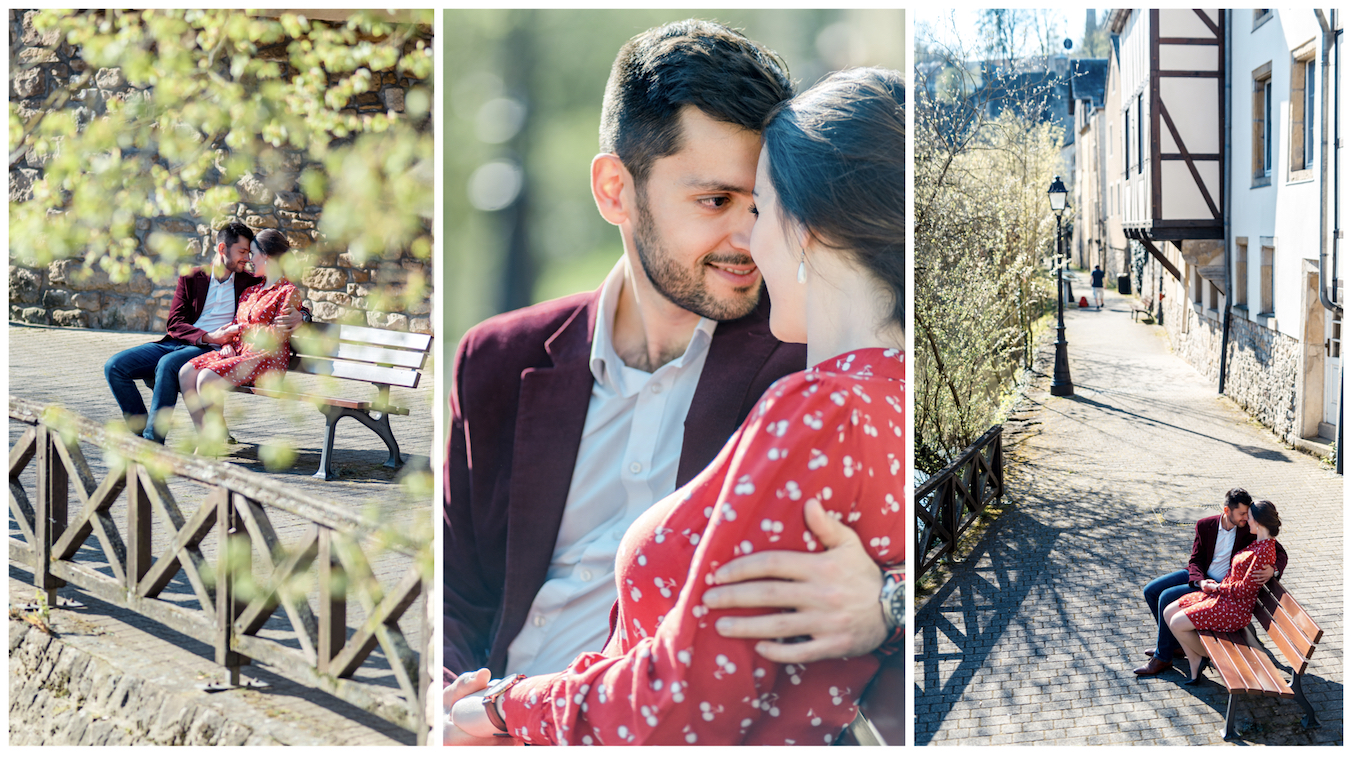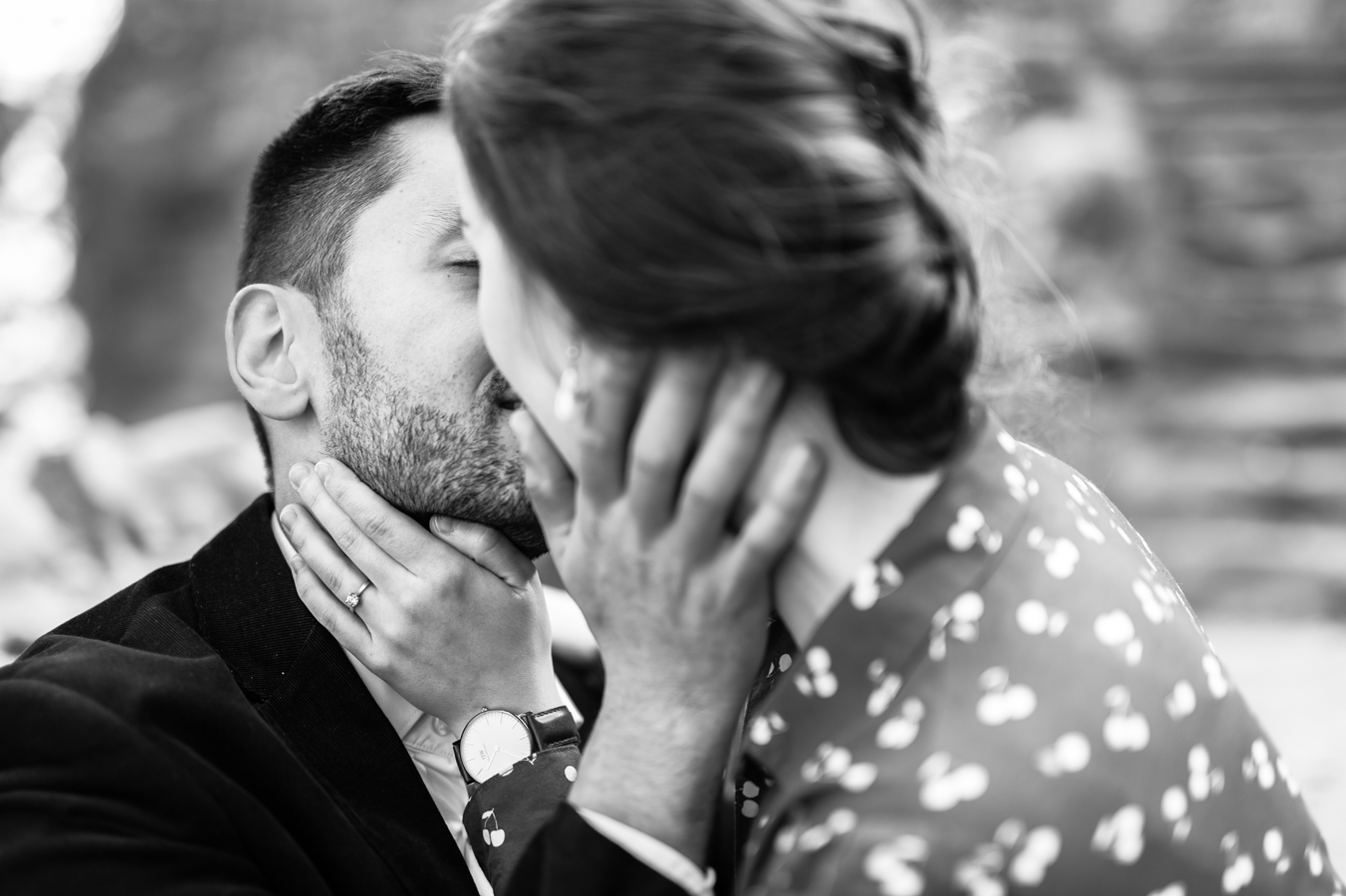 To finish this exploration, I propose you this pic took in margin of the rest of the walk, in the modern construction of the Pfaffenthal lift ; a public elevator in glass, which links the upper city of Luxembourg to the historical district of Pfaffenthal. 71 meters in one minute… from an amazing view to the intimate olds streets.
• • •
Cette dernière photo, un peu en marge de la séance, a été prise dans l'ascenseur en verre du Pfaffenthal, qui relie le haut de la ville avec le quartier historique du Pfaffenthal – jouxtant au Grund -, qu'il surplombe de 71 mètres. Moins d'une minute de descente dans une architecture moderne qui vous conduit d'une vue panoramique dégagée vers les vieilles rues pavées aux anciennes façades luxembourgeoises.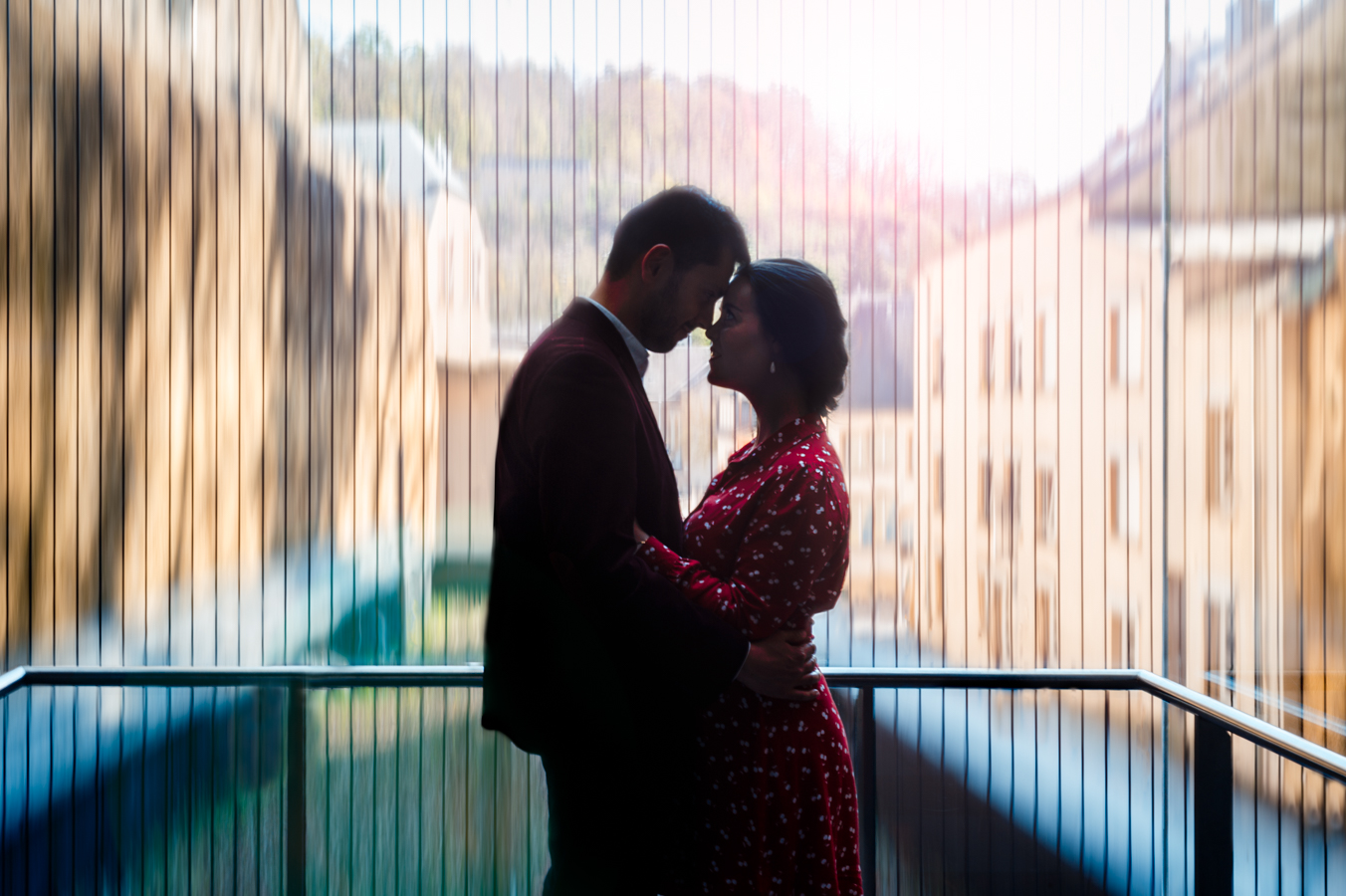 I hope you enjoyed this couple photoshoot in Luxembourg and for them who don't know this place, to discover a little part of it. If you want to realize a couple photosession please contact me.
• • •
J'espère que vous avez aimé cette séance photo de couple à Luxembourg, et pour ceux qui ne connaissent pas cette ville, d'en avoir eu un petit aperçu. Si vous souhaitez vous aussi réaliser une séance photo de couple, en séance engagement avant votre mariage ou pour vous faire plaisir et fixer un moment de vie, contactez-moi.
© Copyright L'Œil Derrière le Miroir • Luxembourg Couple Photographer • Photographe Couple Luxembourg • Wedding Photographer Luxembourg • Photographe Mariage Luxembourg