London Wedding Photographer | A&G 's London Wedding

The intimate London civilian wedding of A&G
The London sky welcomed me this summer for a typical London wedding. My -now legendary- Docs Martens were more than ever of circumstance (for the curious ; a pic here), and for my French Riviera photographer 's touch, I put the sun in my suitcases, just as a teaser for the second part of the wedding that would occure in Eze some days later. (coming in a second post)
• • •
Le ciel de Londres m'a accueilli cet été pour un typique mariage civil londonien. Mes -désormais légendaires- Docs Martens étaient plus que jamais de circonstances (à voir ici pour les curieux), et pour la touche Côte d'Azur, j'ai mis le soleil dans mes valises, juste comme un teaser pour la deuxième partie du mariage qui se tiendrait à Eze quelques jours plus tard. (à suivre dans un second post)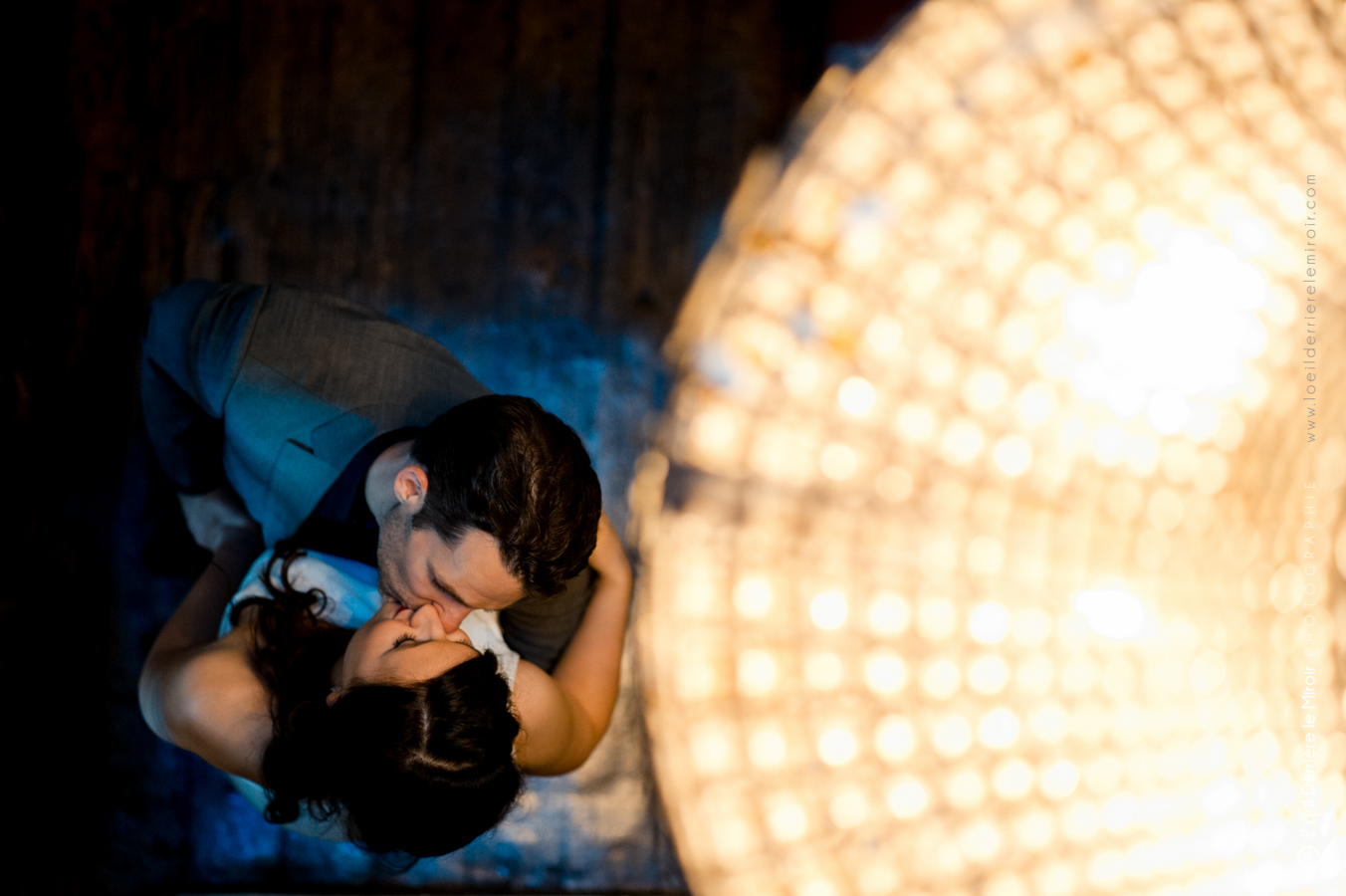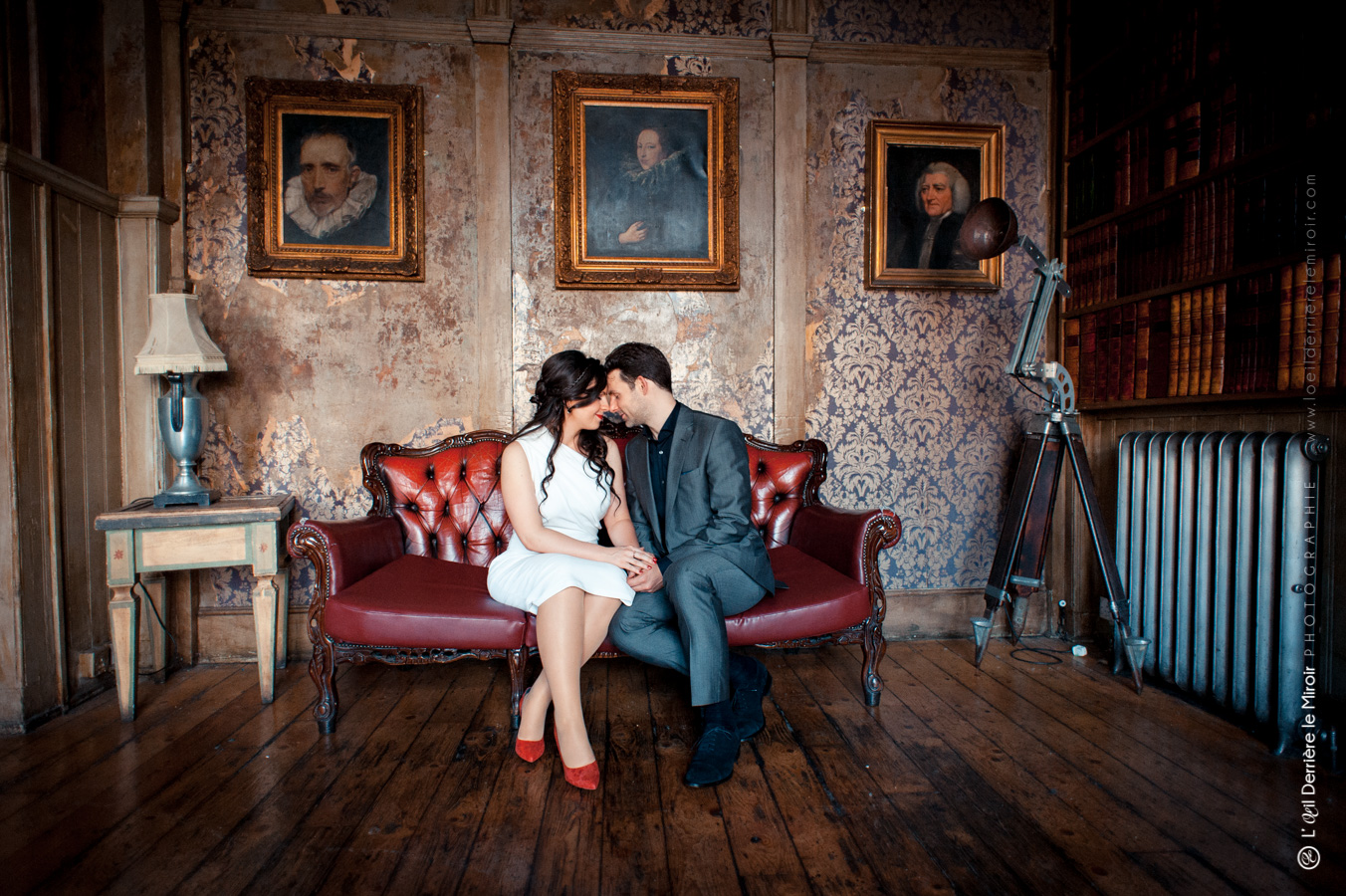 Having a single wedding photographer when celebrating a wedding in several places, in the destination wedding 's current trend, is the perfect way to ensure homogeneity in the photographic report : for the kind of style, for the editing work, in the global dynamic. It is also more comfortable in terms of contact with the photographer, for the bride and groom, and for the guests. This also allows good complementarity in different shooting parts : the photographer knows what he/she already has in a moment, and what he can focus more on another.
I followed A & G for their first official « yes » held in the morning at their civil ceremony in one of London's city halls. Red bricks, white traditional London taxi, and just the right amount of clouds under the sun. The party continued all afternoon in a place with rustic charm that allowed me to work an intimate atmosphere on the report. I absolutely loved to work there in the modeling lights of London.
• • •
N'avoir qu'un seul photographe de mariage lorsque l'on célèbre son mariage en plusieurs lieux, dans la tendance actuelle des Destination Wedding, c'est s'assurer une homogénéité dans le rendu des photos : dans le style photographique du reportage de mariage, dans le traitement colorimétrique, dans la dynamique. C'est aussi plus confortable en terme de contact, pour les mariés et pour les invités. Cela permet également une bonne complémentarité dans les prises de vue : le photographe sait ce qu'il a déjà sur un moment et ce sur quoi il peut davantage axé sur un autre.
C'est ainsi que j'ai suivi A&G pour leur premier « oui » officiel qui s'est tenue en matinée lors de leur cérémonie civile dans un des hôtel de ville de Londres. Briques rouges, taxi londonien blanc, et juste ce qu'il faut de nuages sous le soleil. La fête s'est poursuivie toute l'après-midi dans un endroit au charme rustique qui m'a permis de travailler une atmosphère intimiste sur le rendu du reportage. J'ai absolument adoré travailler dans ces lumières modelantes de Londres.
Thank you to A & G for trusting me ! / Merci à A&G pour leur confiance !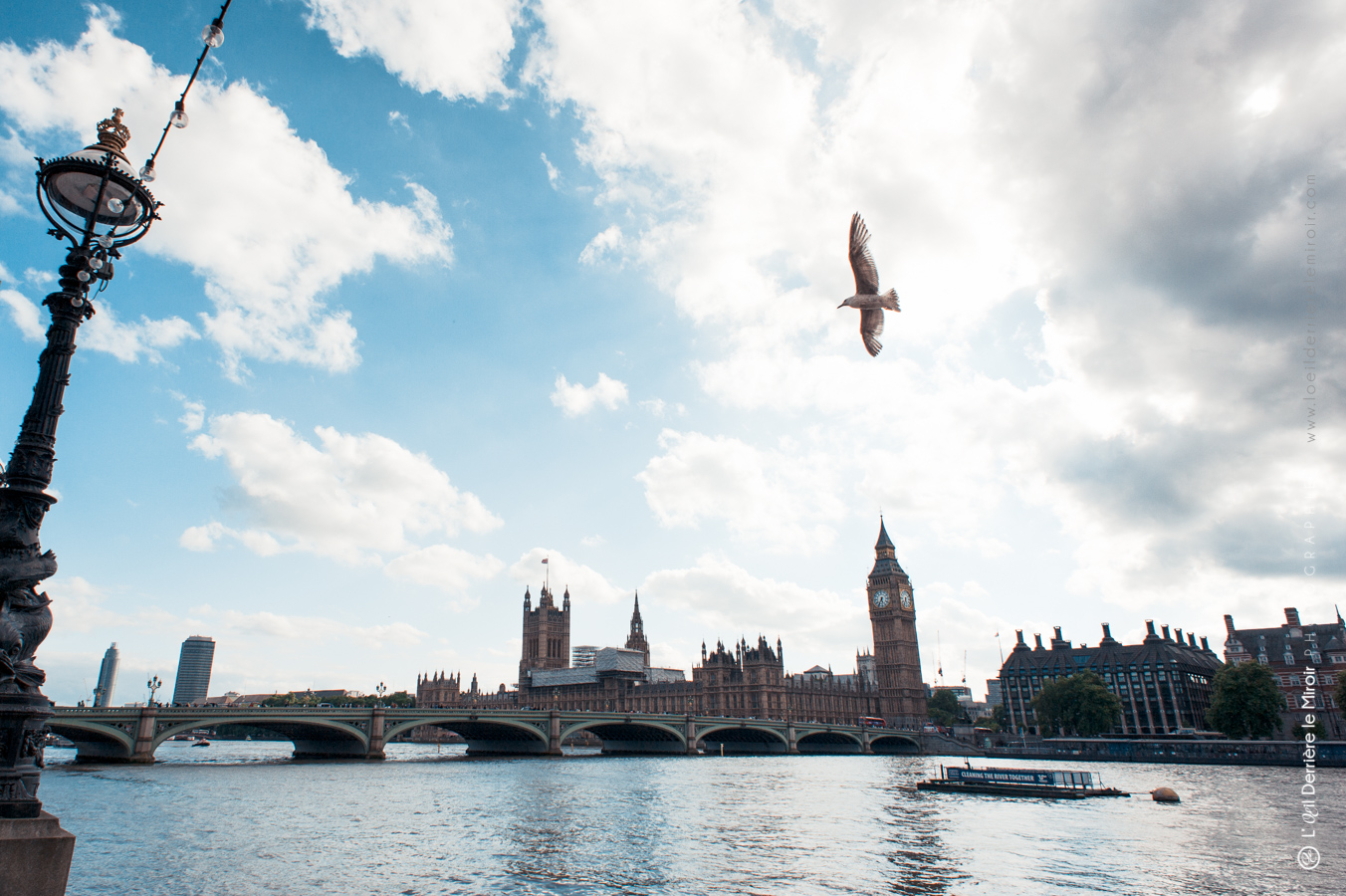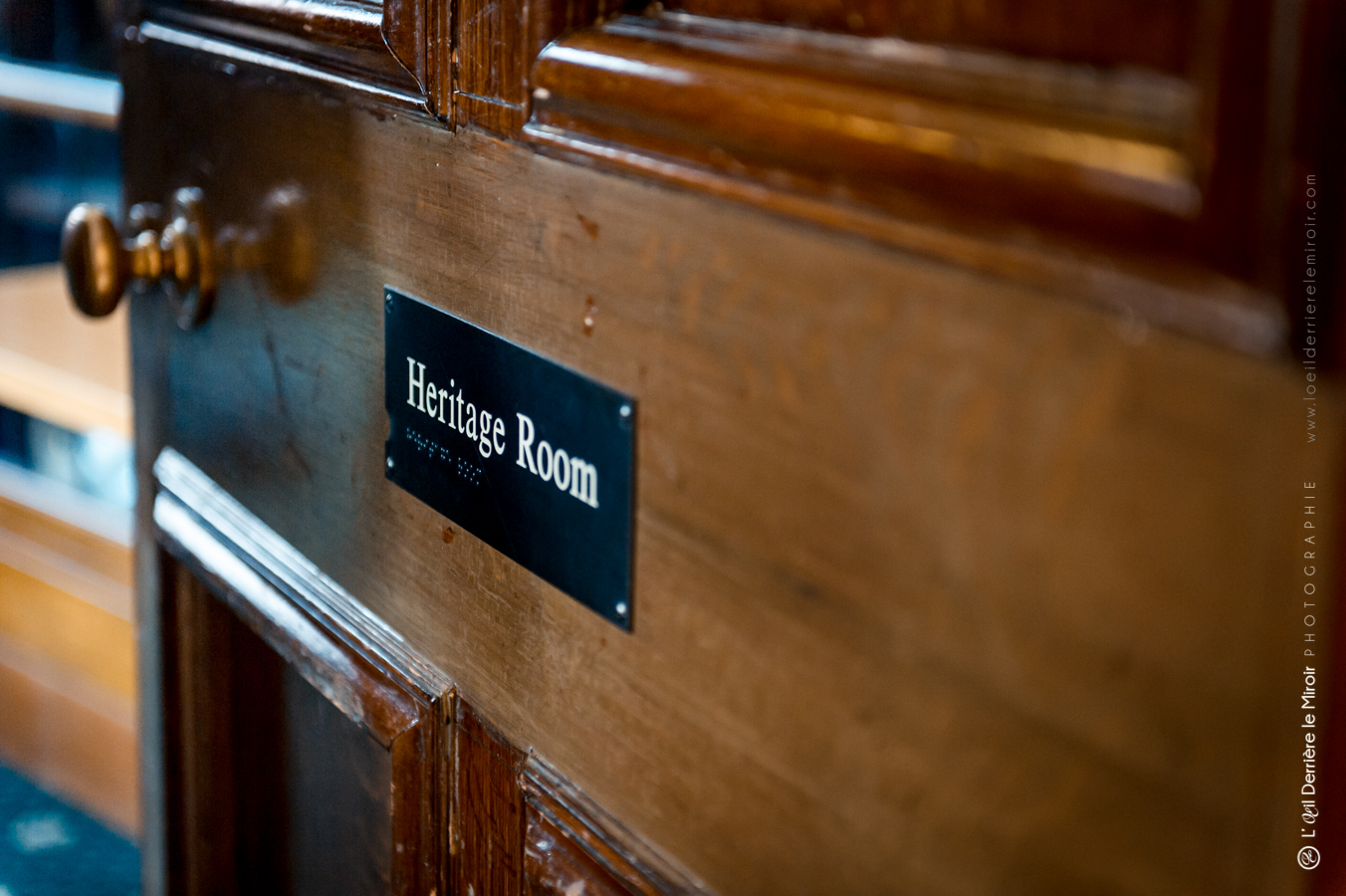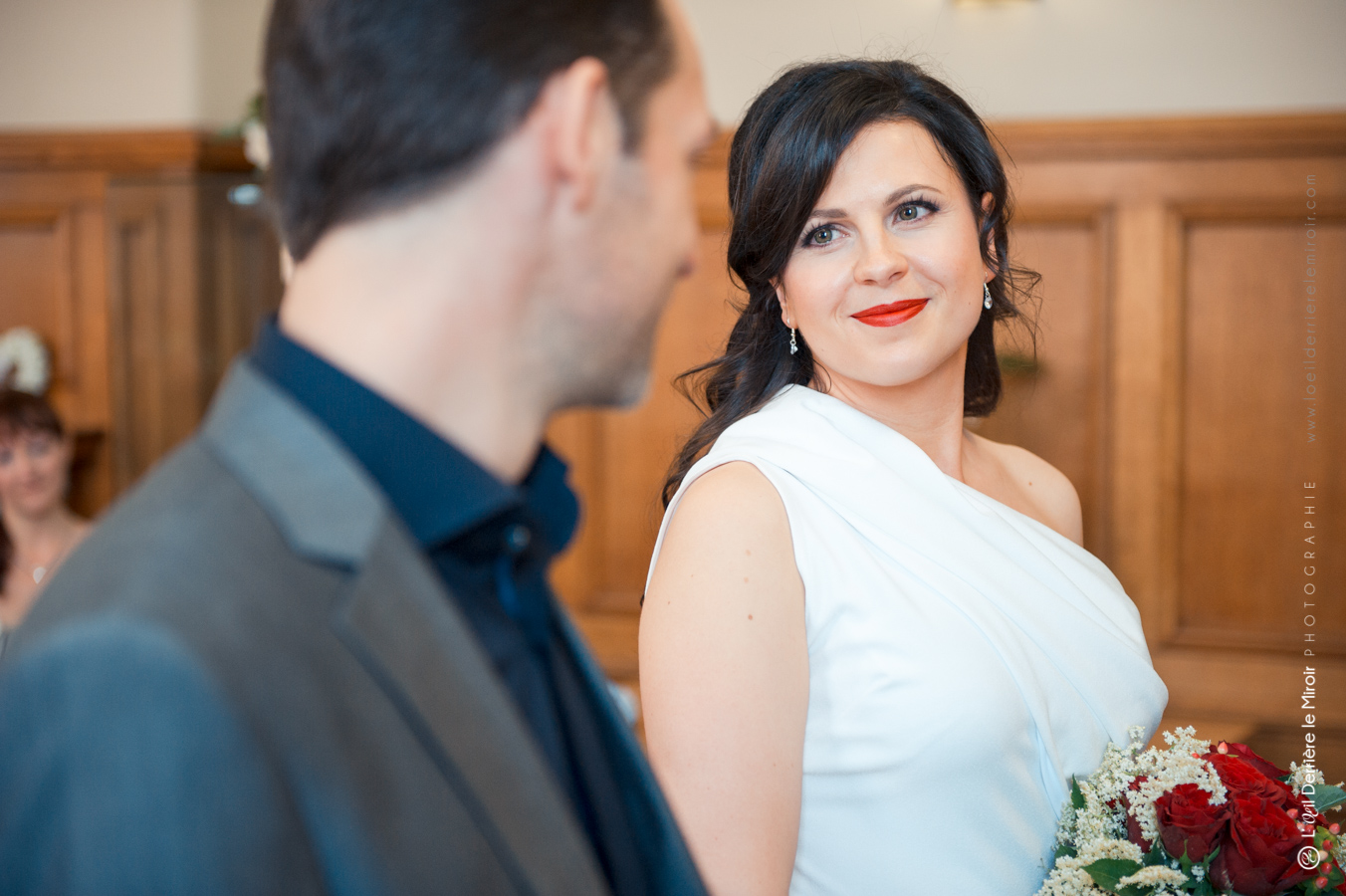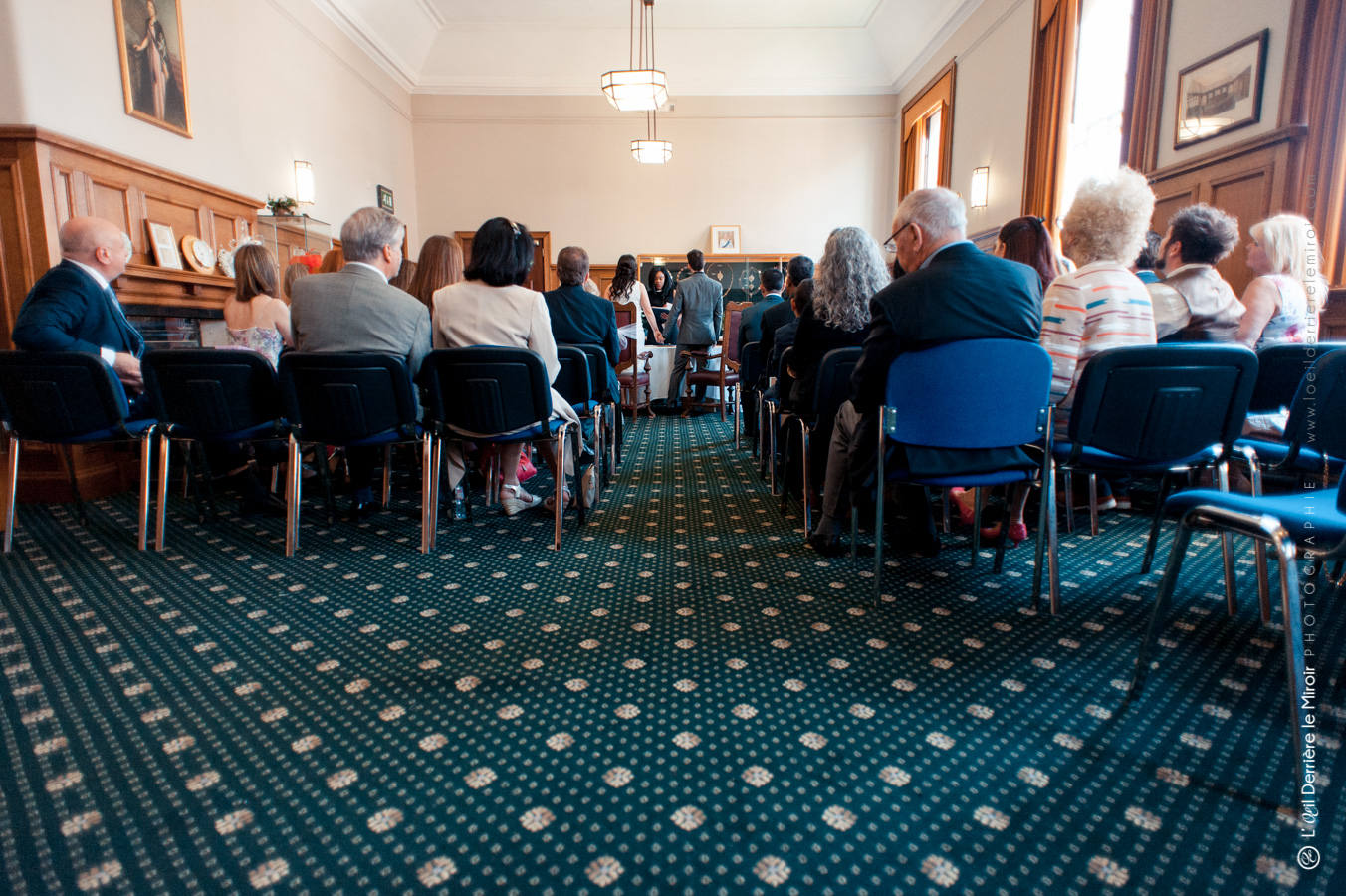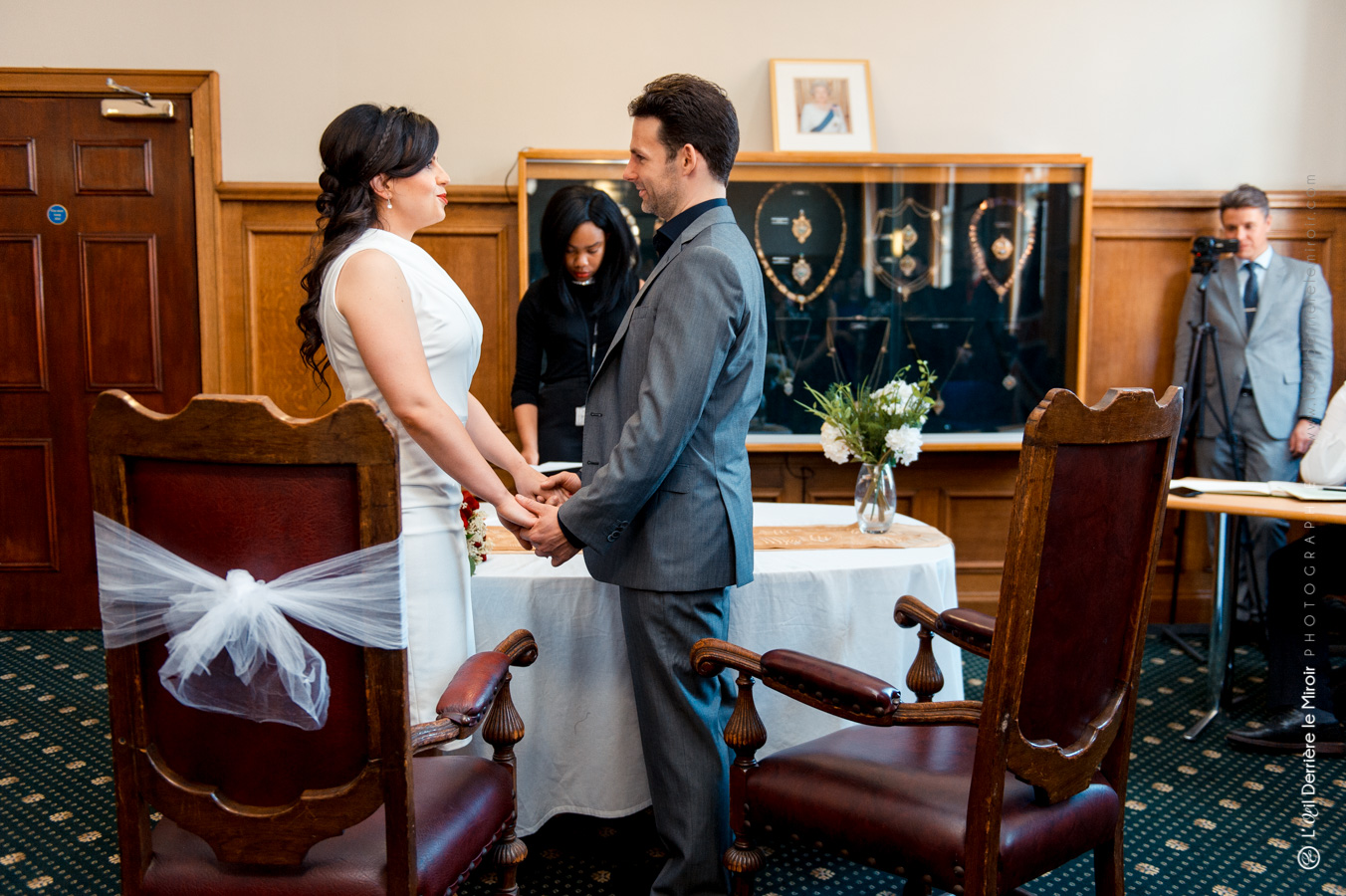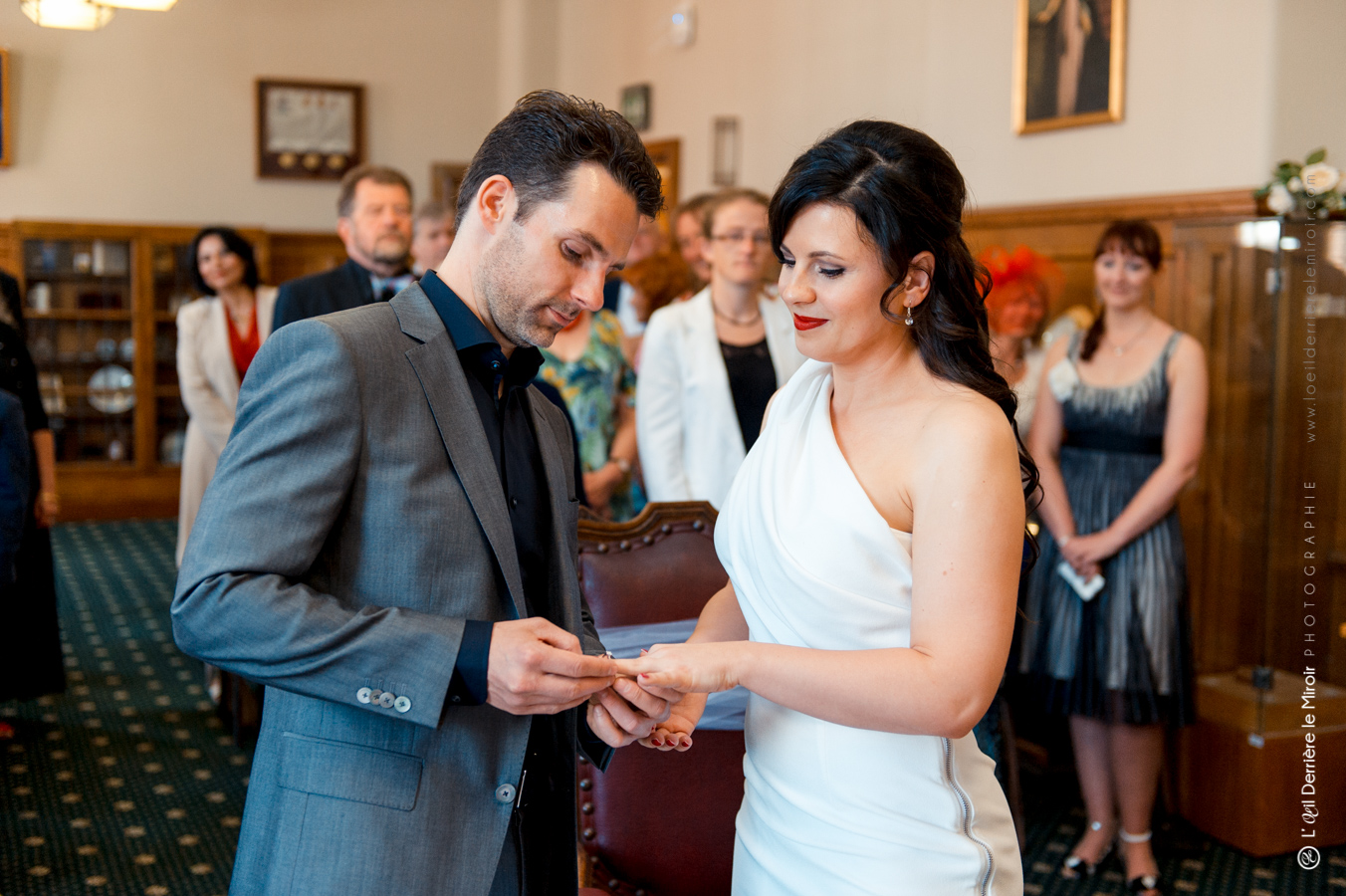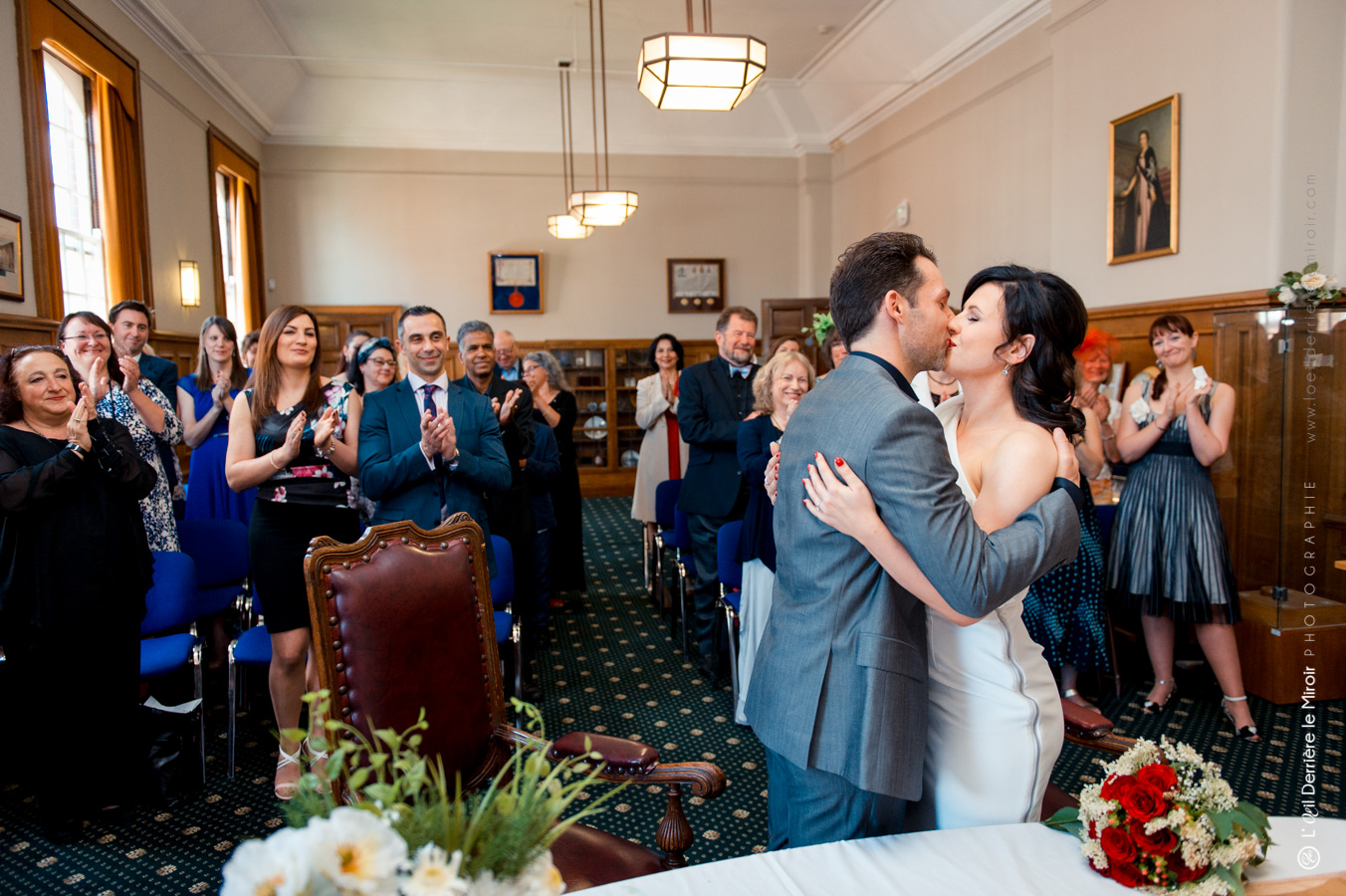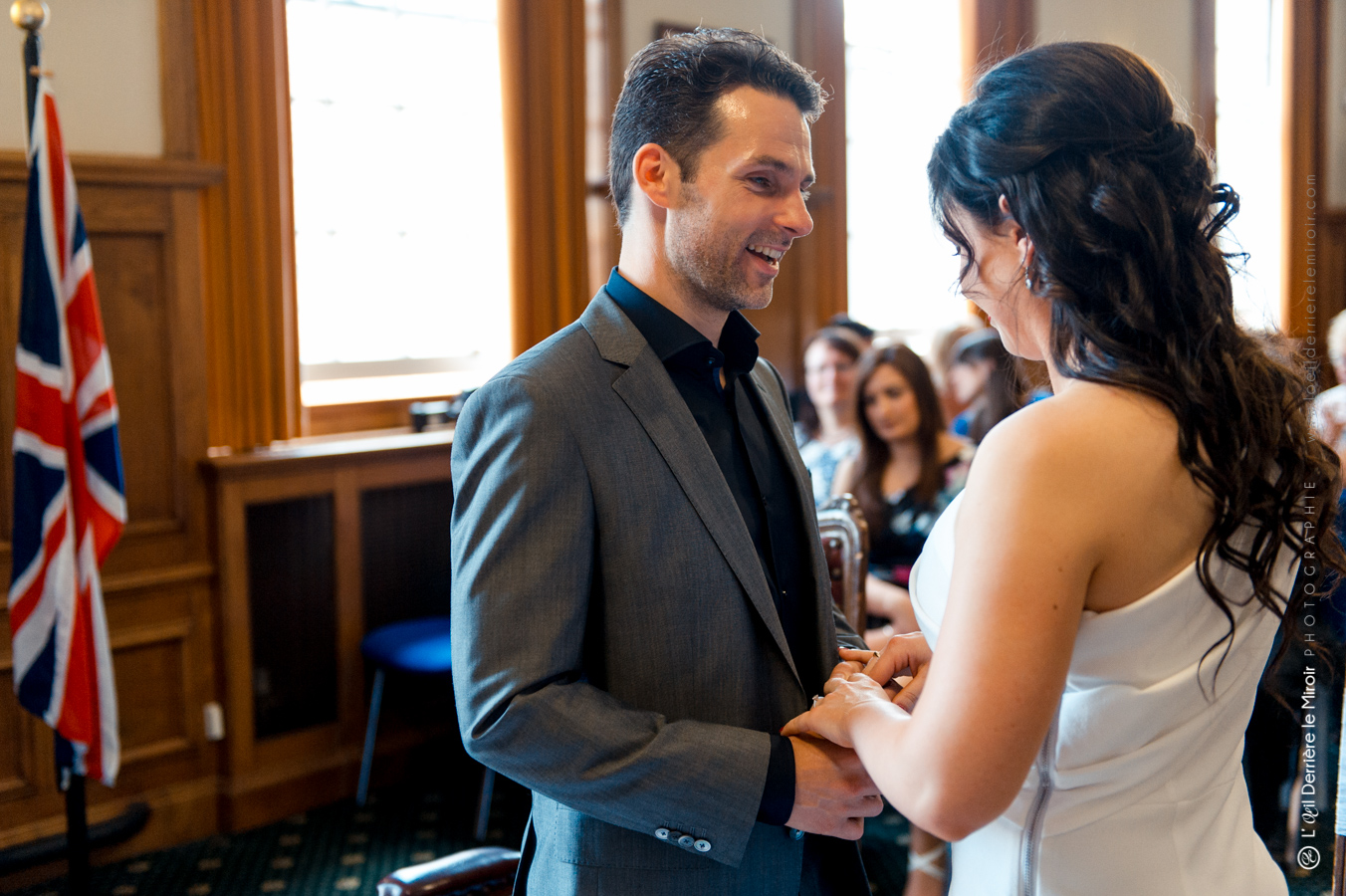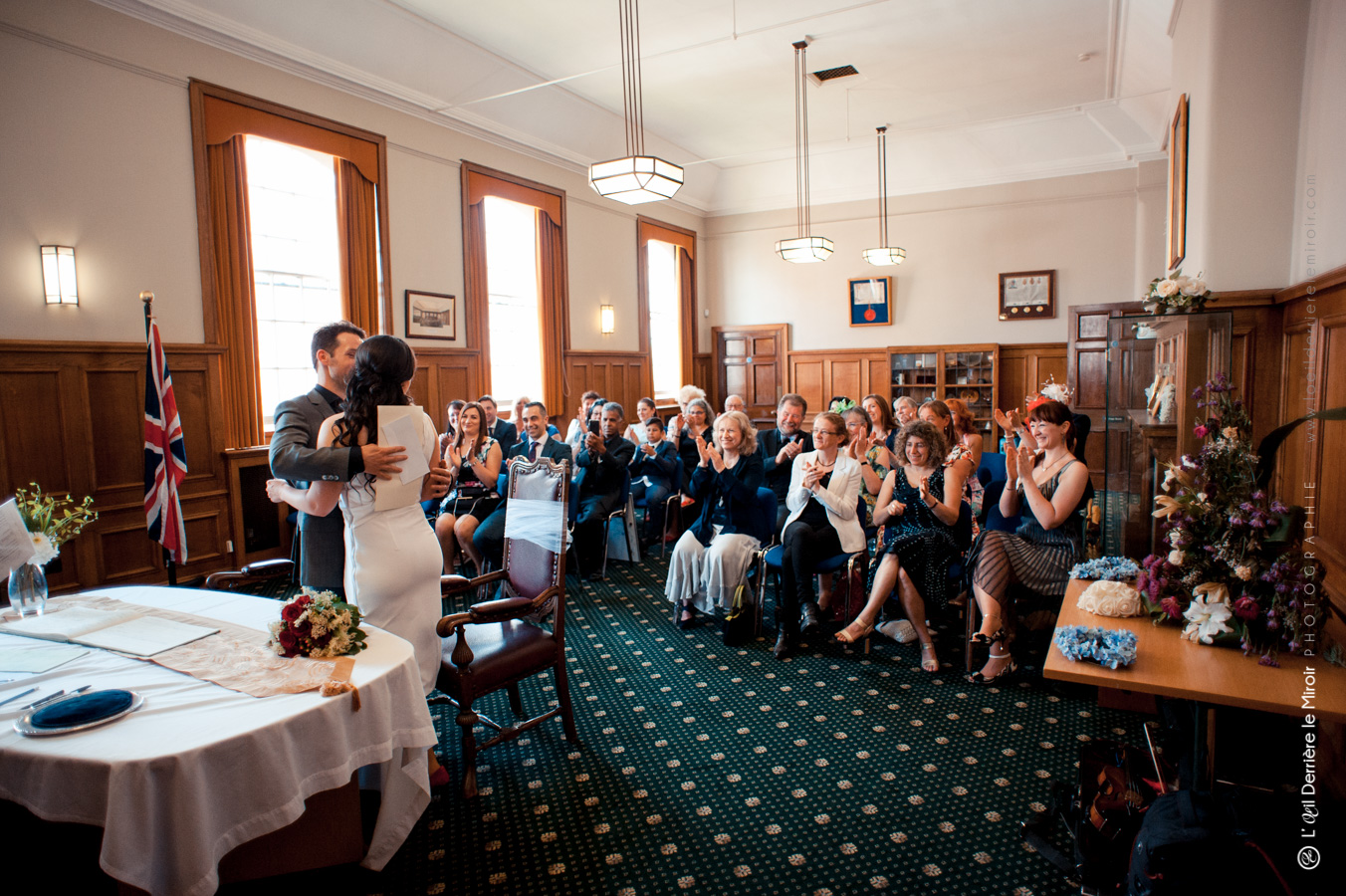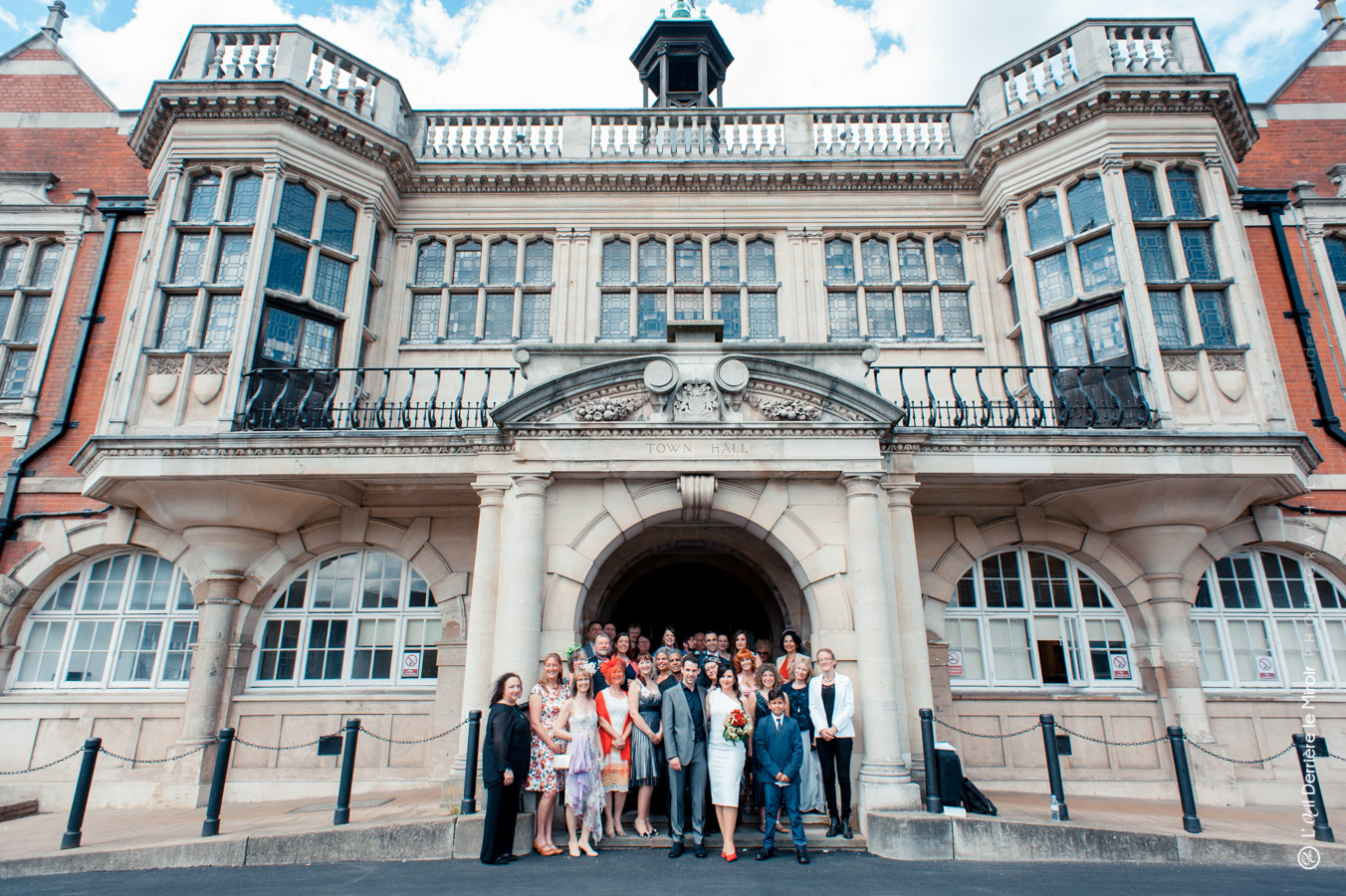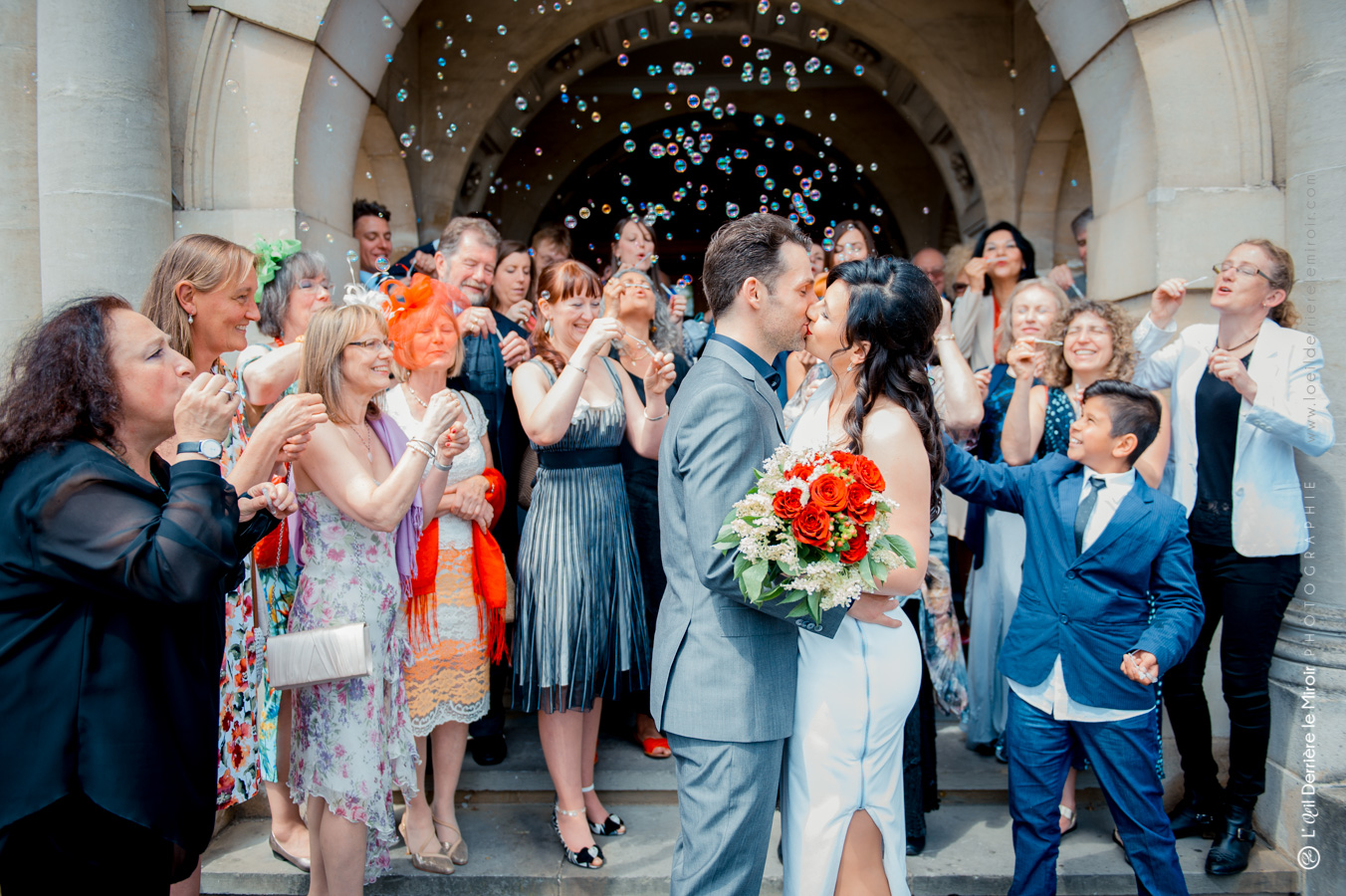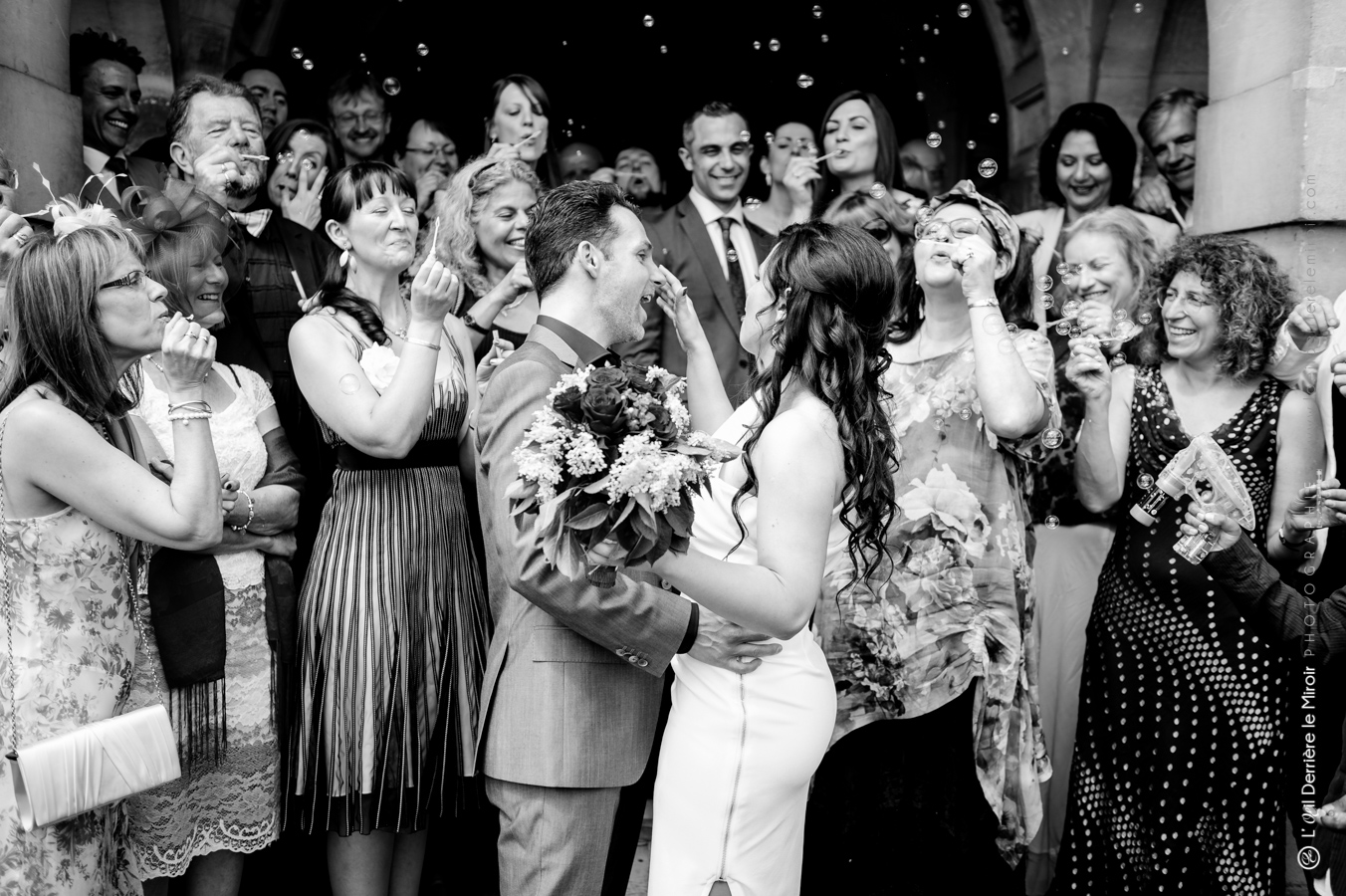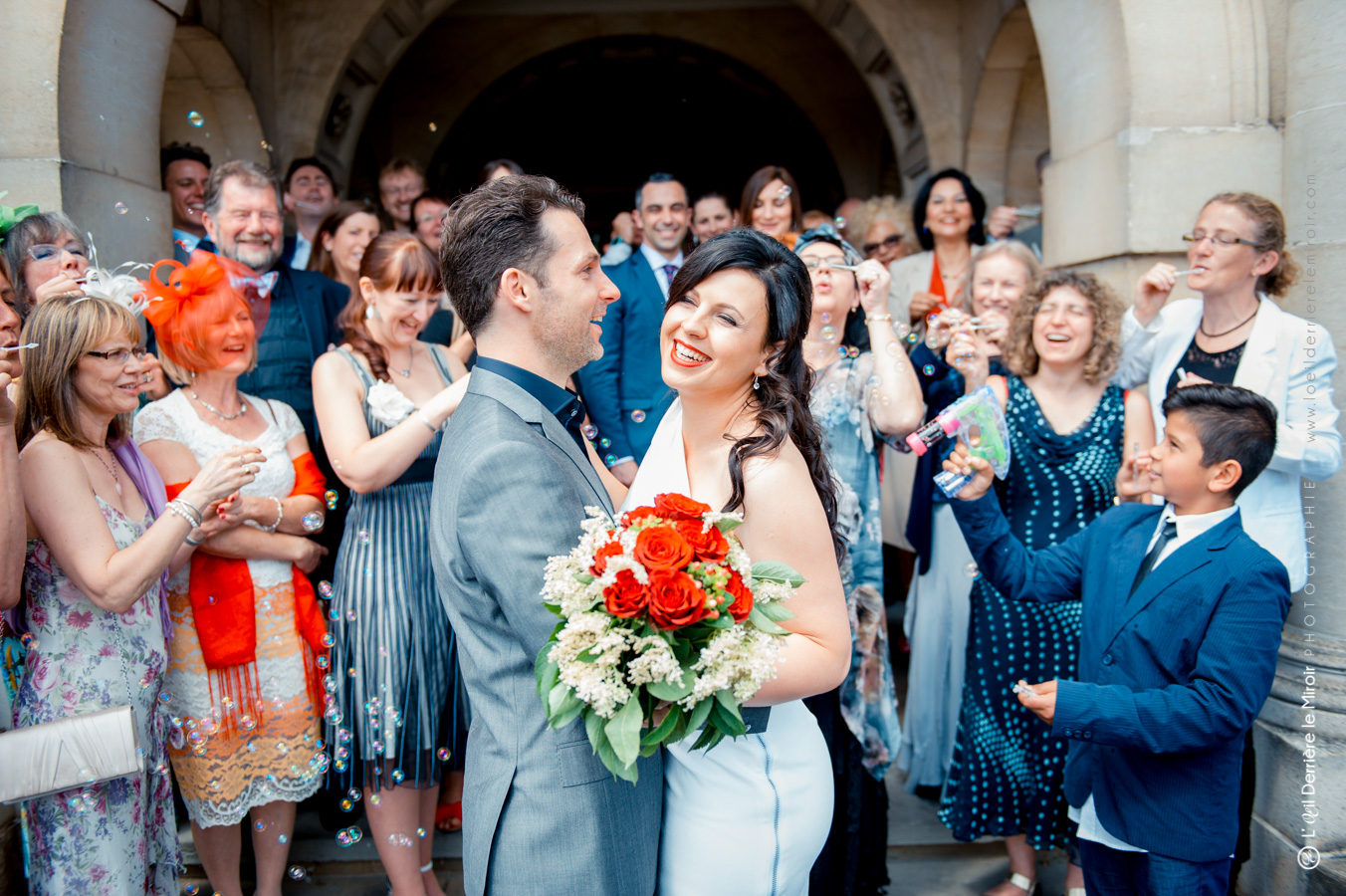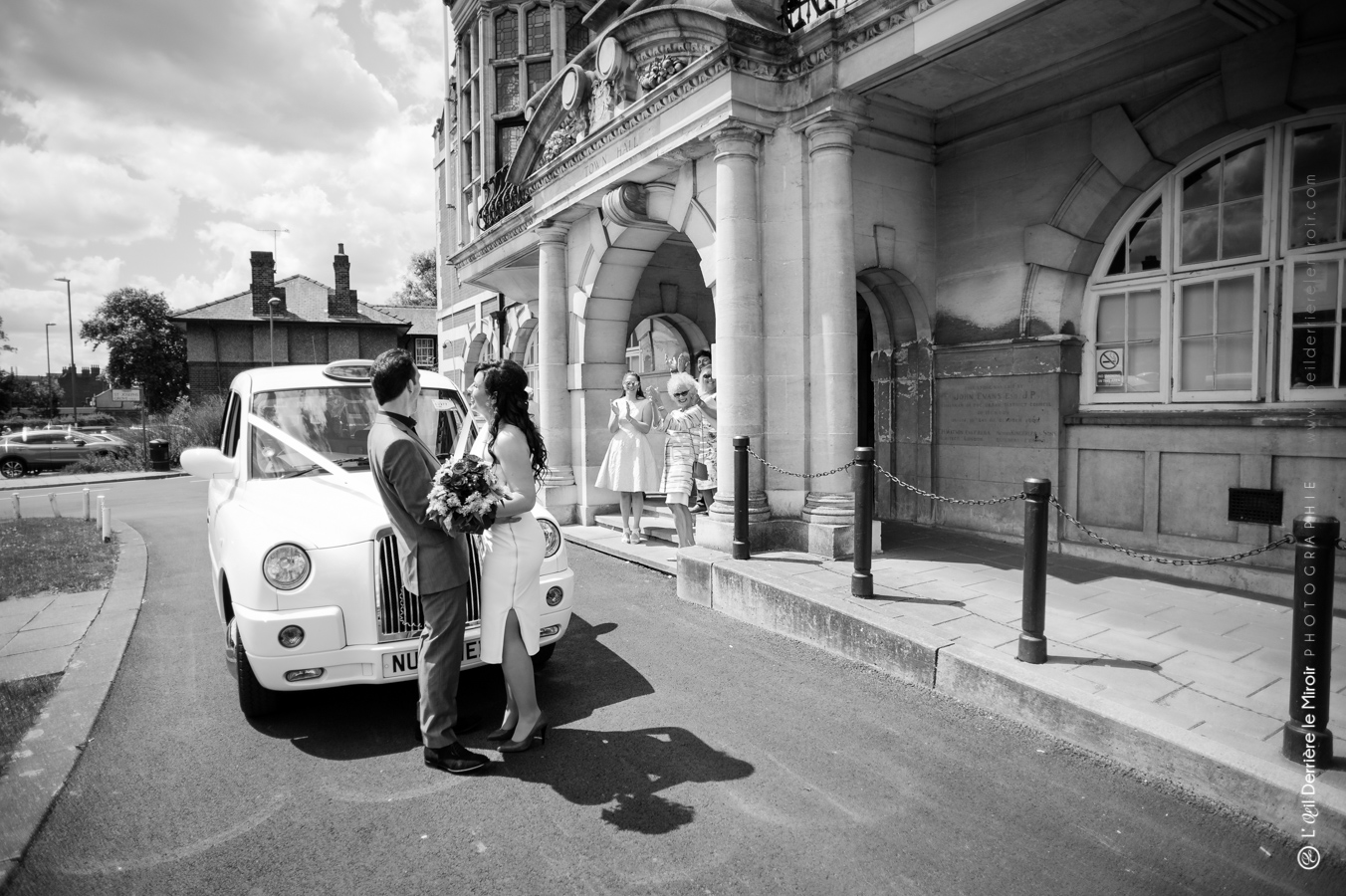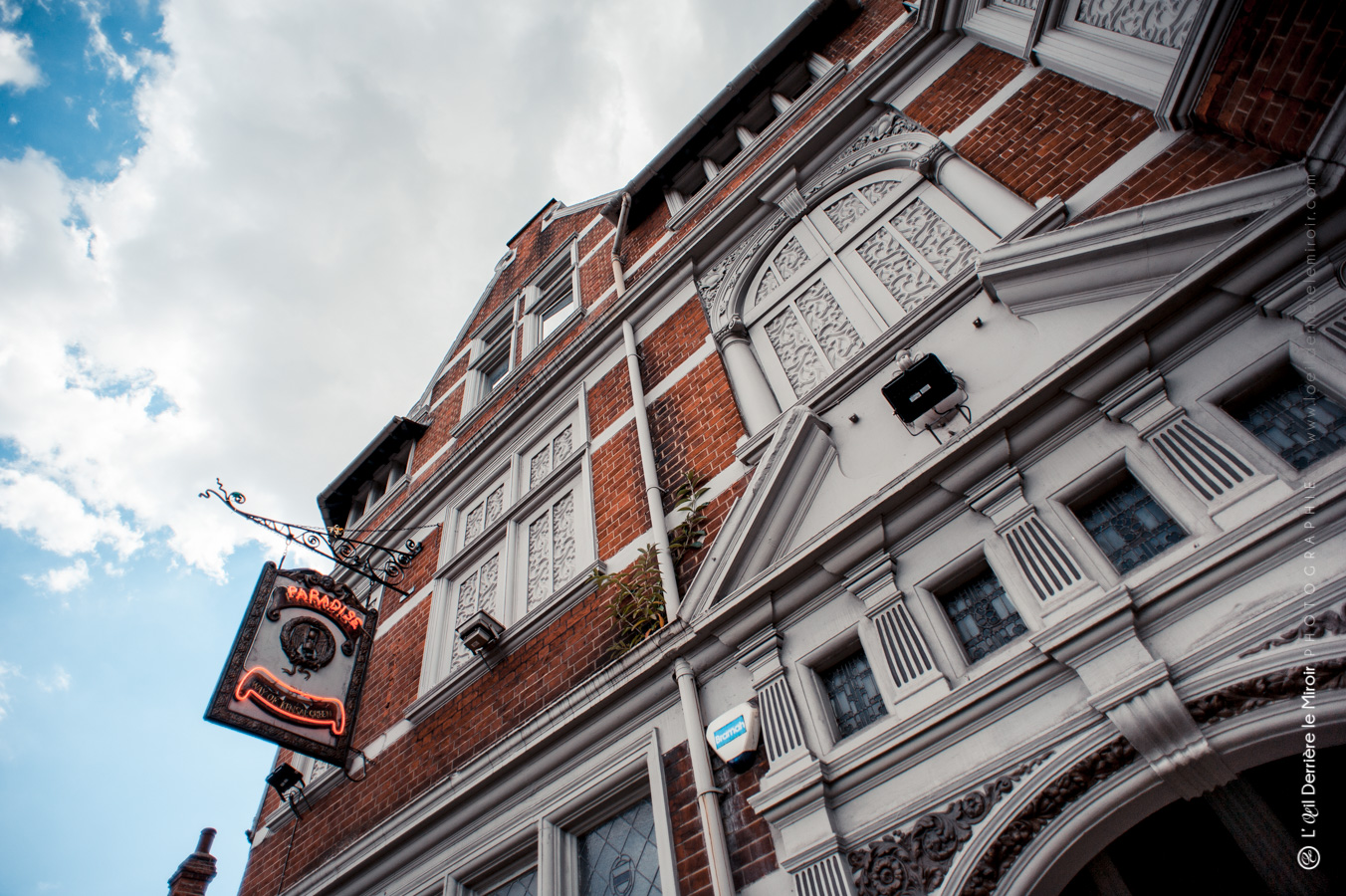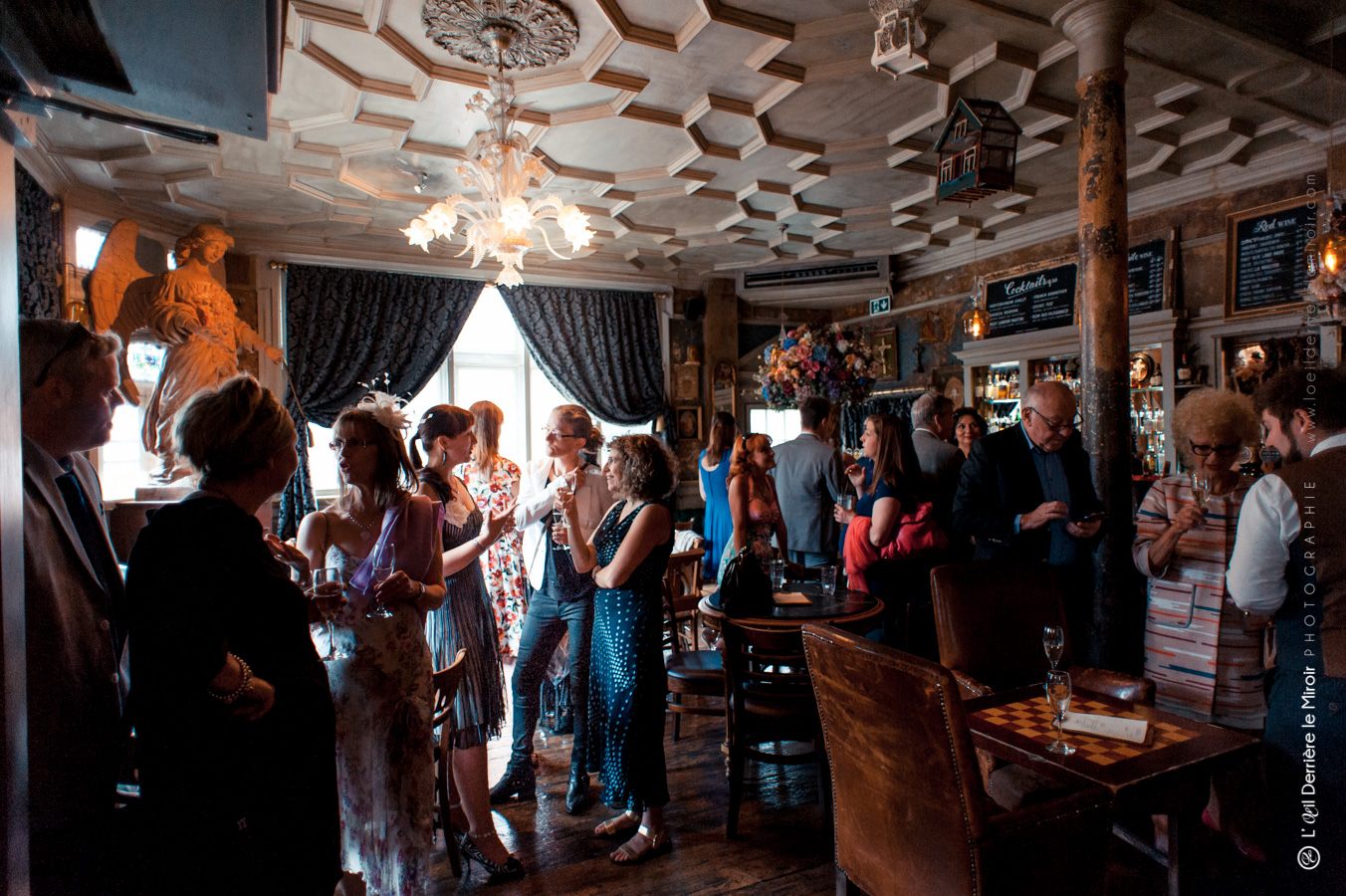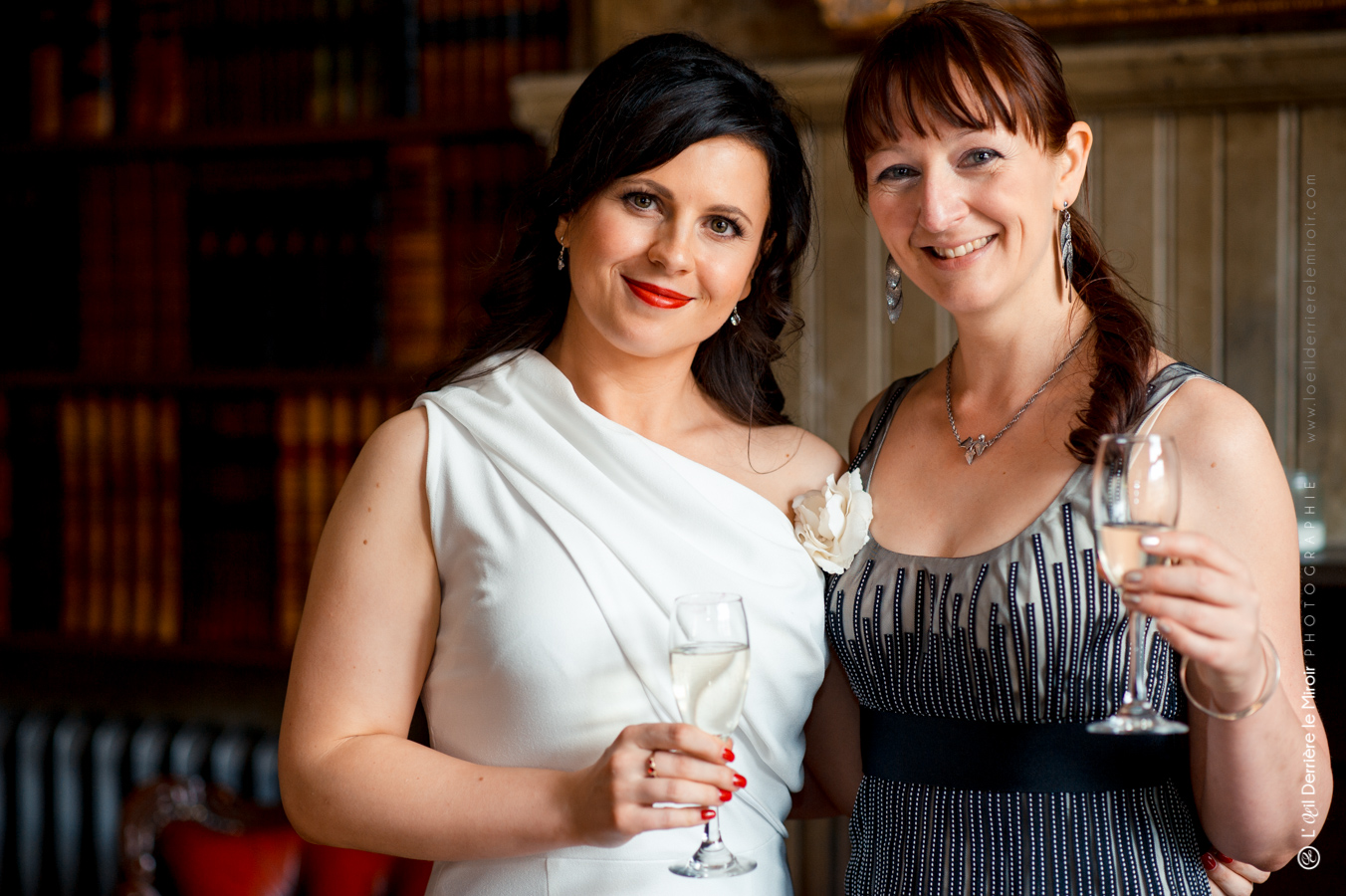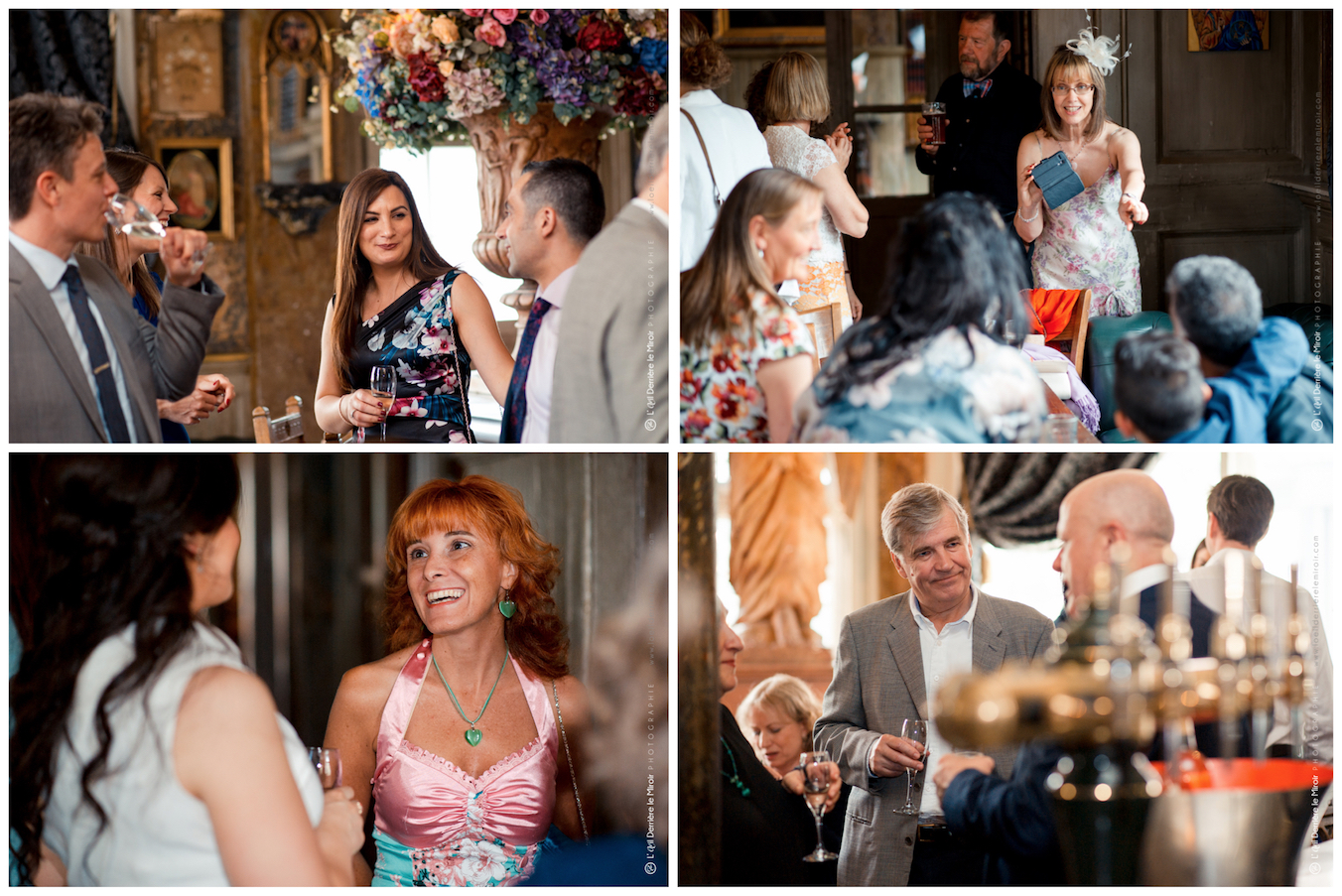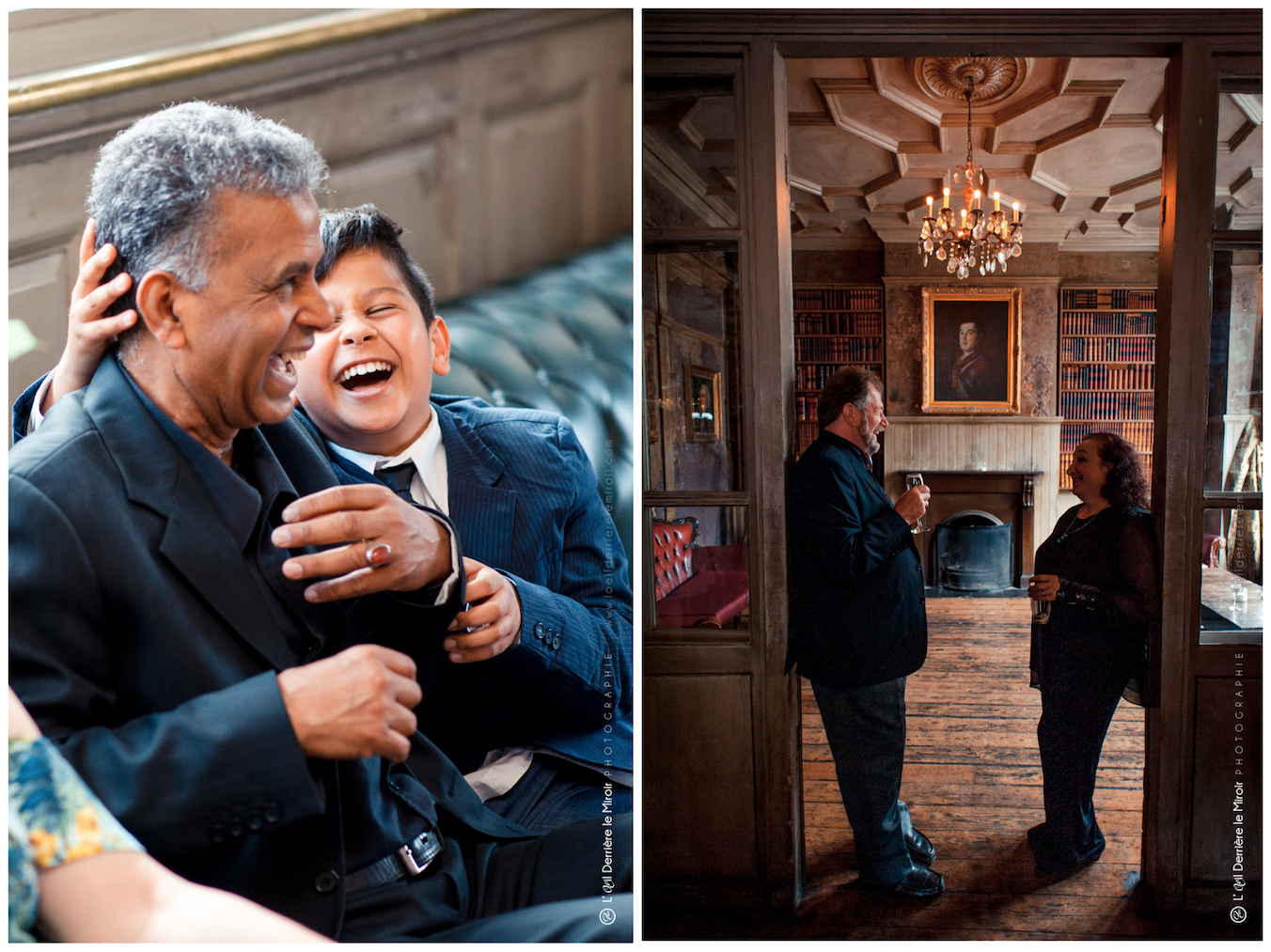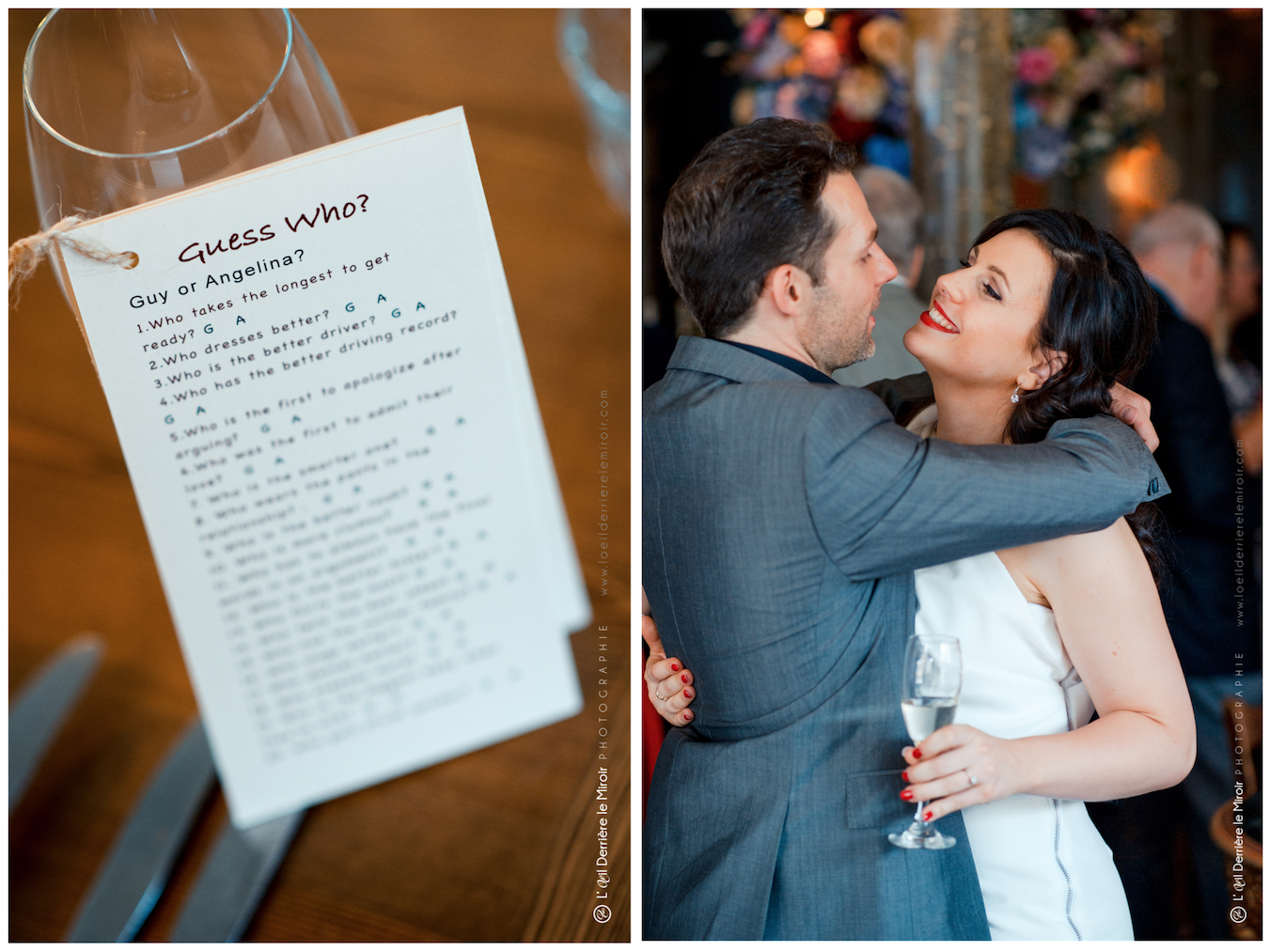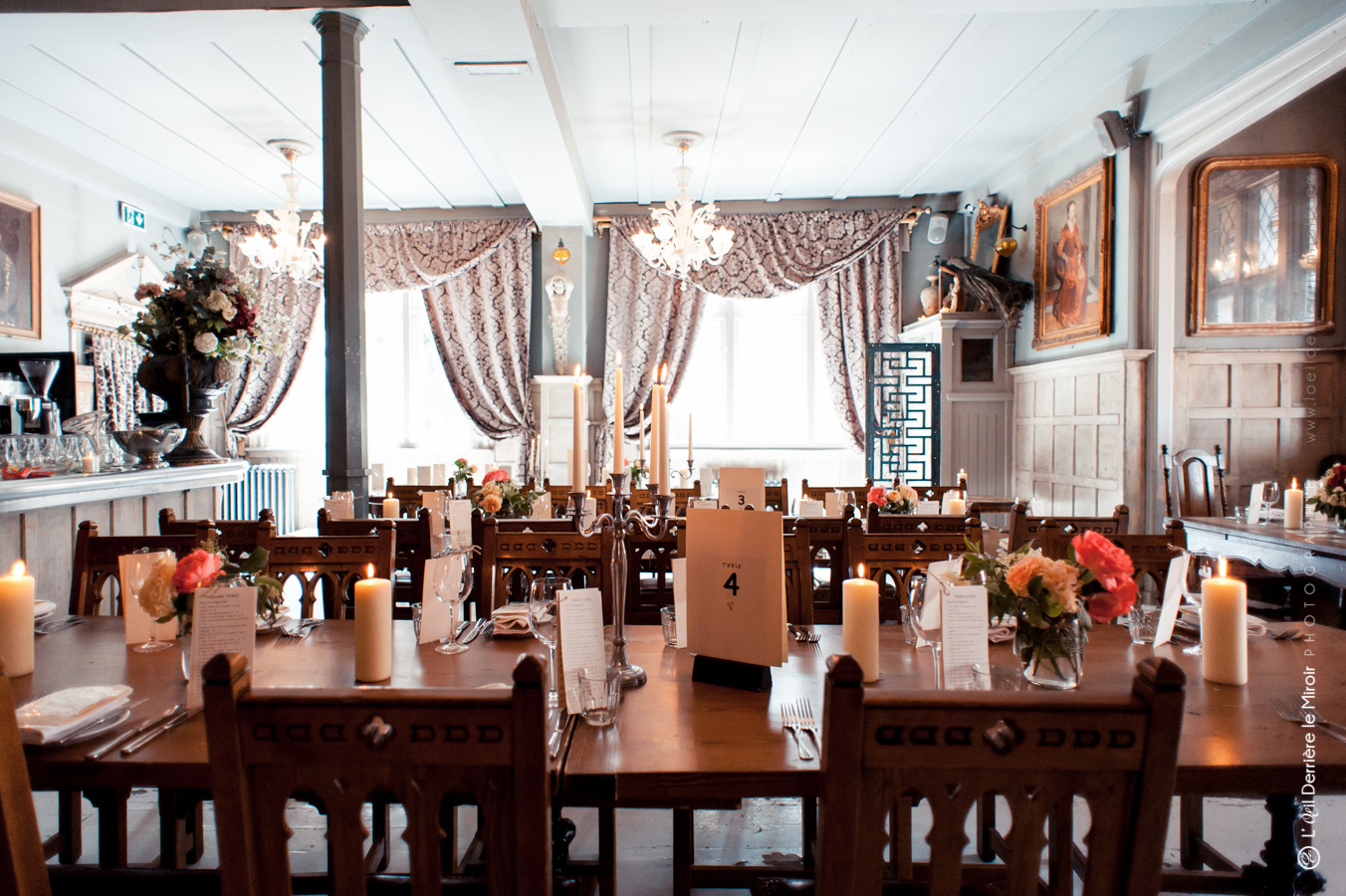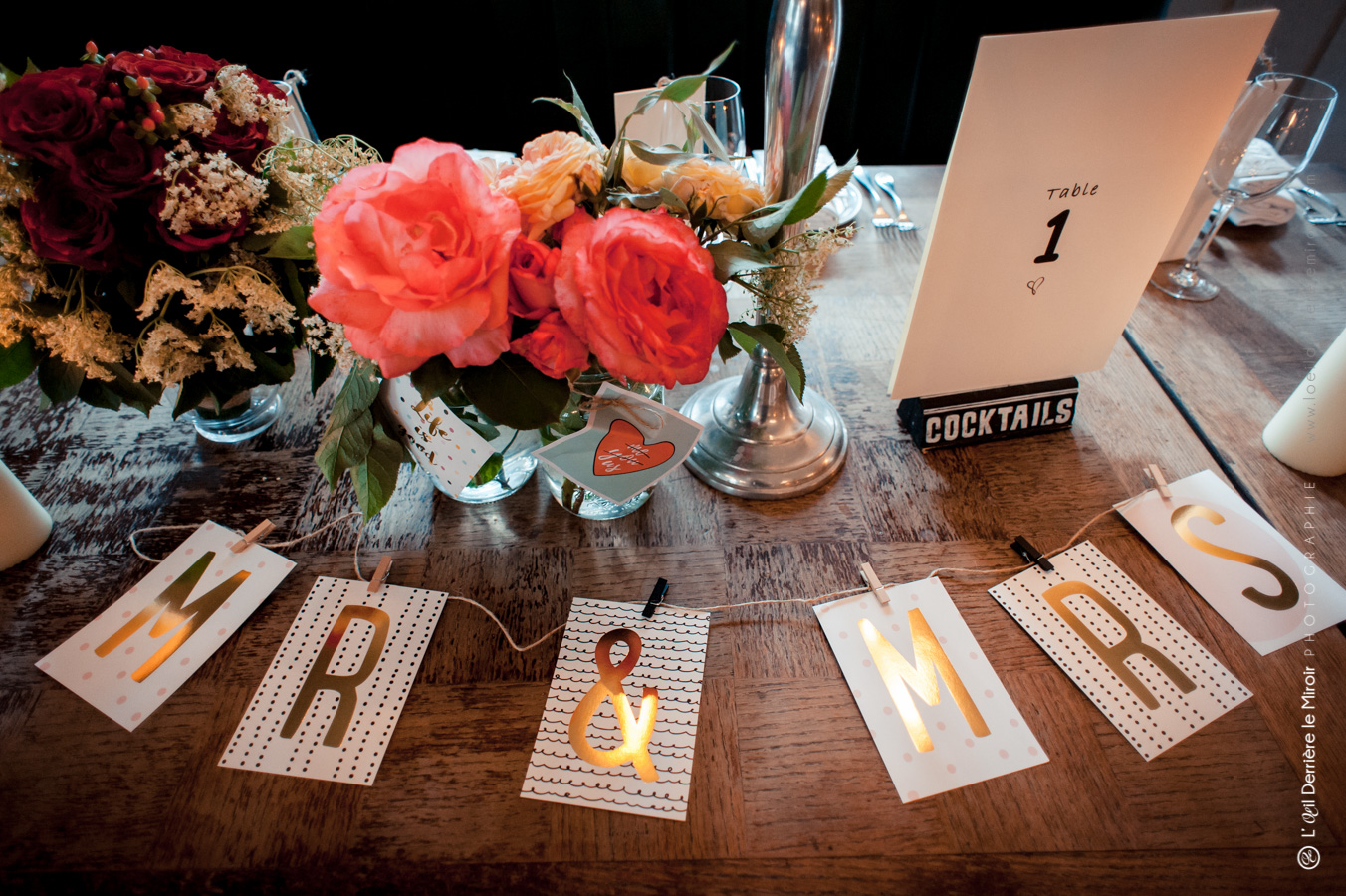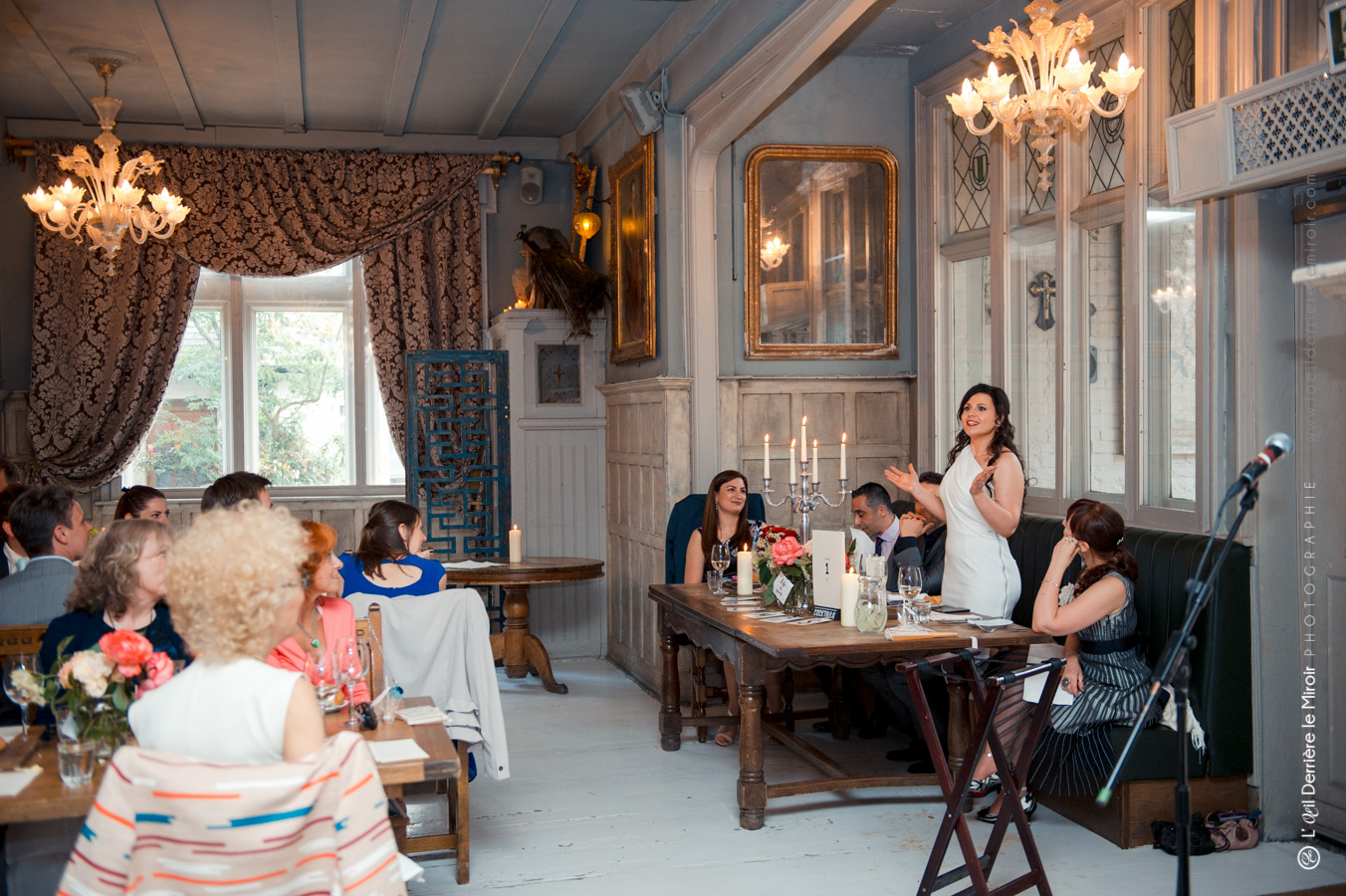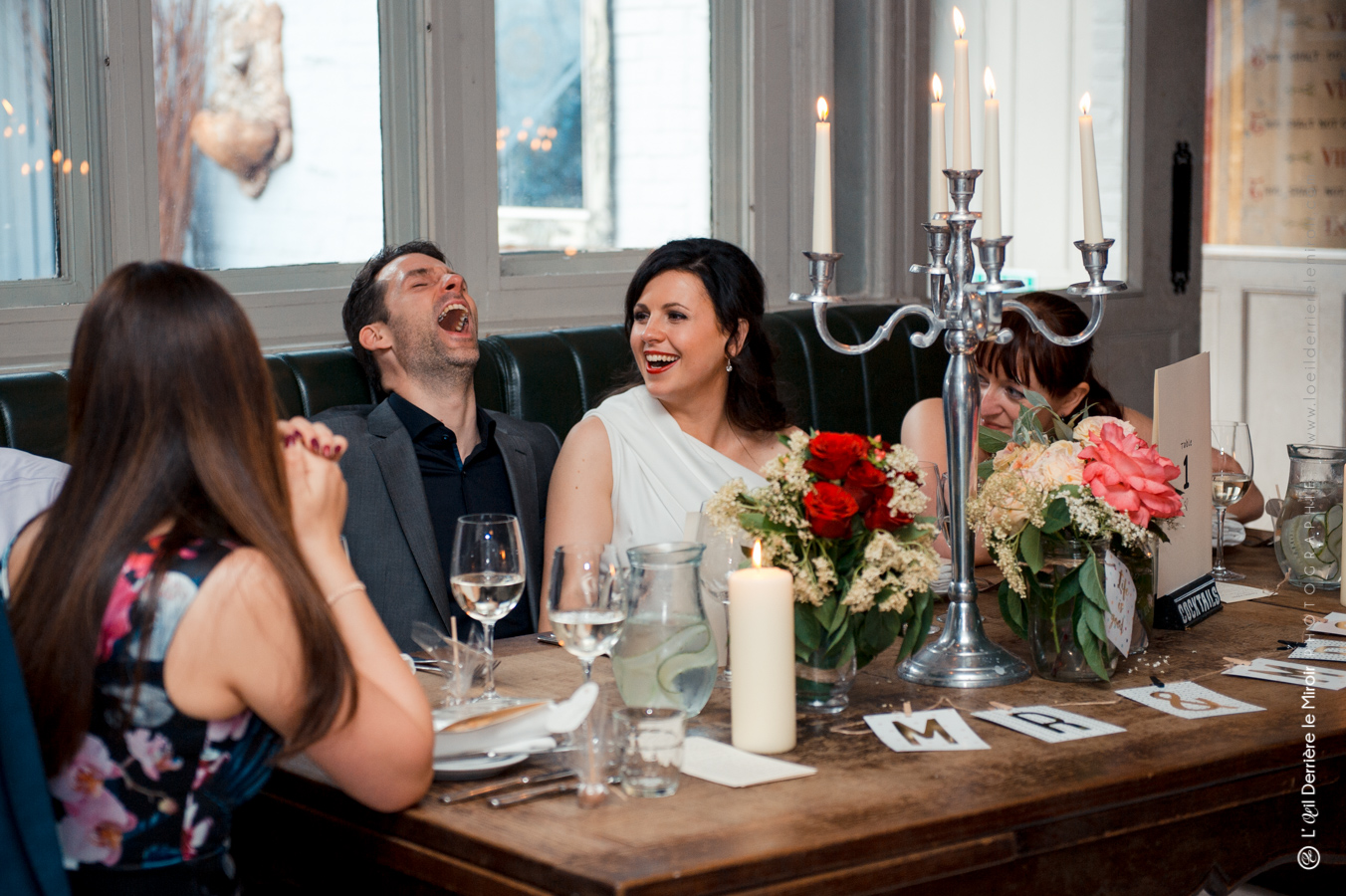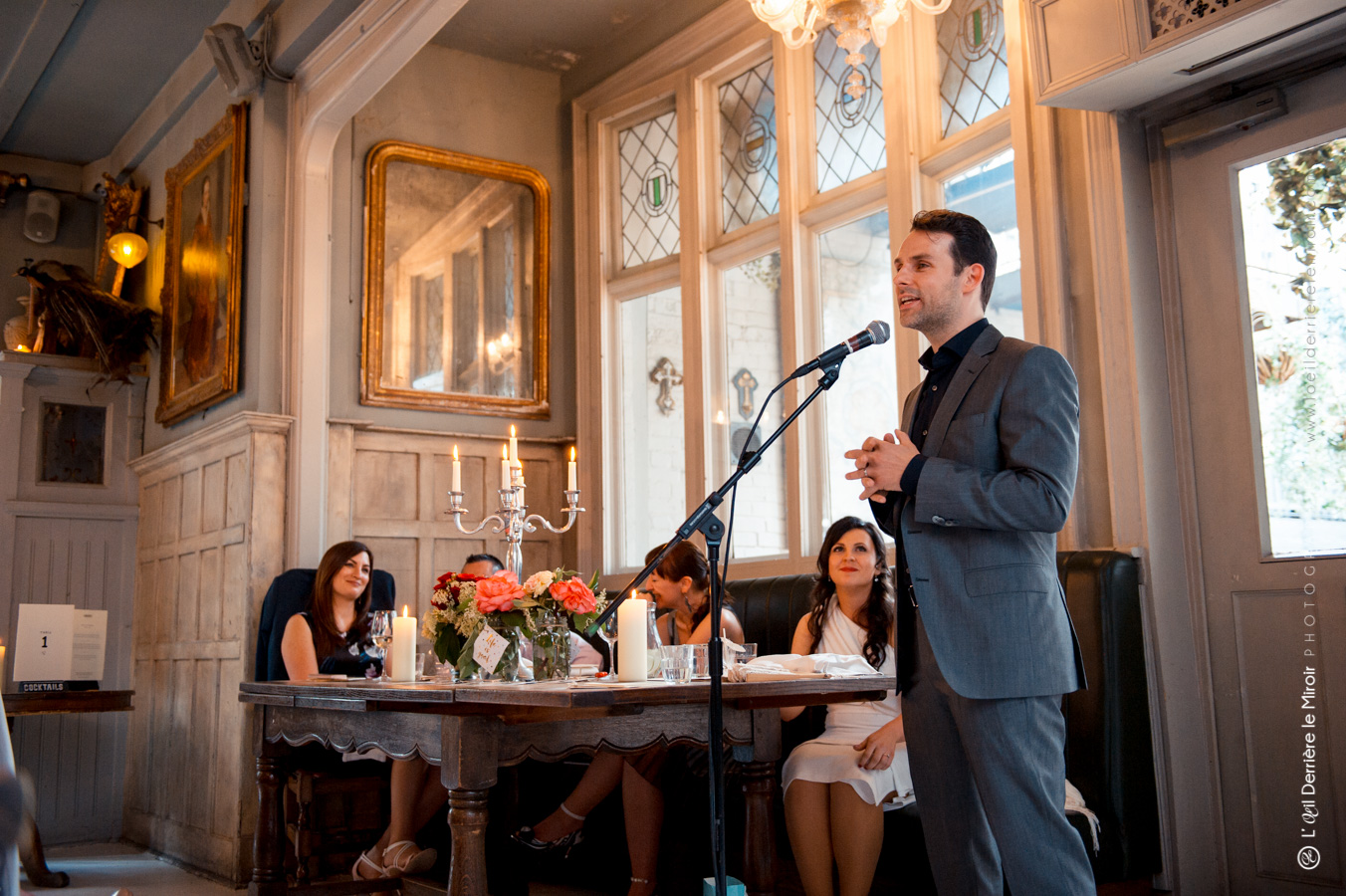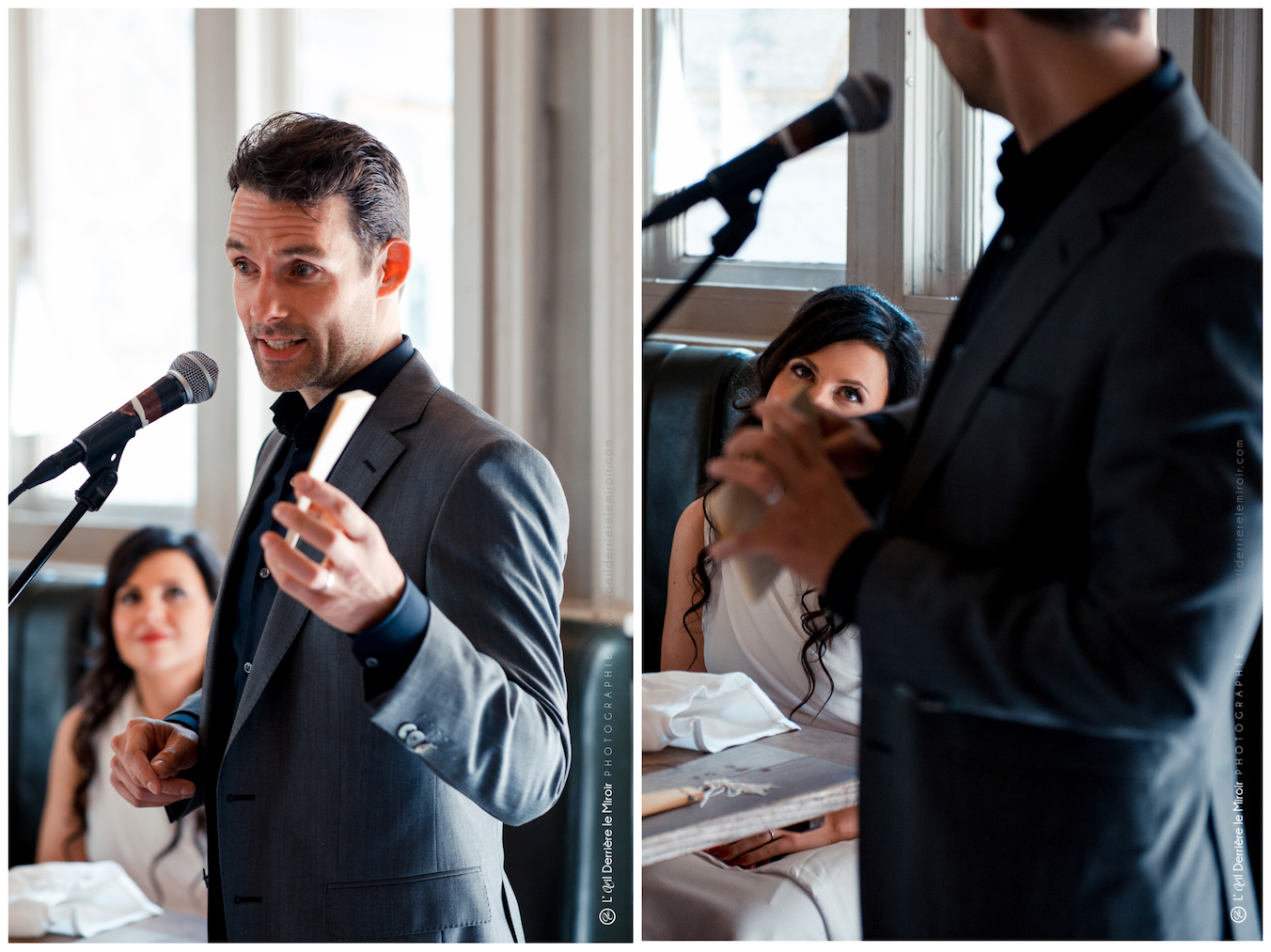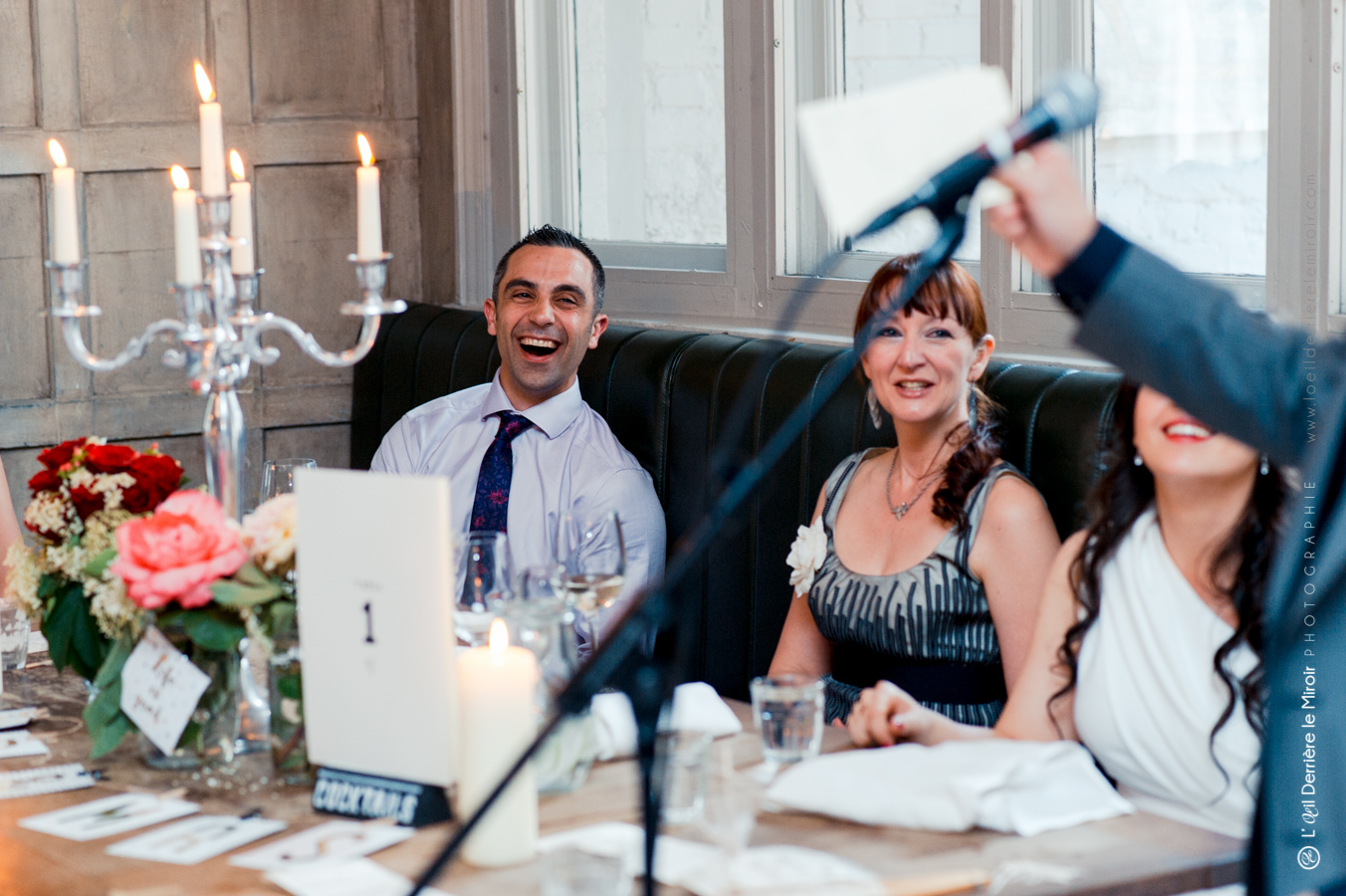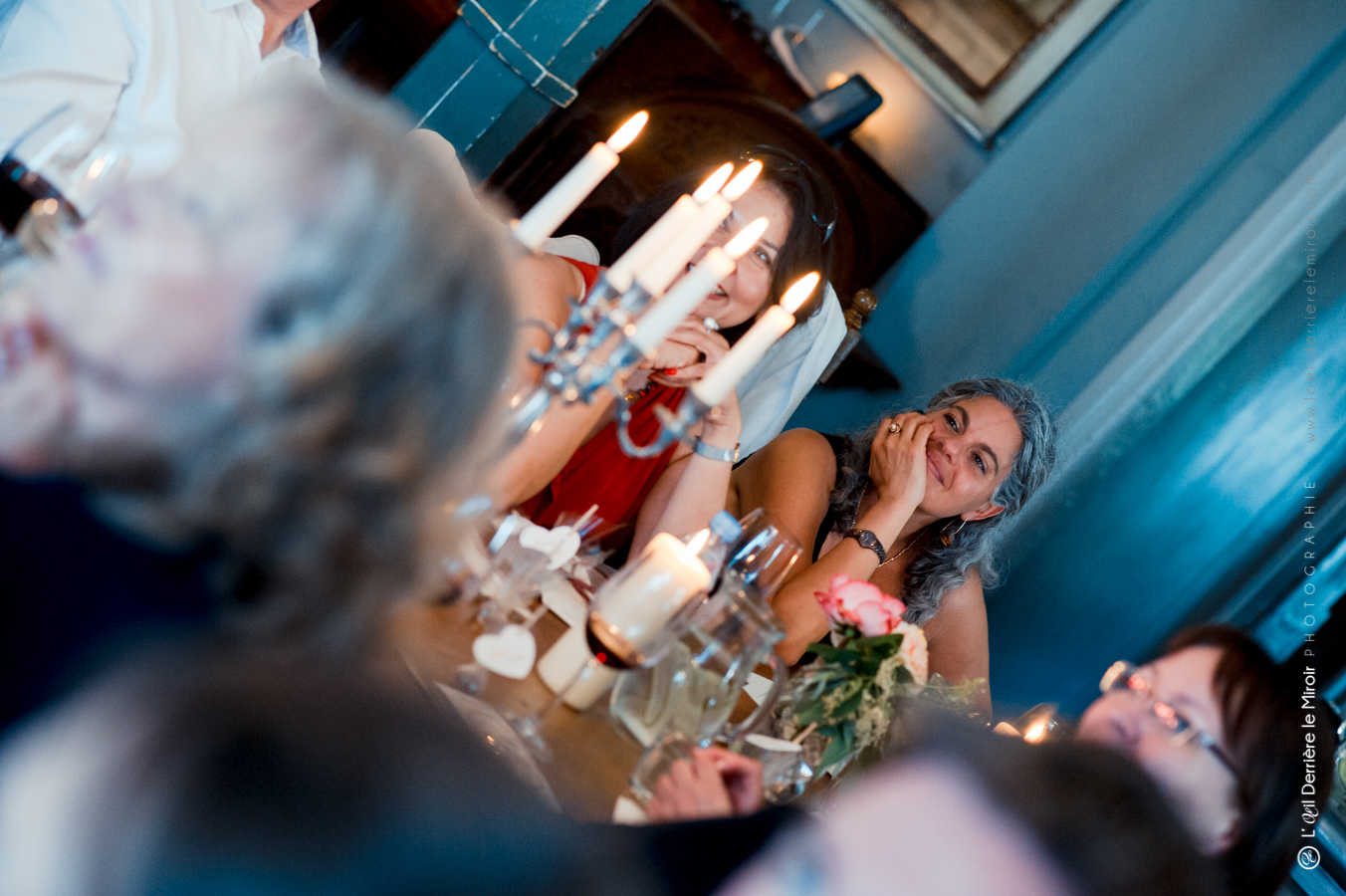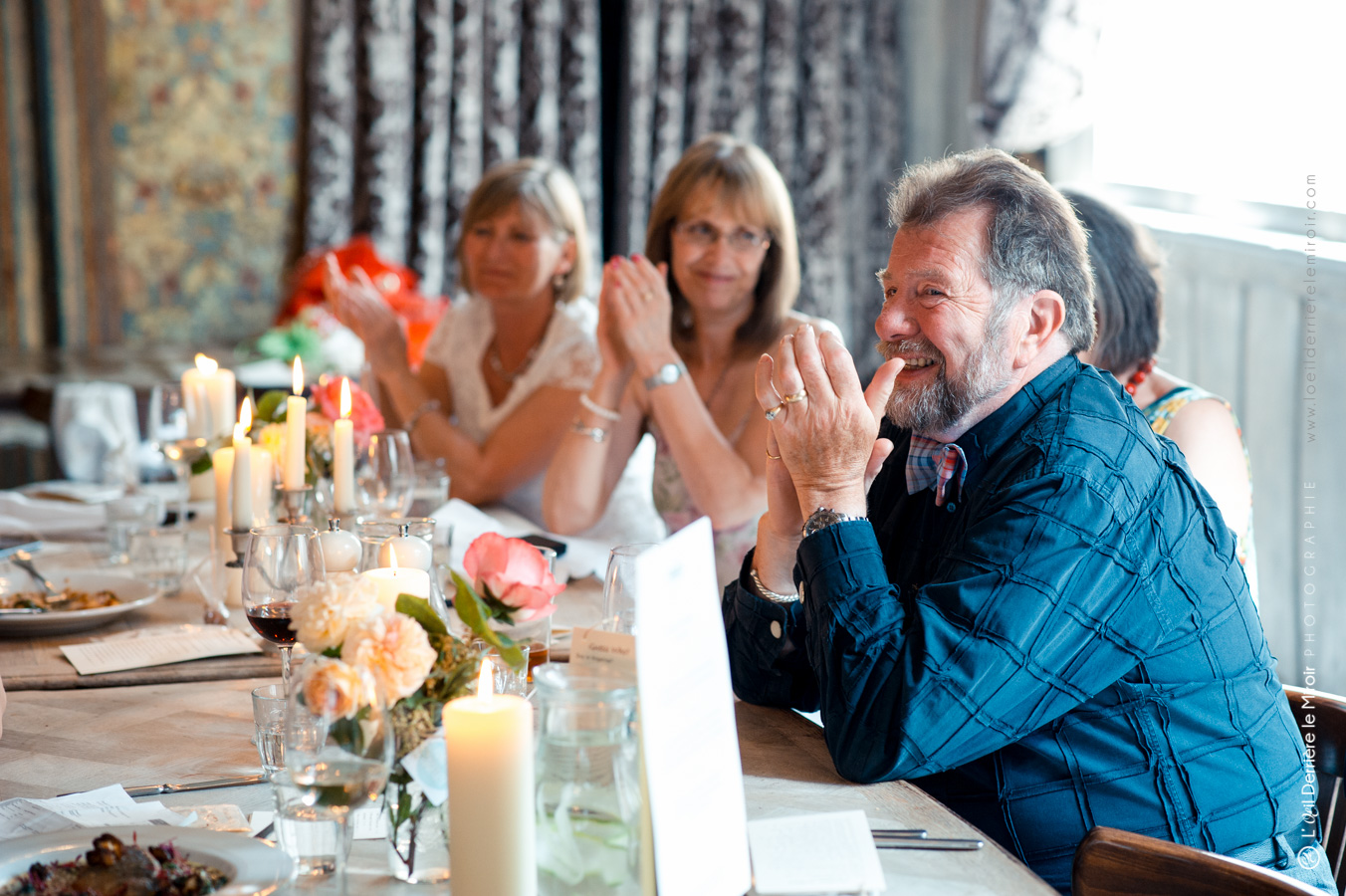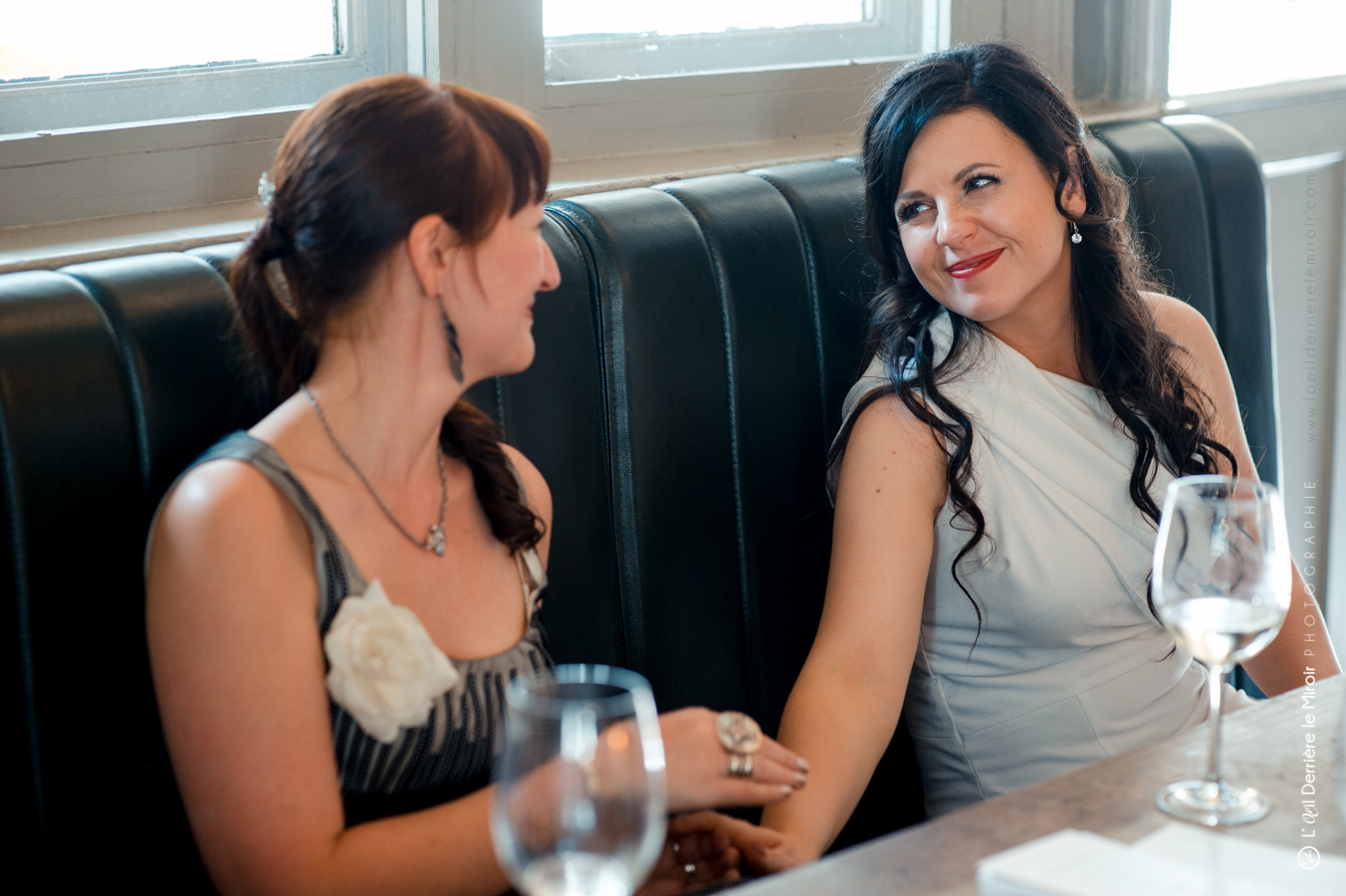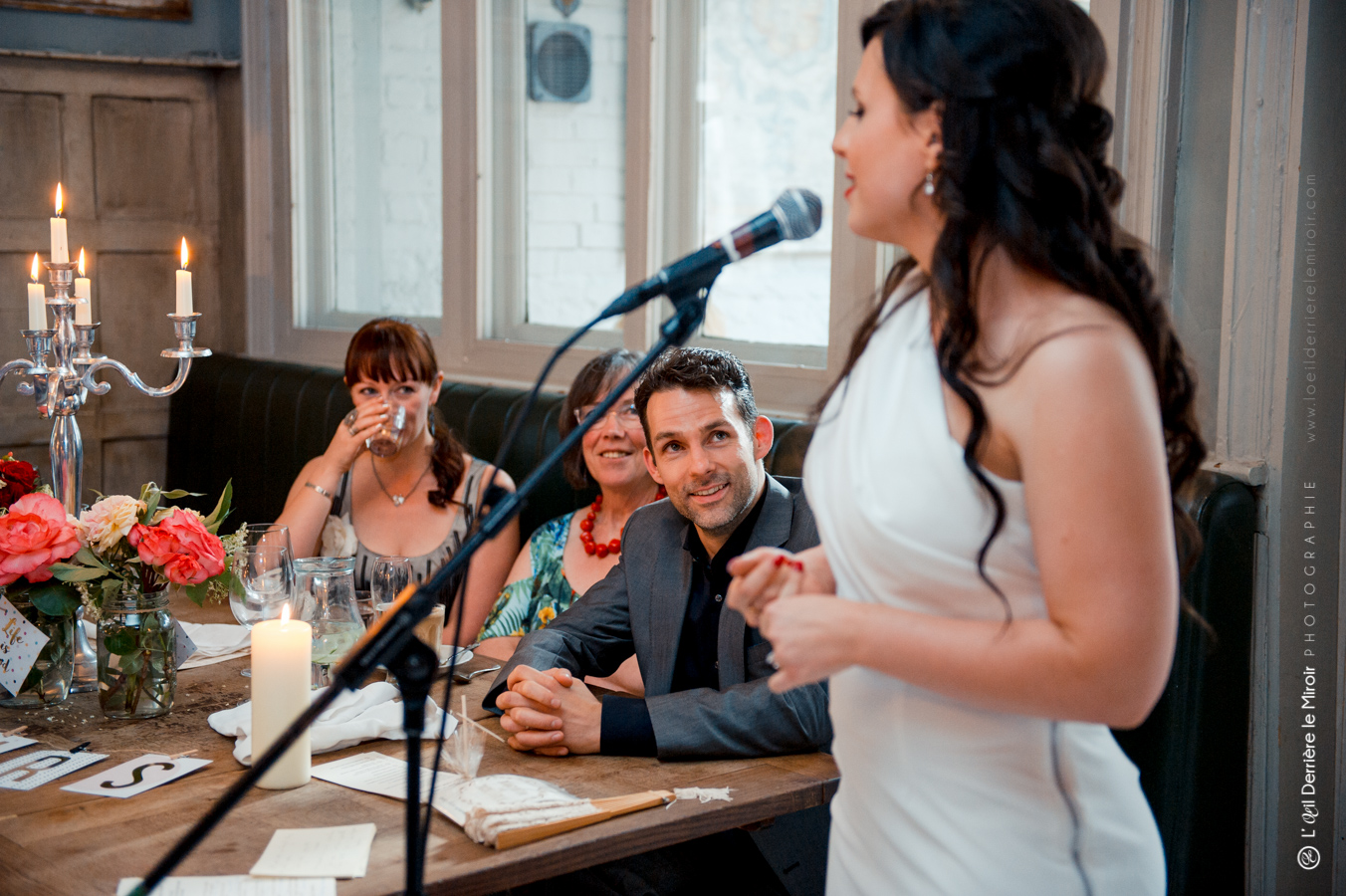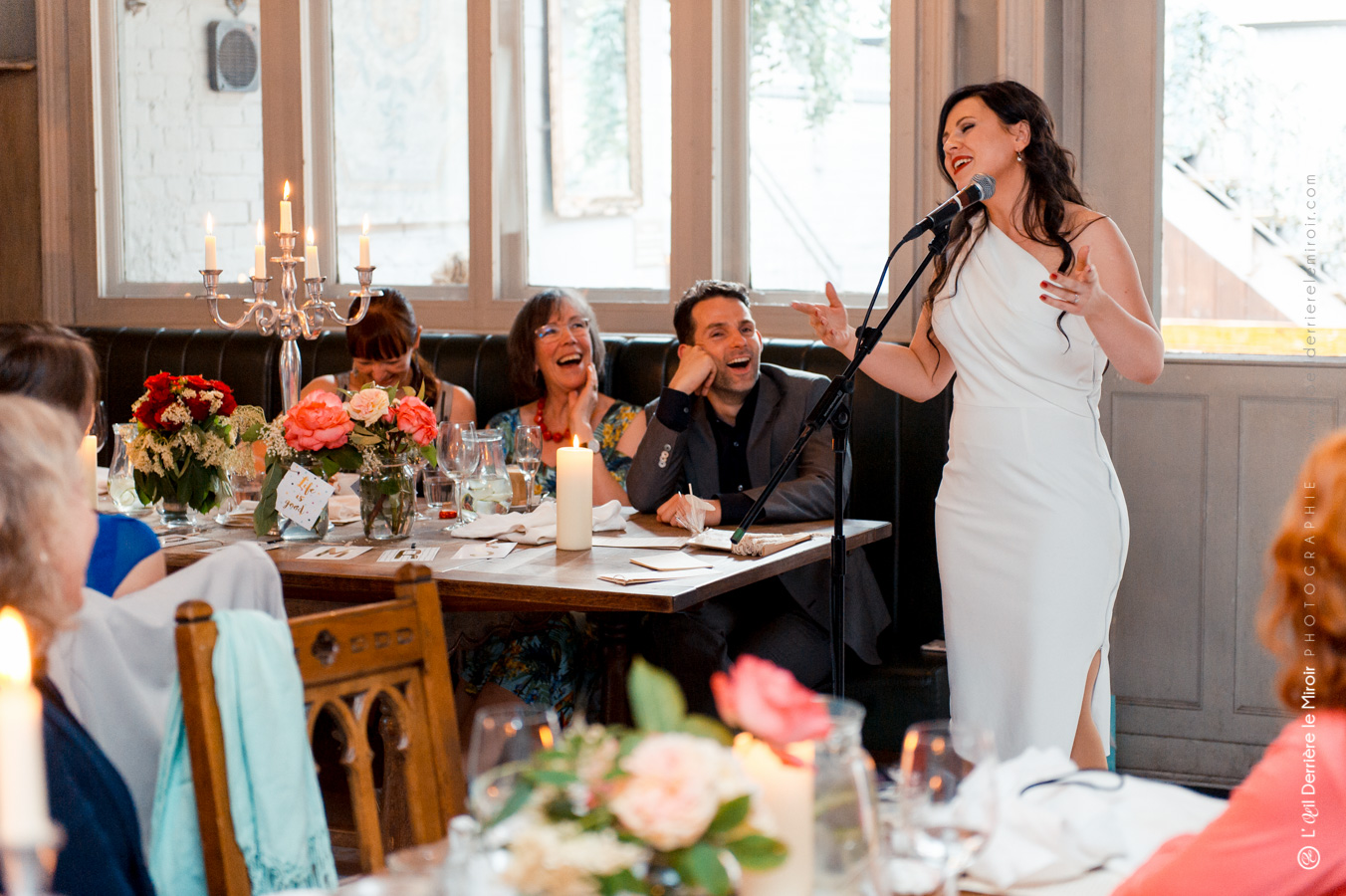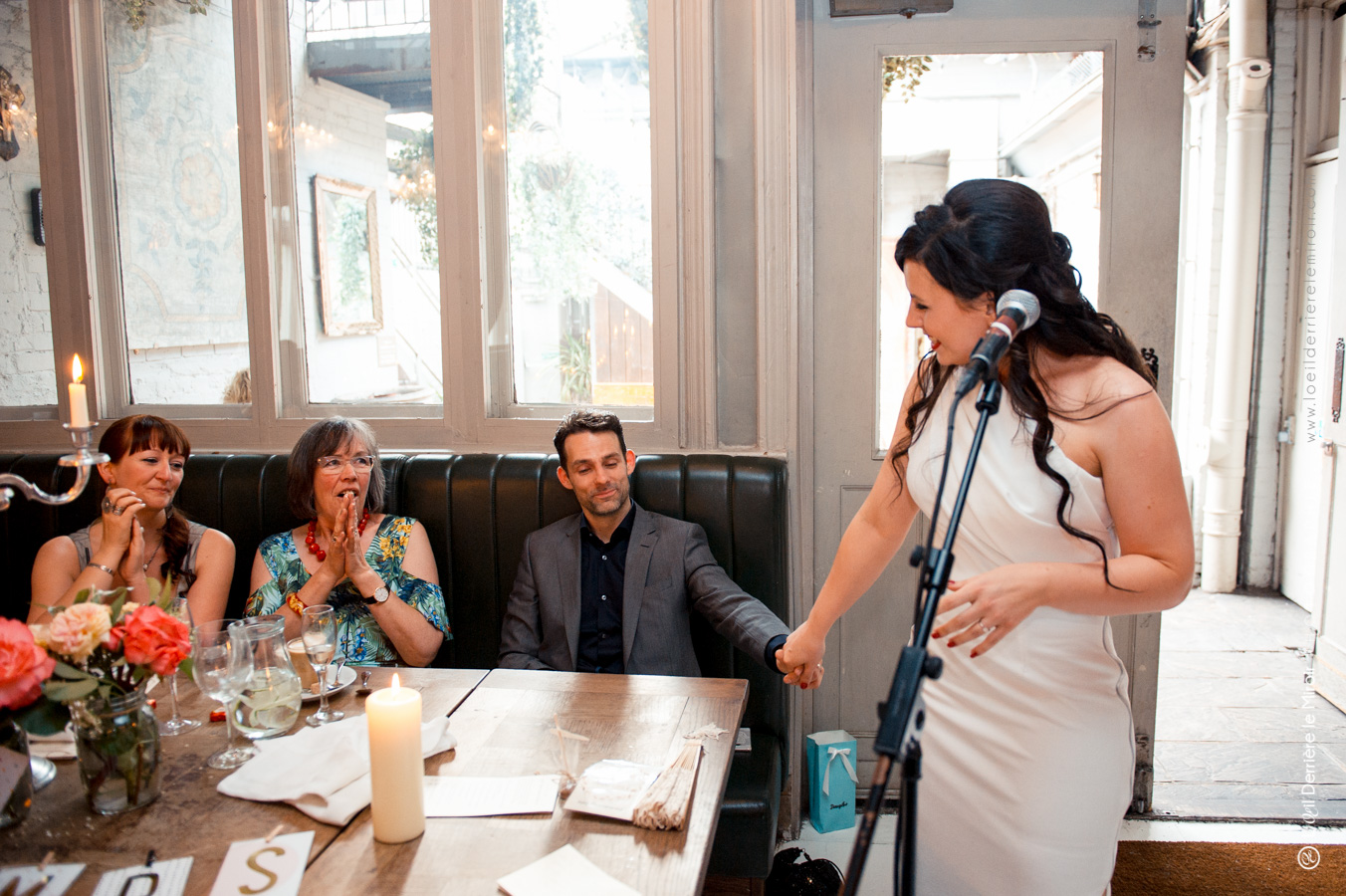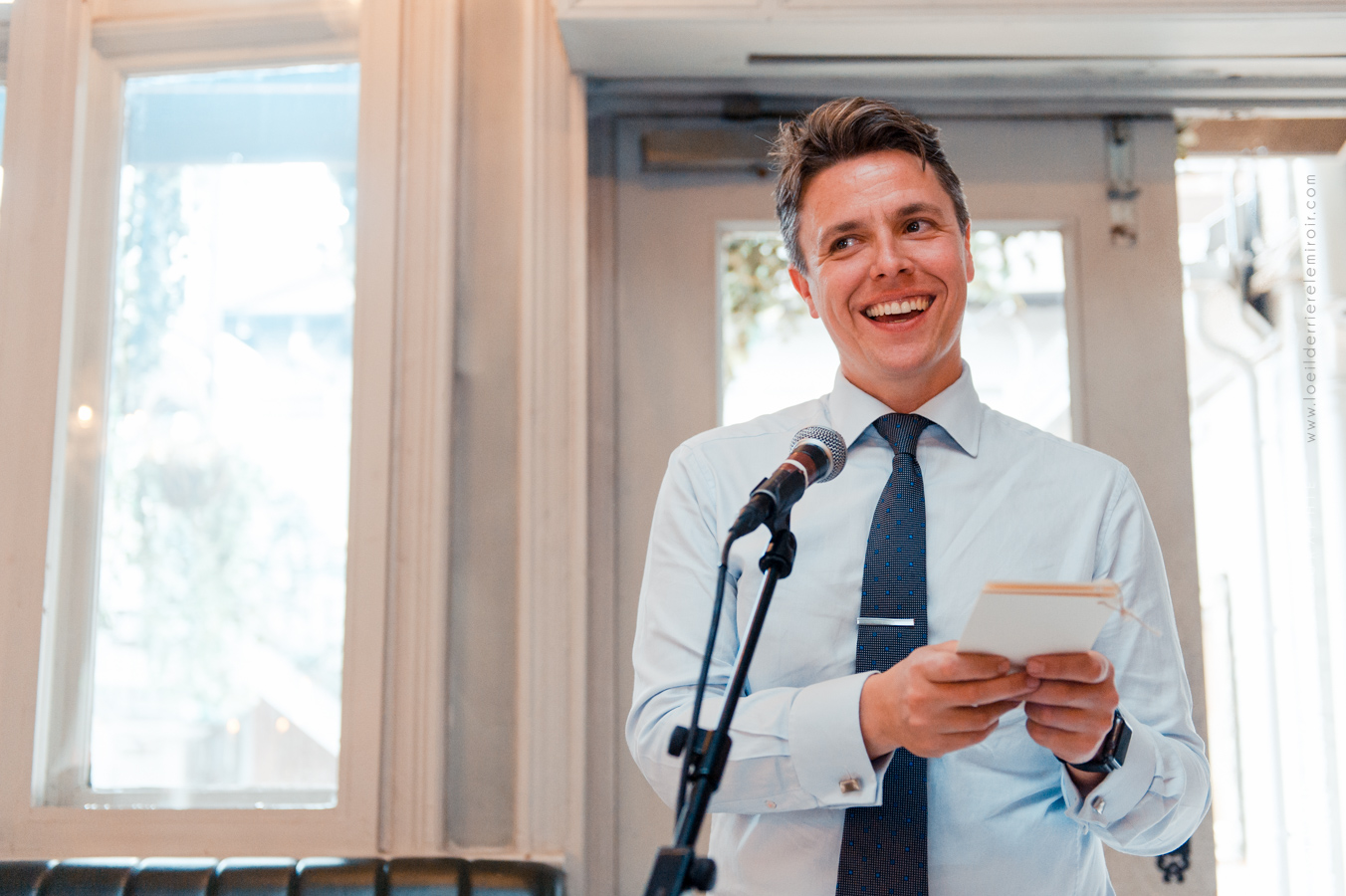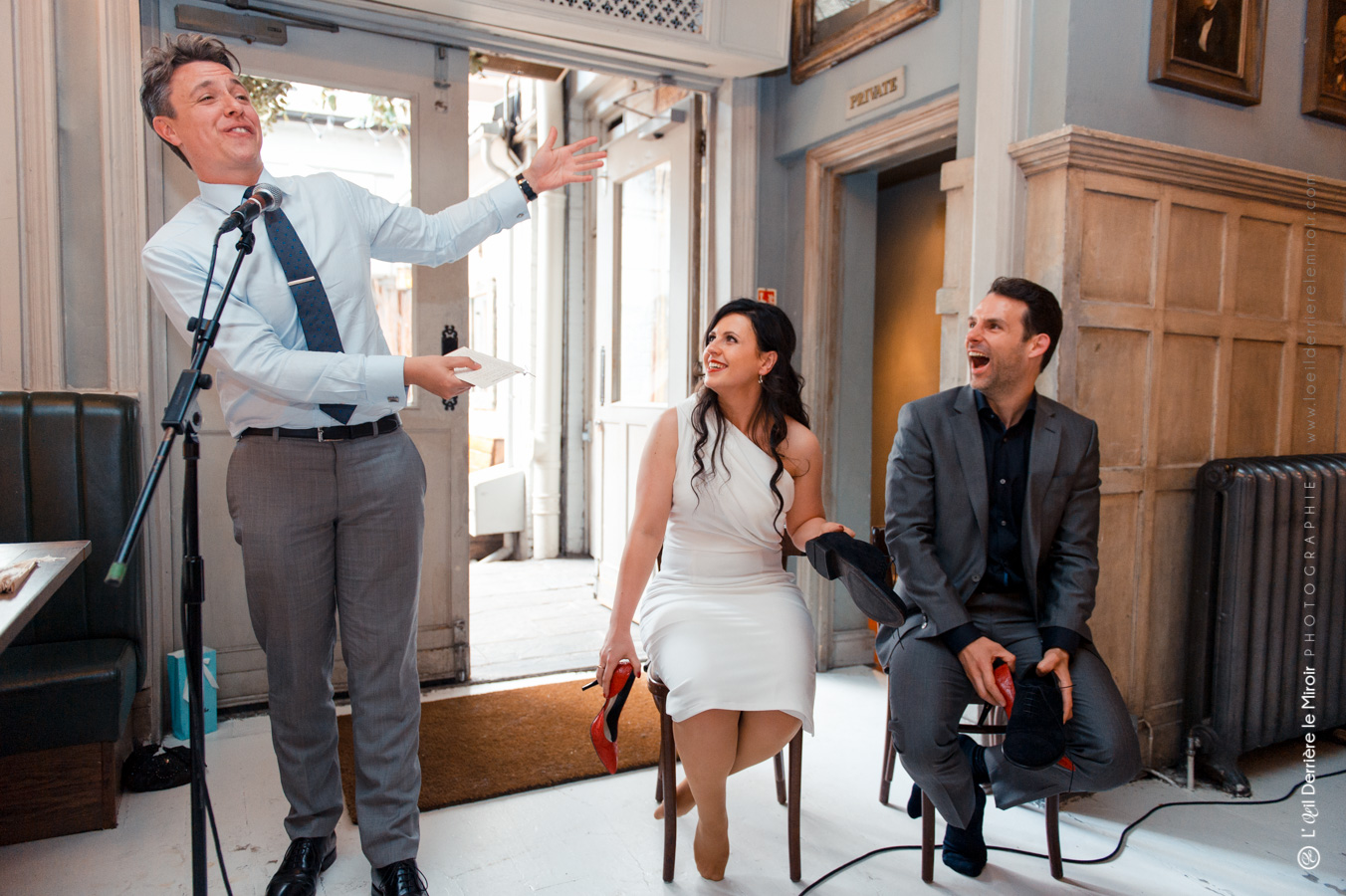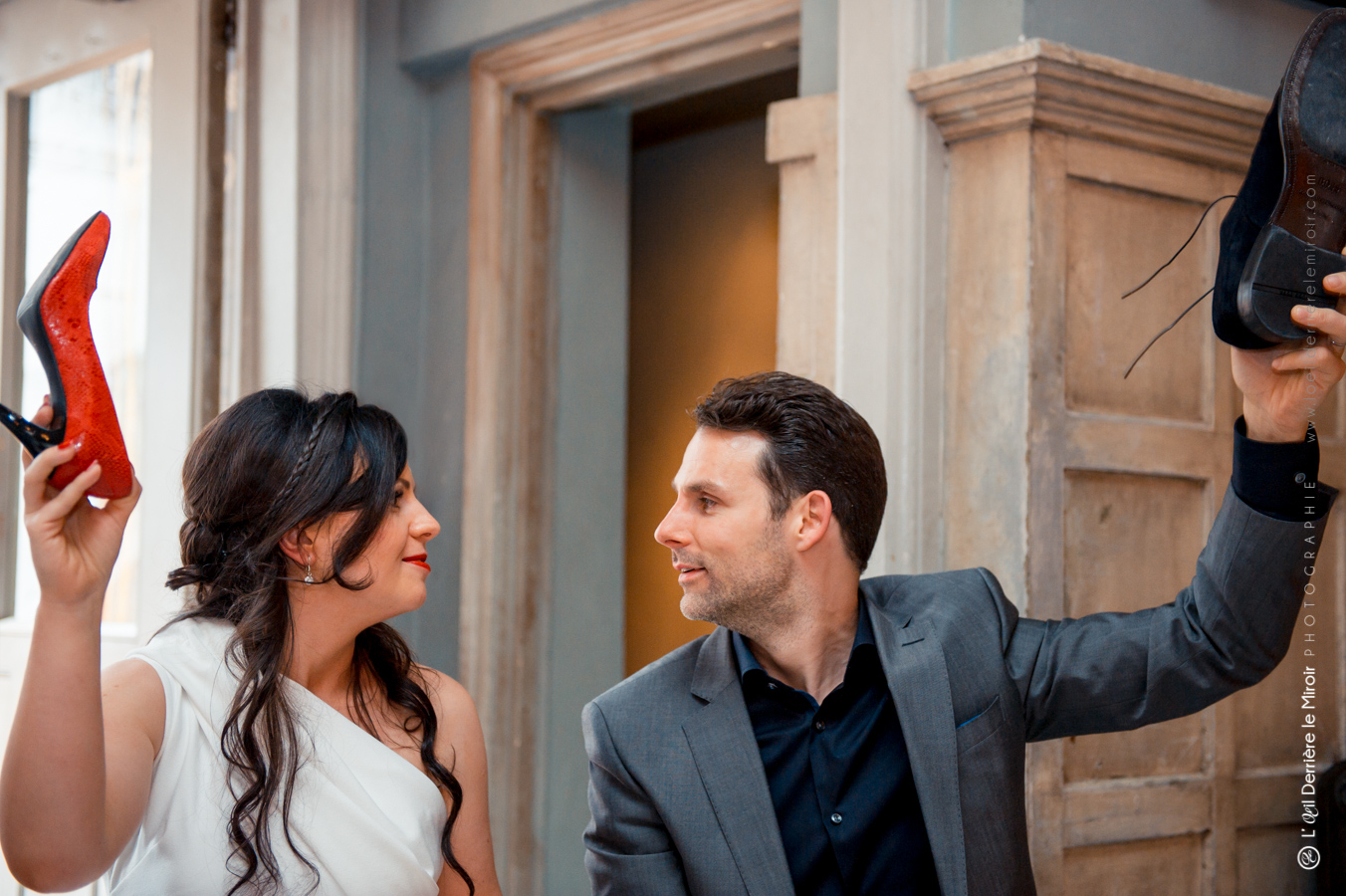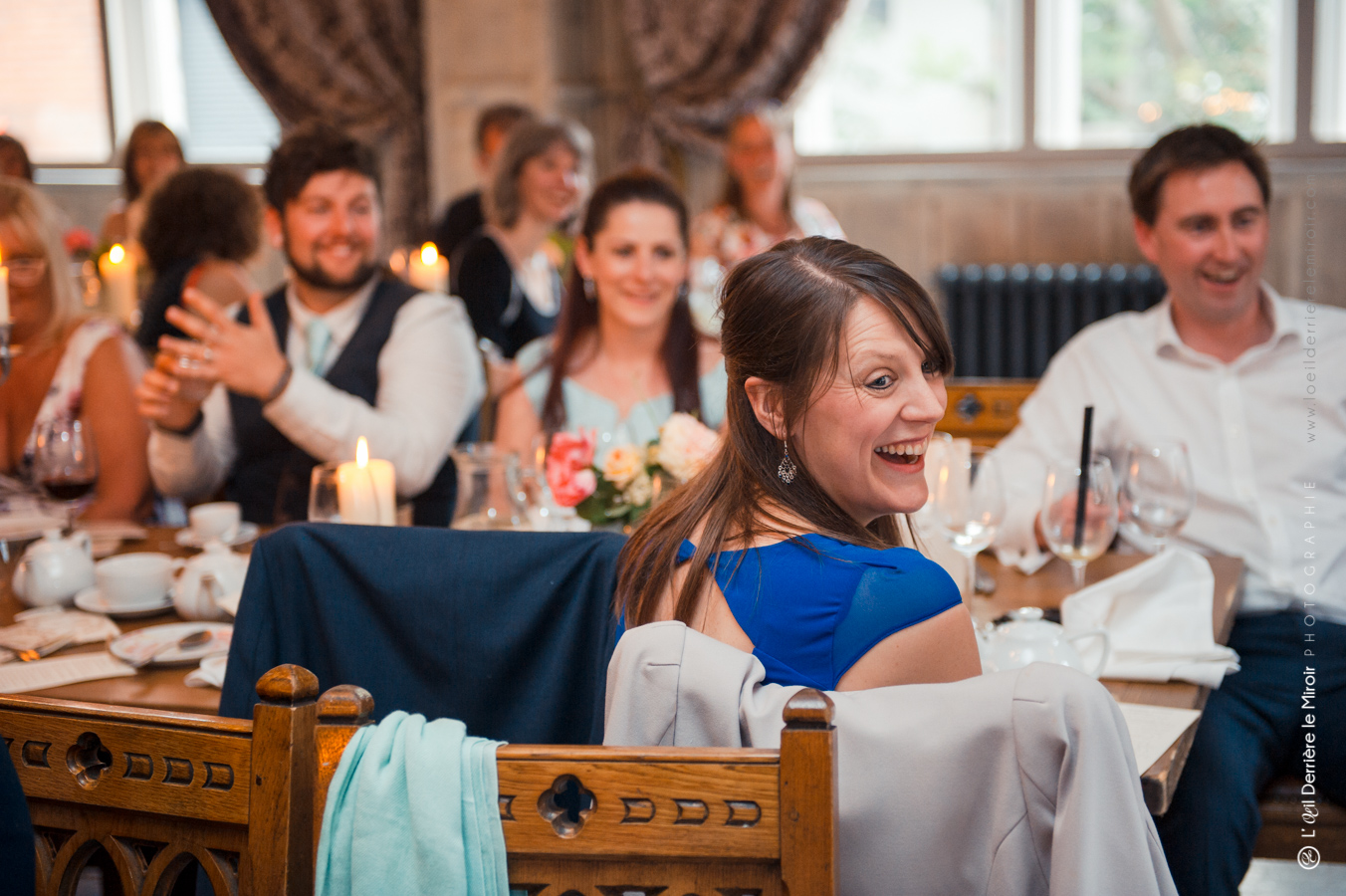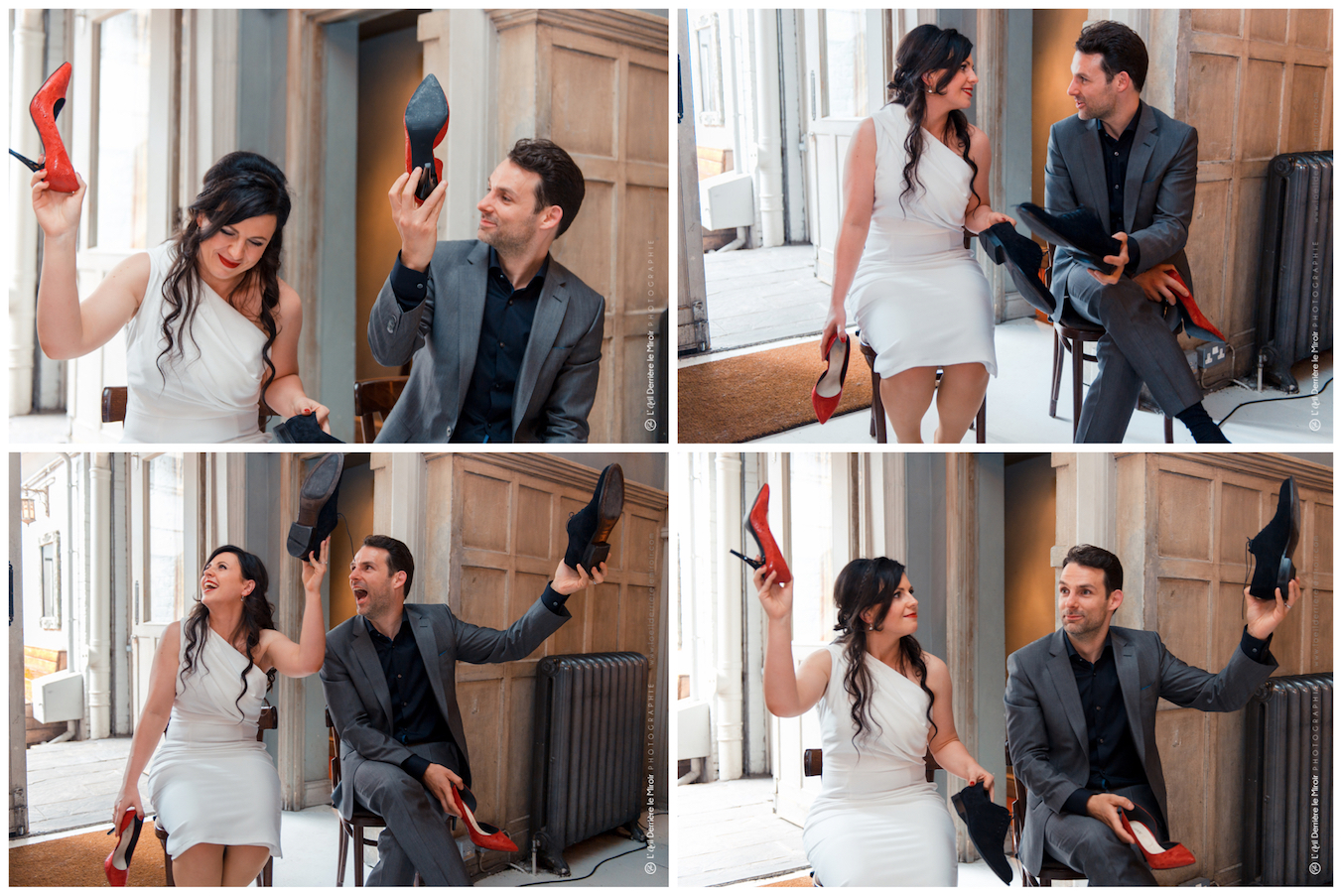 A break and perfect time for a couple session / Une pause et le moment tout trouvé pour quelques photos de couple …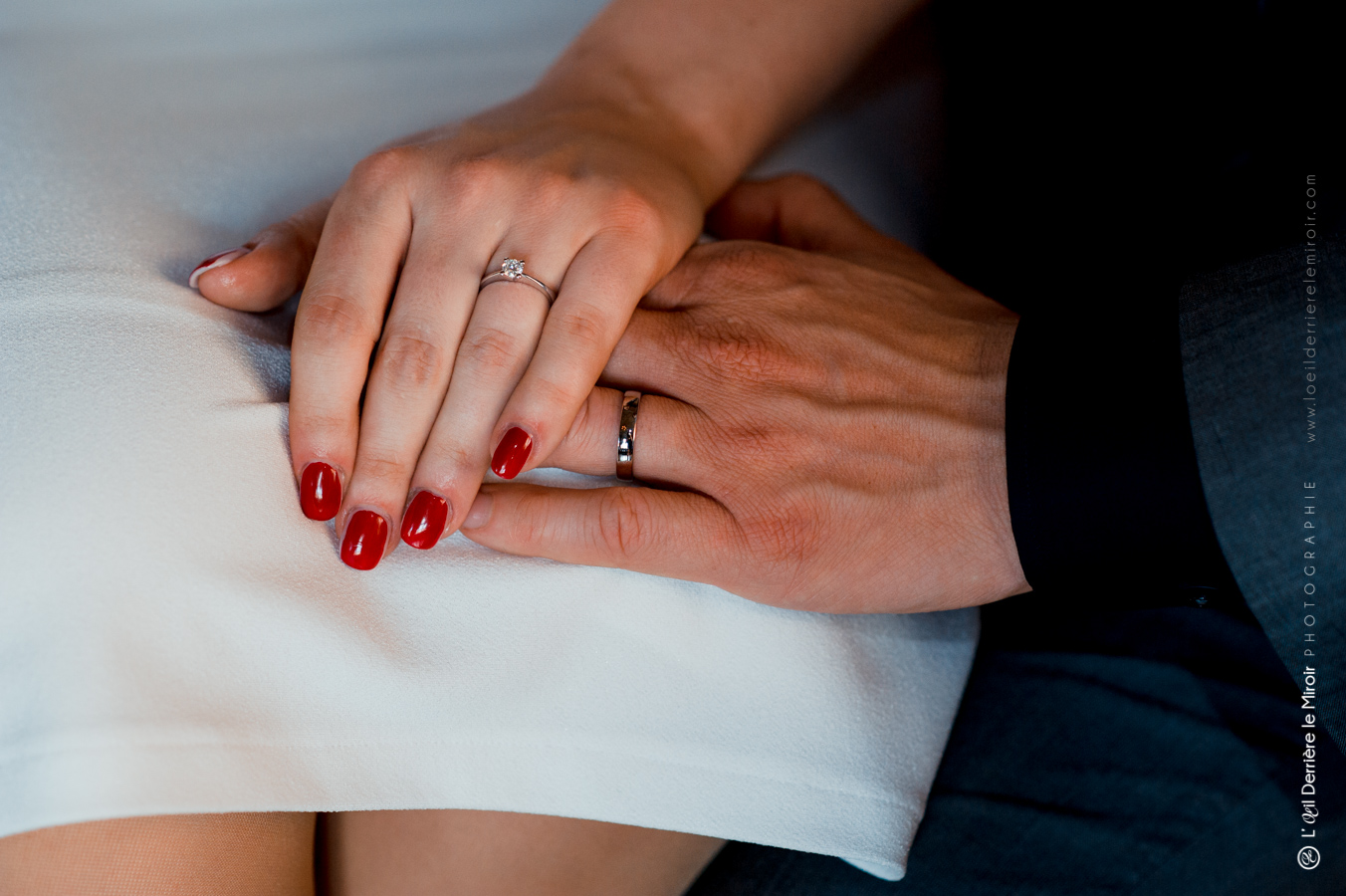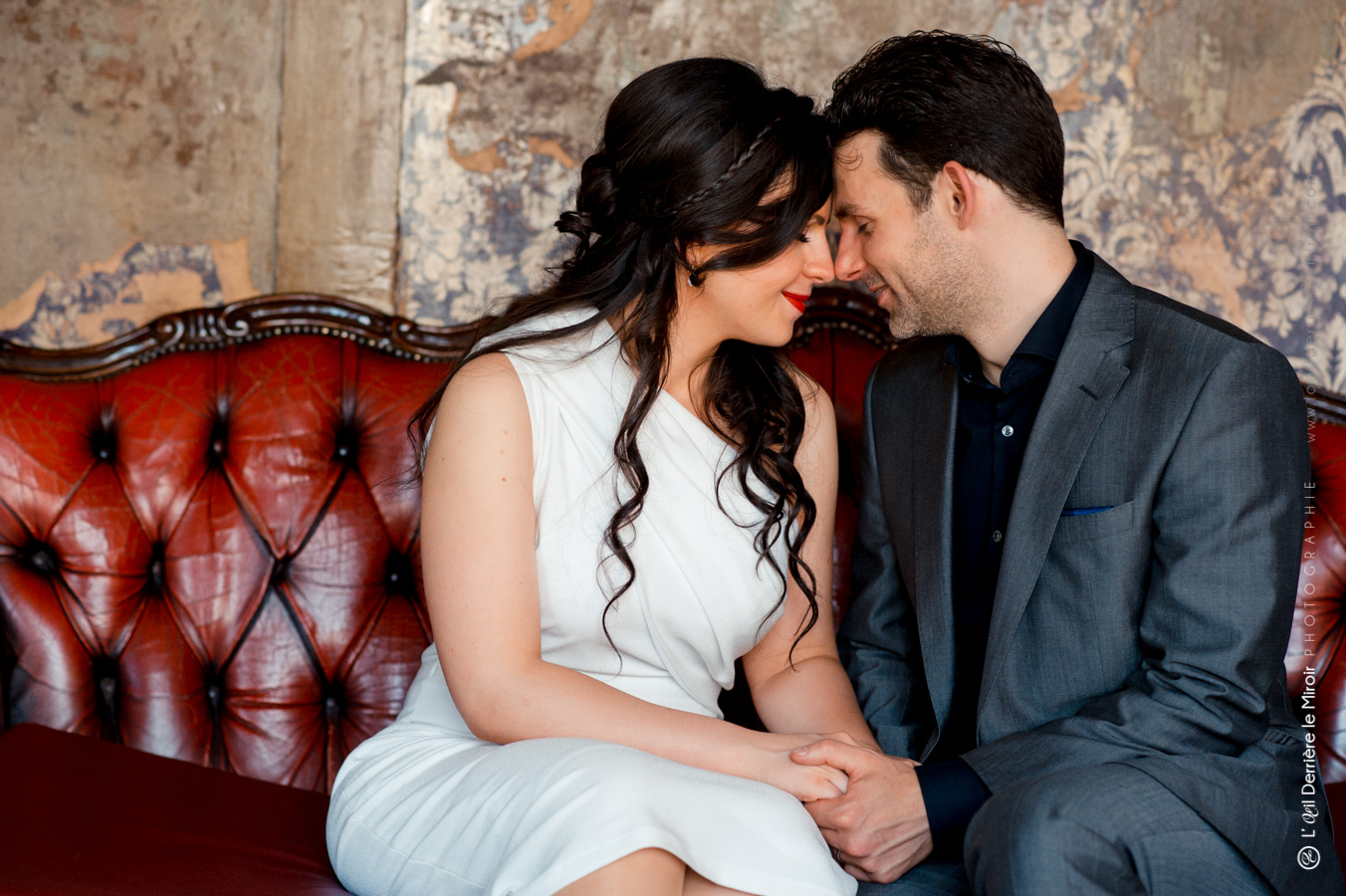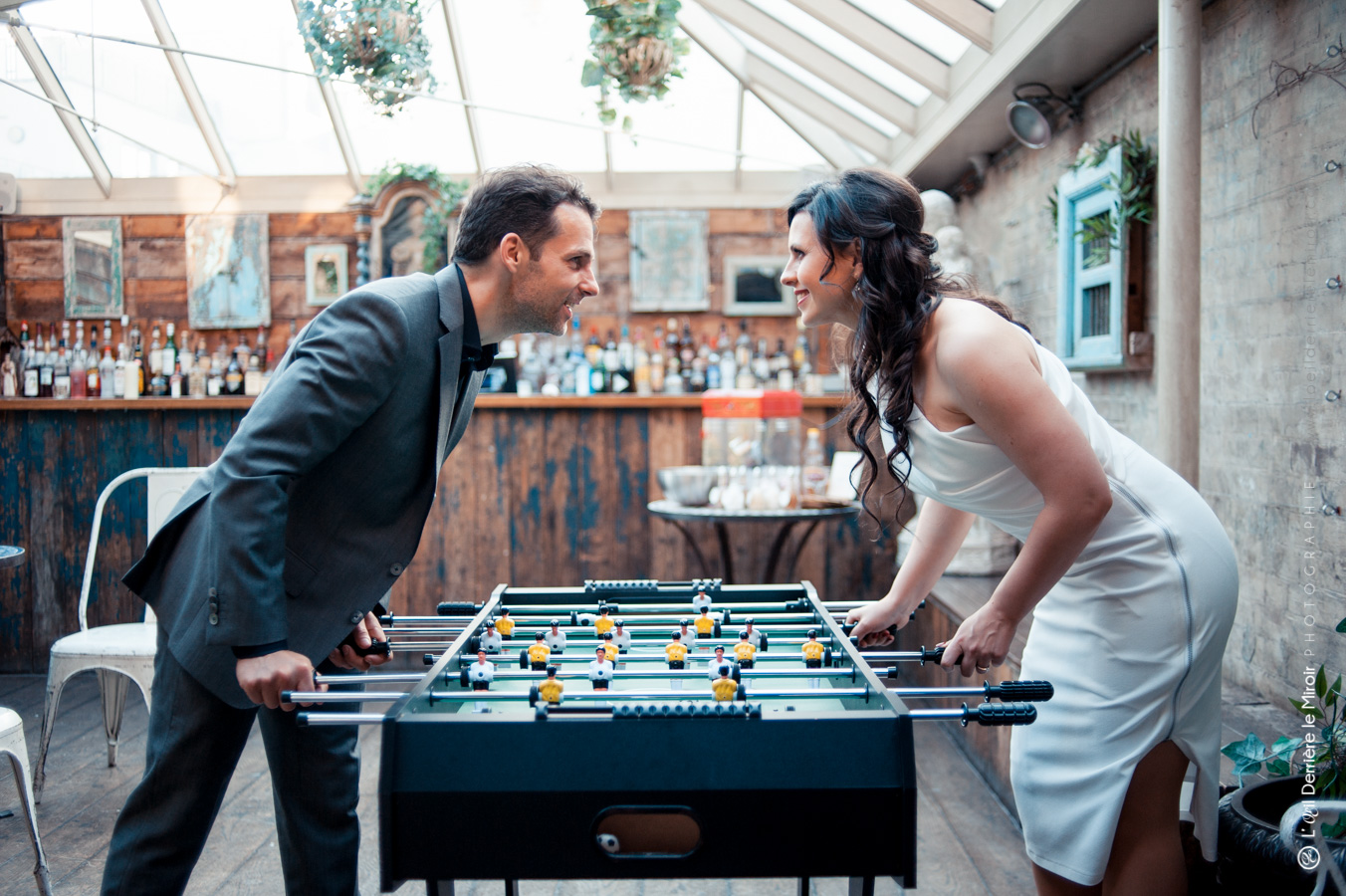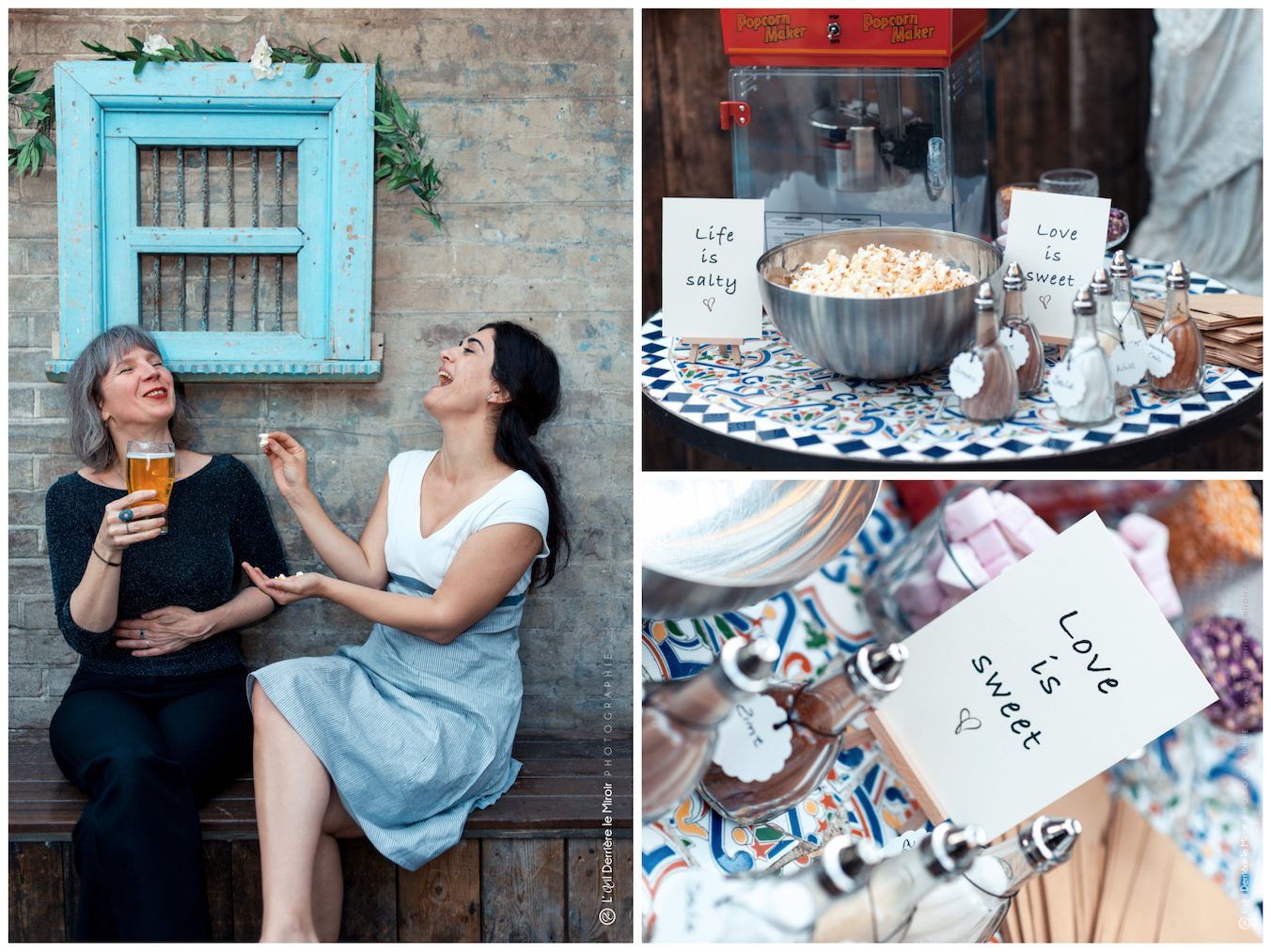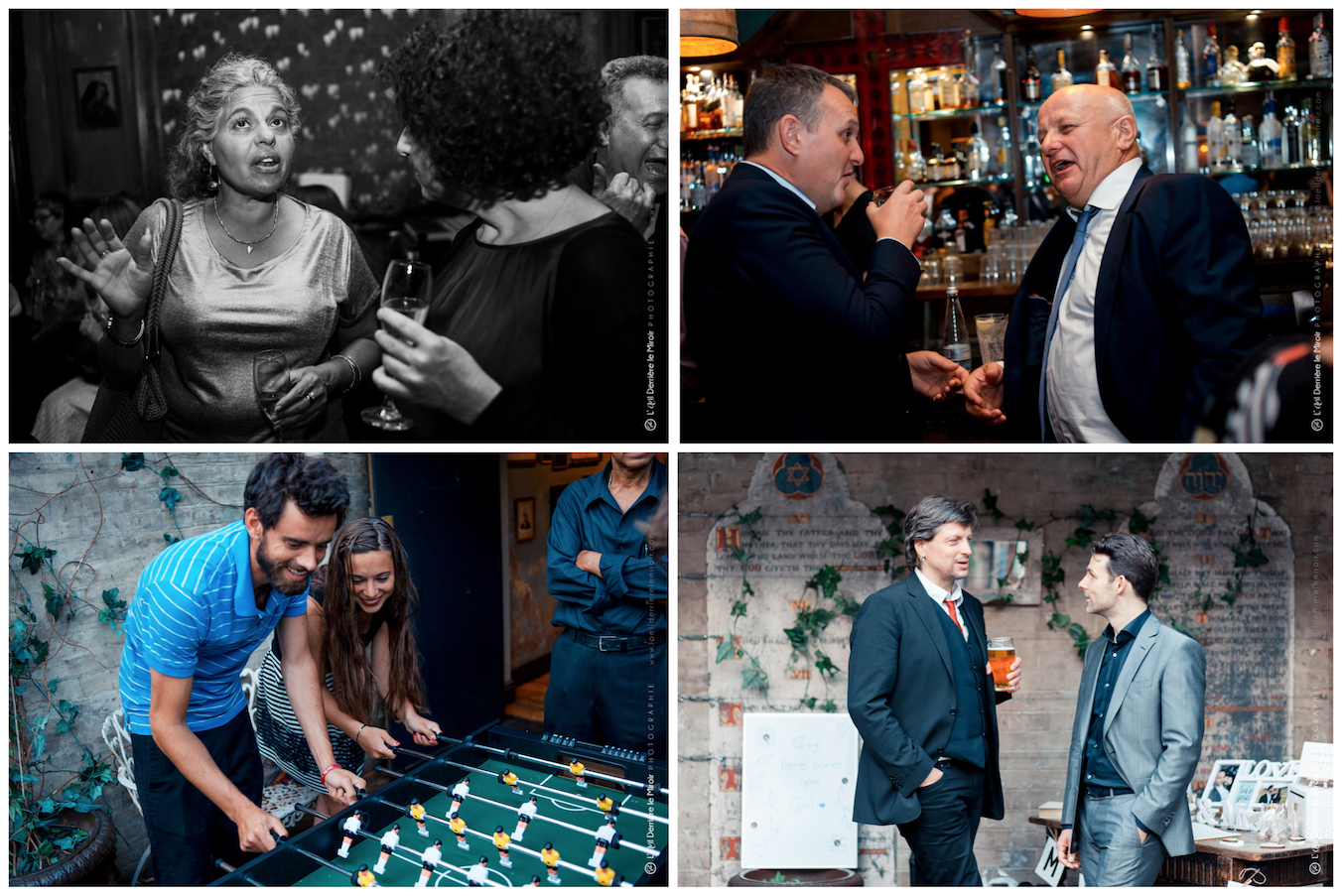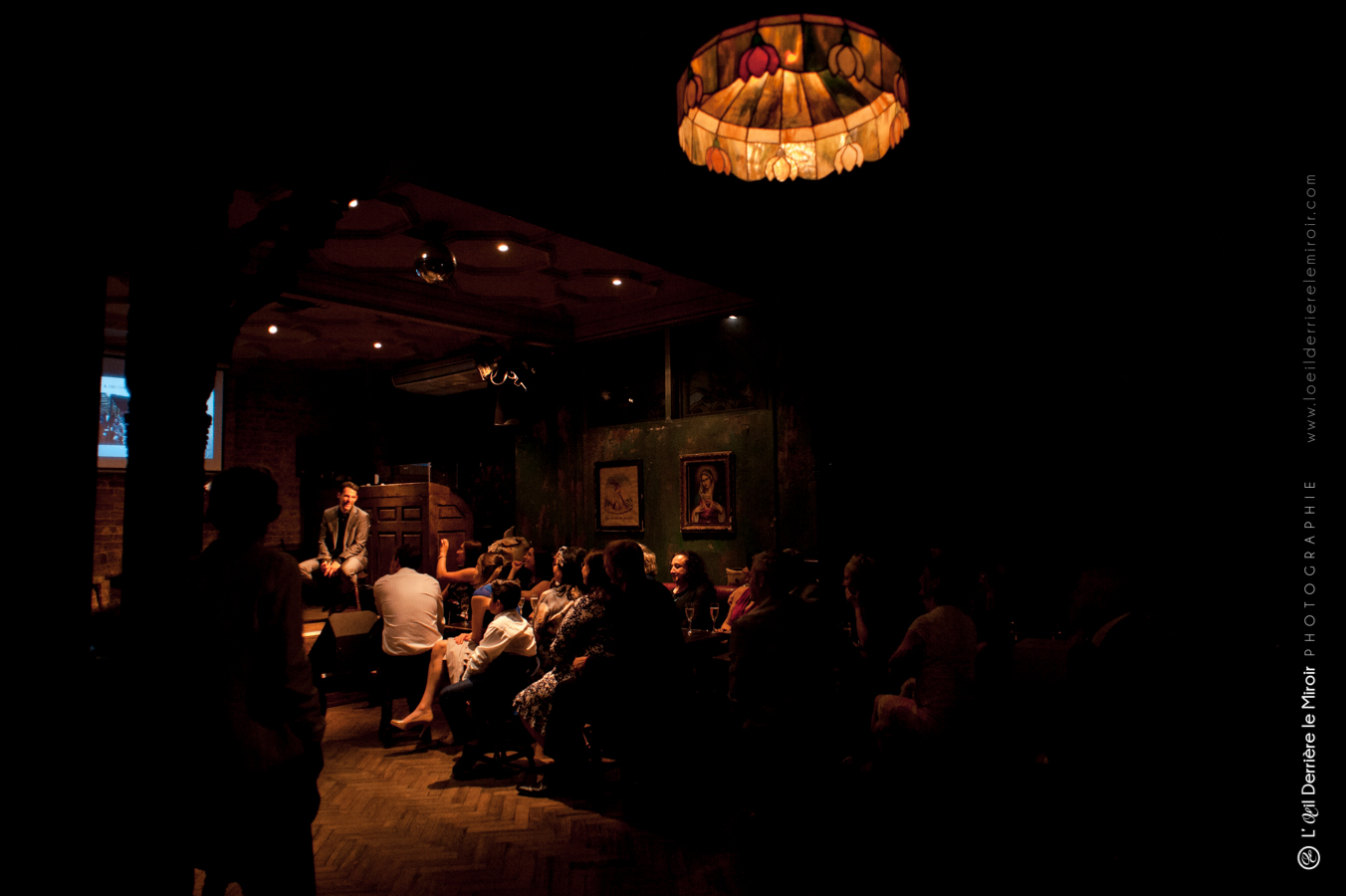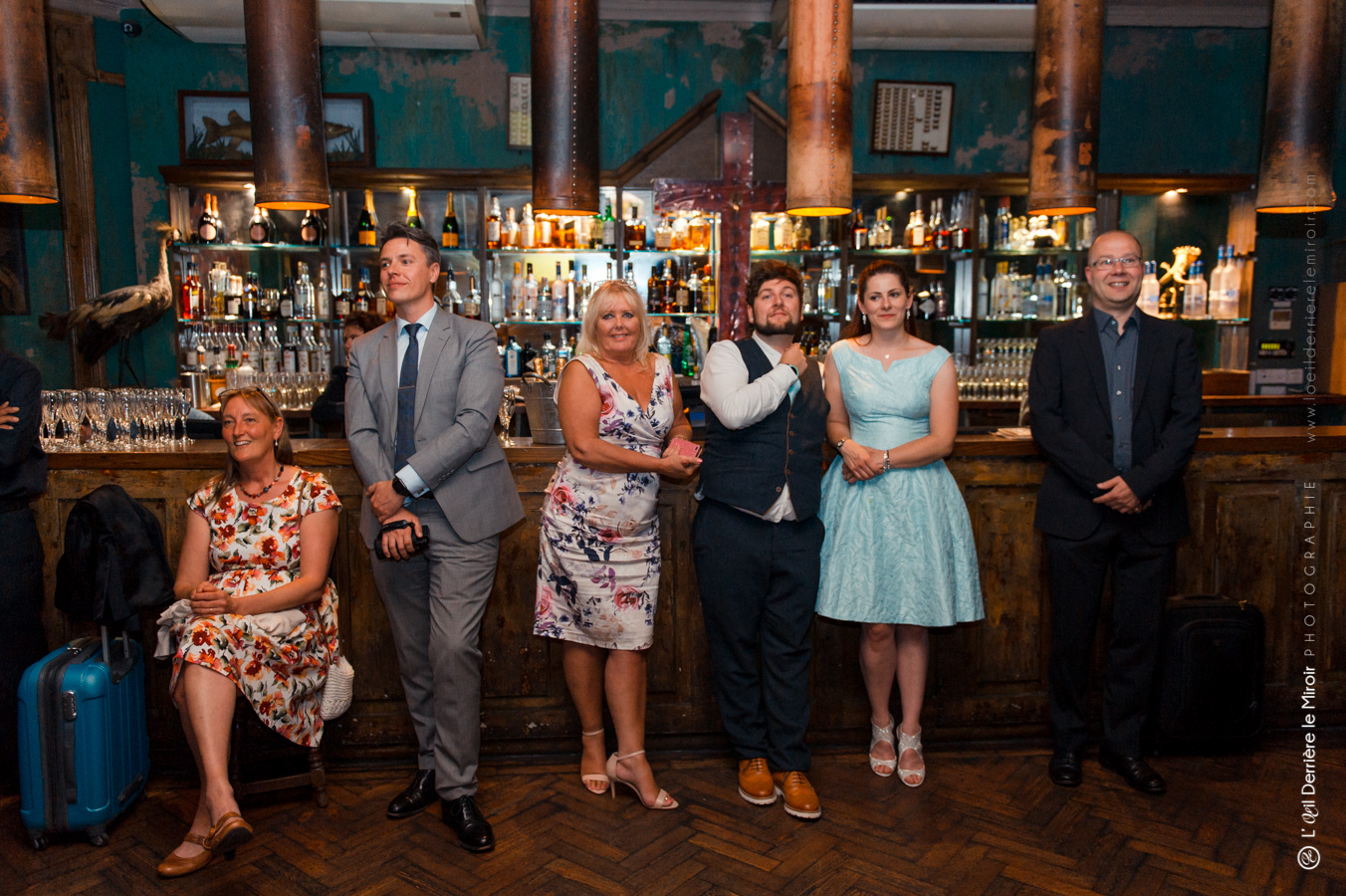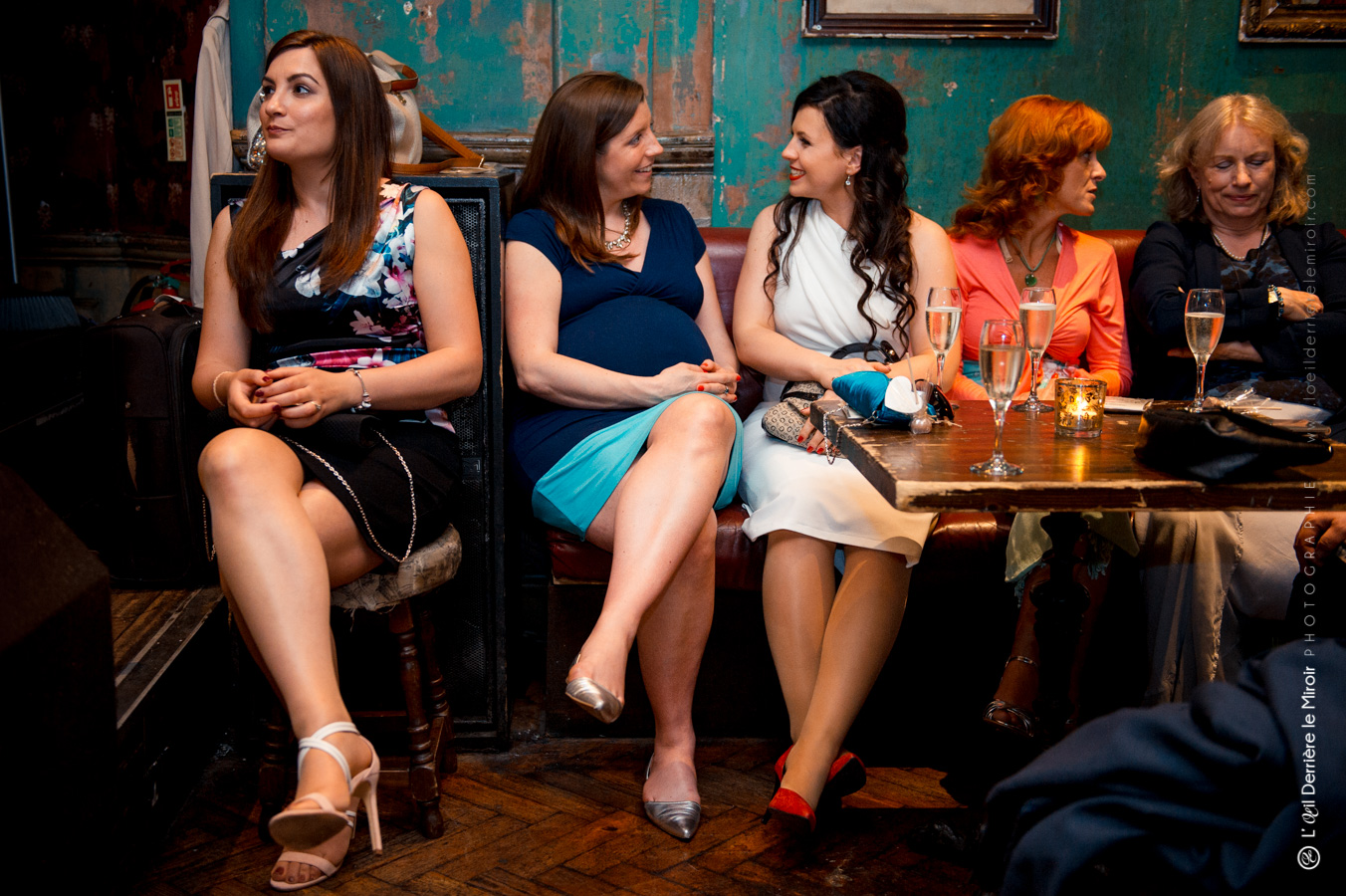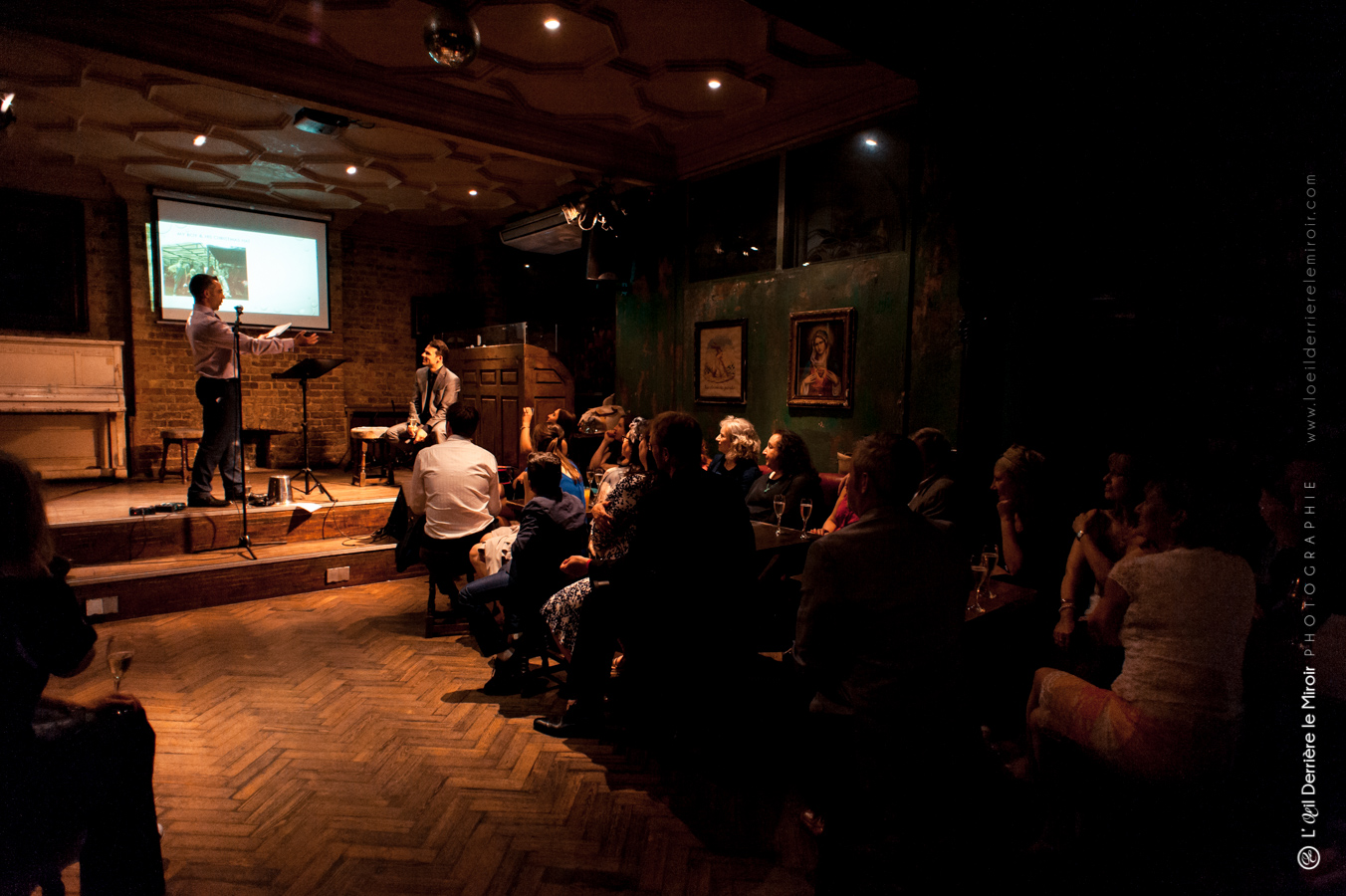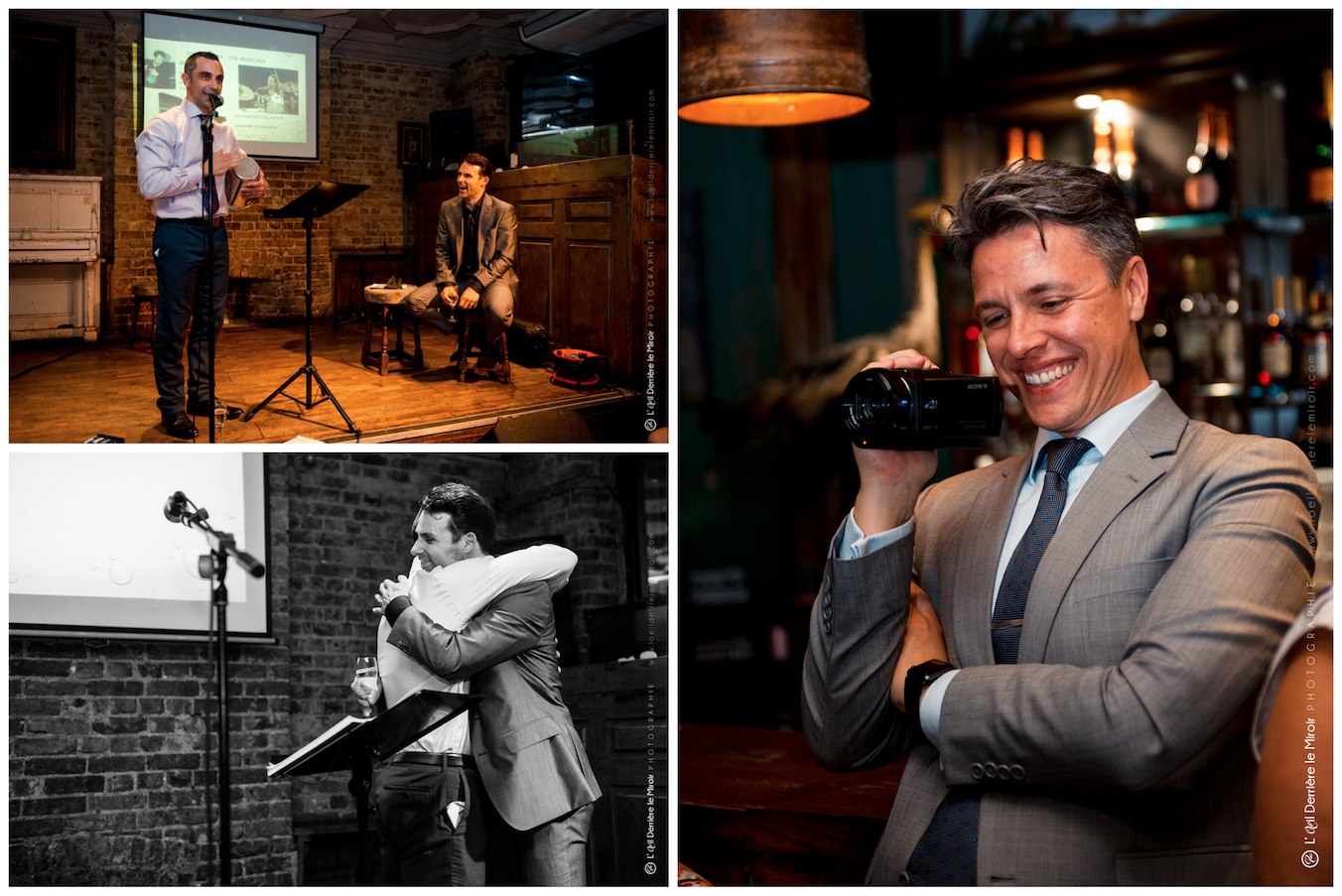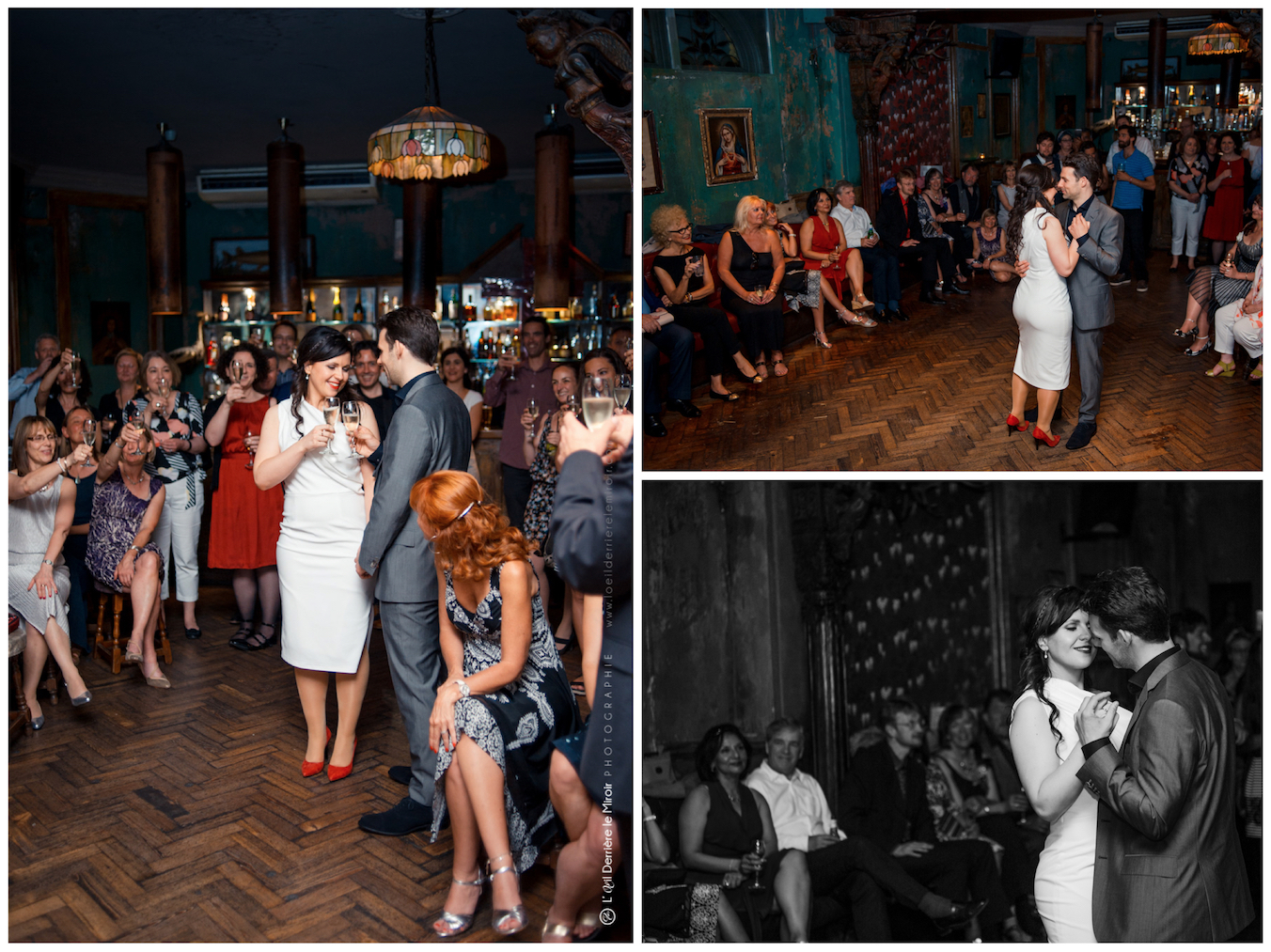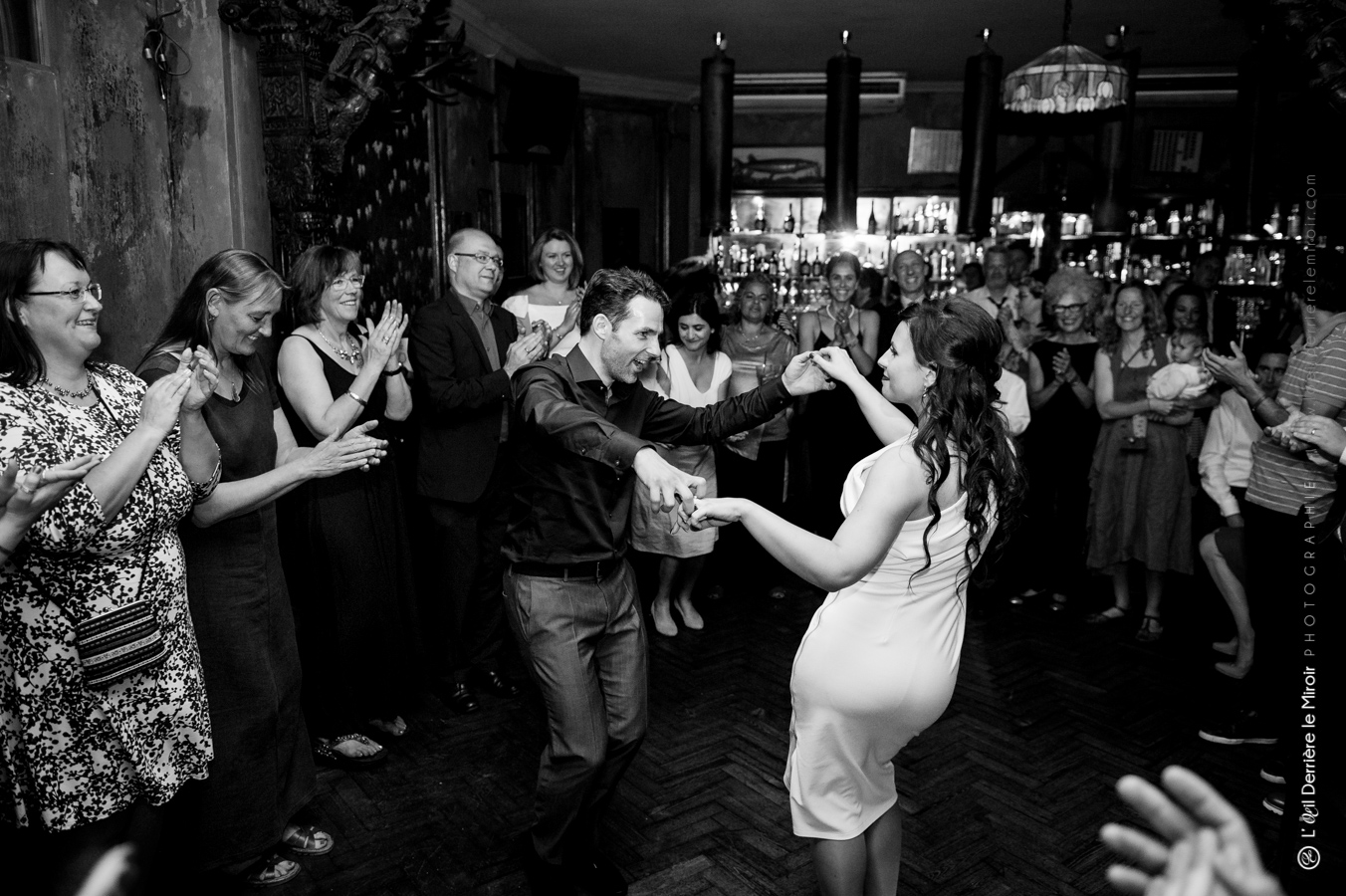 Did you like the pictures ? Vous avez aimé les photos ?
Click on the 'Like' Facebook button ! Cliquez sur le 'J'aime' Facebook !
And let a message ! Et laissez un message ci-dessous !
© Copyright L'Œil Derrière le Miroir Wedding Destination Photographer – London Wedding Photographer